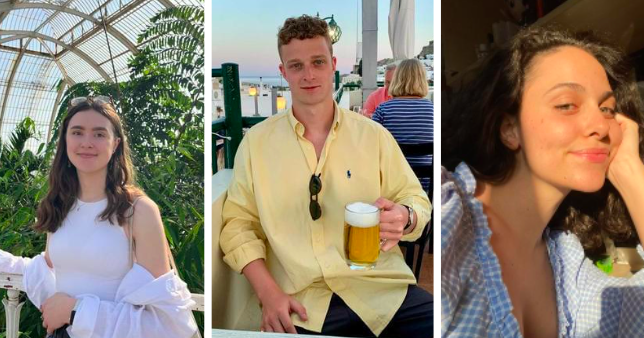 It's time for the third and final heat of The York Tab's BNOC Comp 2022
The third and final heat of The York Tab's BNOC Competition 2022 is here! The first two heats saw some incredible nominations but it's now time to find out our final four nominees vying for a place in the final.
Voting for this round closes at the end of the day TOMORROW so make sure you have cast both your votes from this article and on our Instagram story by then!
It will then be time for the grand final where the winners from each round go head to head to find York's biggest name on campus 2022.
So in heat three we have…
Phoebe Lane
Second-year history student Phoebe is known for her TikTok account @uniwithpheebs where she posts uni day in the life's and other York related content.
One nomination described her to be "what inspired me to come to York when it came to firming uni choices. She also definitely spends more time in the Library than the entire History course combined. Proper York legend."
Sofia Spongano
Sofia is a second year studying PPE and is the president of the Volleyball Club and treasurer of the Italian society yet "seems to know 50 per cent of the people on campus regardless of their ties to either society."
One nomination said: "It is impossible to walk anywhere in York with Sofia without at least one person stopping her to say hello, and good luck trying to speak to her in the Salvos smoking area, you'll have to join the queue of people waiting to say hello!"
Fraser Strand
Our next nomination, Fraser, also studies PPE but is his third year.
Fraser is the Uni Rugby President with one nomination simply stating: "Uni rugby president but awful drinker." Simple and to the point.
Another nomination described him as "an absolute mad lad but top-class bloke. Proper BNOC."
Emmy Church
Our final BNOC hopeful is Emmy Church who is in her first year. One nomination described her as a "sesh gremlin" who can be found in the club most nights of the week "pissed off her head with the rowing club or with the other sesh heads in Derwent."
Emmy will then "stumble into Salt and Pepper and charm someone into buying her food or if that doesn't work then she'll settle for sharing some randomers' cheesy chips. Then the following morning she'll casually go to a riding comp and bag a placing."
The nomination ended with "Emmy you are unreal. We love you." Very wholesome.
Cast your votes for heat three here:
Related stories recommended by this writer:
• Stop what you're doing and VOTE in the first heat of York's BNOC competition 2022
• The battle for the York BNOC crown continues, vote in round two NOW
• Nominations for The York Tab's BNOC of the year competition 2022 are now OPEN