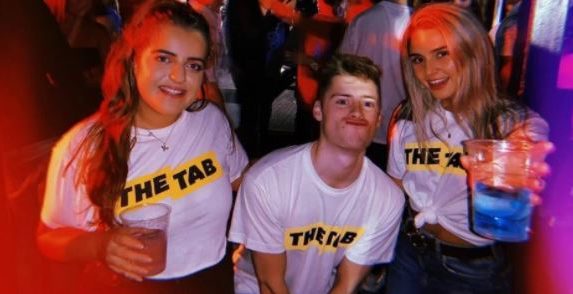 The York Tab are looking for new writers and we want you!
No experience is needed, just some good ideas
It's the start of a brand new year at the York Tab and we're on the hunt for some new writers to join our team! Whether you're an aspiring journalist, comedy writer, film maker or meme lord, we want you!
So what exactly is The Tab?
The Tab is a student media platform made up of local teams spanning across the UK. The Tab gets millions of monthly readers and the opportunity for your writing to be shared on our York Tab Facebook page with over 11,000 likes, why wouldn't you want to write for us?
We cover a vast number of stories at the York Tab. From local news such as students who break Covid-19 rules will risk expulsion to comedy write ups like an Ode to Flares and even some college stereotypes like Which Stranger Things Character Is Your College?
But why should you choose to write for the Tab over other student news platforms?
The York Tab can give it's writers a platform like no other and a new insight and understanding into the world of modern day journalism.
Our York team is attached to an Assistant Editor from the Tab HQ in London who is able to offer training advice and guidance in all aspects of the writing process.
By writing for the Tab, you also start to build your online profile which is essential when applying for internships and future jobs as with the click of the button, every article you've ever written for the Tab York will be readily available for you to impress your future employer.
Tab alumni have gone on to work for major news publications around the world such as Cosmopolitan, The Times, VICE and recently, York Tab alumni have landed a role at The BBC after winning their student journalist of the year completion.
We're particularly encouraging students from minority backgrounds to sign up. If you feel like journalism isn't typically accessible for people from your background, please do get in touch via Facebook or Instagram. No experience is needed, and you'll have guidance from experienced editors to get you up and running; whether news or features is your thing.
The process is simple. You don't even need to apply – just get drop us a message if you're interested and we'll get you writing!
See our Facebook event here!