Which Love Island contestant is your college?
It may be over, but I'm not ready to move on
So that's that. It happened. Love Island is over for another year and I'm gutted I can no longer look forward to watching it every night.
Even though my evenings now seem pointless, I'm not willing to completely let go just yet. So here's a unique and fresh format that has never been done before: 'Which Love Island contestant is your college?'
Derwent – Kem and Chris
Derwent, you may be the most social college, but your outward appearance doesn't do much for you. Like Kem, you're always up for a night out and we can probably find you on Salvo's dance floor, necking back a VK. And since I can't bear to split Kem up with Chris, we all know which bromance should have won, I've thrown him in for good measure.
Goodricke – Georgia
I'm not entirely sure why you're here, but you're still ok to look at?
Halifax – Theo
You know what I smell? Do you know what I smell? A ham and cheese MELT. Enough said.
Langwith – Olivia
Langwith may be 100 per cent your type on paper, but, in reality, if you applied to live there (maybe say coupled up with) you've probably been mugged off. Hes East is a ghost town with zero personality (remind you of anyone?) and all the other colleges seem to have a lot more fun. C'mon Langwith, you don't always have to be upset that everyone likes Derwent (Chris) more than you.
Alcuin – Tyne-Lexy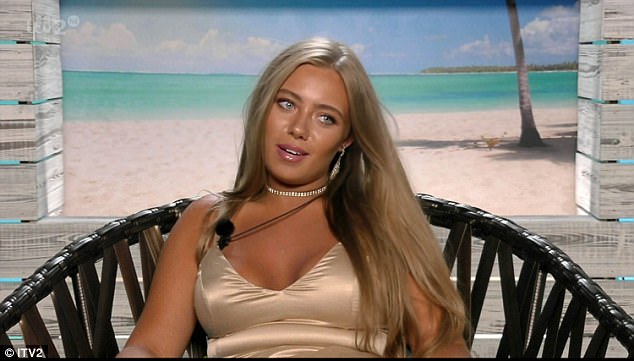 Yeah, I don't remember her either. Although let's be honest, Alcuin is nearer to a library than most of the Love Islanders have ever been (except Camilla, you flawless book nerd you). And yet, as we already know, Marcel's sage wisdom would be worthy of lining the shelves of any respectable philosophy section. "You just need to like get over it, crack on, and just like hope the other person does exactly the same thing." – Dr Marcel, 2017
Constantine – Montana
In the same way that Montana stands out as the only student amongst the mix of music producers, dancers and hairdressers, Constantine has no real specialities. That doesn't mean you're not a laugh though! A jack of all trades, you're posh, you've got money and your appearances are lush but where the hell are you on a night out?!
Wentworth – Muggy Mike
You can't quite leave Uni yet, and like Mike, you keep coming back for more.
James – Gabby
You're bubbly, sporty, and manage to be in the centre of the action without getting caught up in the intercollege/ intercouple drama (although hands up if you're still not over the lie detector test). You're unlikely to come out the winner at the end of the day, but when all is said and done, remember you're dating a member of So Solid Crew! Oh wait I mean Blazin' Squad…
Vanbrugh – Camilla
If you're in Vanburgh chances are your name is Camilla for a start. And like Camilla, you have more class than the rest of us; you're kind, if a bit of a melt, and are probably looking for a serious connection instead of a connection on Salvo's dancefloor.
Browns – Dom
Like Dom, you keep yourself to yourself, happy to be outside of the walls of uni. And more importantly, I just bloody love a Browns.
Courtyard – Marcel
You're kind, caring and always trying to cheer people up with your Courtyard Classic. In much the same way that we've all seen Marcel third-wheeling in the undying fairy-tale romance that is Chris and Kem, while never quite getting a look in. You're lovely but not quite in the hub of Derwent. And let's be honest, if there is one bar on campus that would actually play any Blazin' Squad it would be Courtyard…
Heslington Hall – Jess
Like Heslington Hall, Jess is pretty to look at but has little more than that going on on the inside.
Student Castle – Caroline Flack
You're not actually on campus but kudos for how hard you try to get involved. The show could 100% happen without you.
YSJ – Jonny
No Comment.