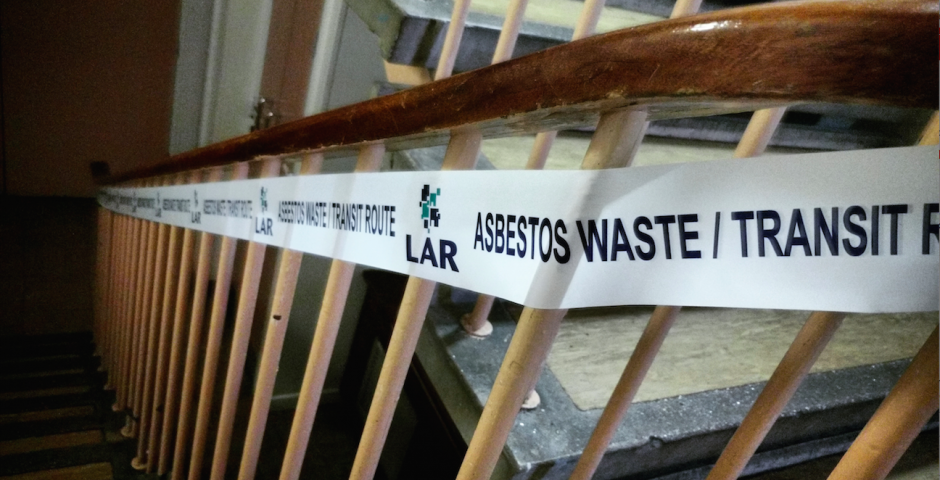 Derwent block cordoned off with 'asbestos waste' banners over Christmas
One fresher claims she wasn't warned
Before Christmas, asbestos was removed from Derwent B Block.
Banners reading, "asbestos waste/transit route" were spotted around the block while "independent specialist consultants" undertook maintenance work.
First year medical student Phoebe Hennell told The Tab: "It was just a bit of a shock to go downstairs in the morning, after hearing noises from the workmen, to see orange sheets covering the entrance floor, banners saying "ASBESTOS REMOVAL TRANSIT ROUTE" and a smell of dust in the air, when all I really wanted was to fetch some eggs from Nisa."
Rather worryingly, she added, "I wasn't warned about what is presumably asbestos removal from my block, but I guess that means it won't harm us."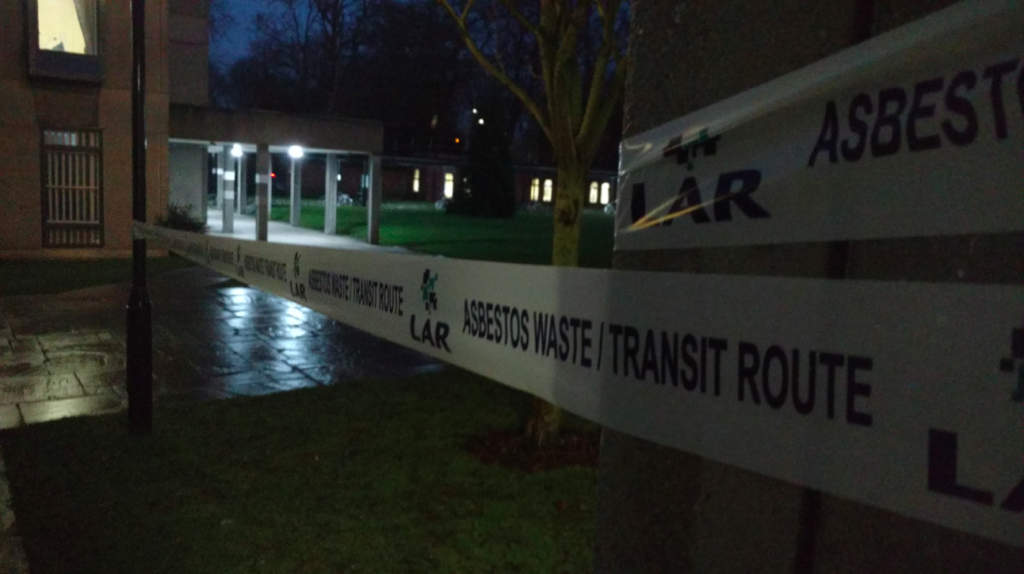 Early last month The Tab reported on two freshers being moved from Derwent to Alcuin college as a result of a damaged ceiling tile. The college were adamant that this was nothing to do with the presence of asbestos.
A university spokesperson said: "Over the holiday period, repair work [was] carried out in Derwent Block B. The work has involved the removal of asbestos under fully enclosed conditions to facilitate the repair, monitored by independent specialist consultants.
"As part of the work, the contractor is required to demarcate the route for waste transit. All waste is packaged in line with statutory requirements and has only been moved at set periods, at which point access to the stairwell has been restricted.
The spokesperson continued by saying: "Communication was sent out on the 28th November to those areas within the block that would be directly affected by the works.
"Derwent College contains asbestos within the building fabric, which was a common building material used from the 1950's up to 1999. It is not the presence, however, but the management of asbestos, that is key to health and safety.
"The health and safety of students, staff and visitors as we carry out the work is of paramount importance."