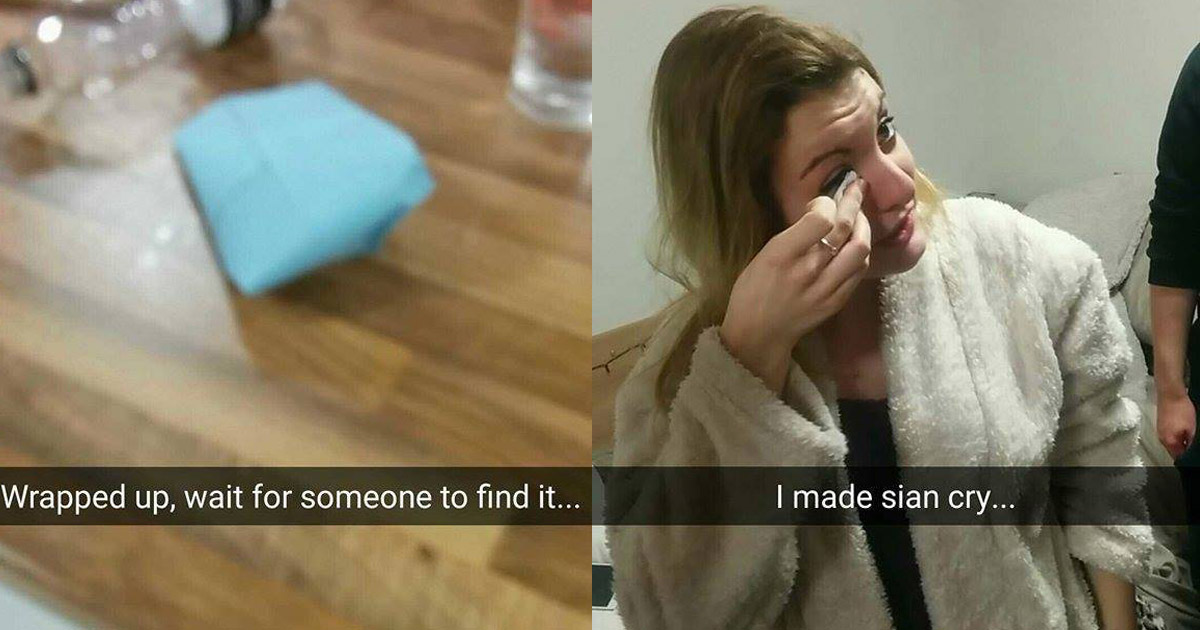 Is this the worst Fresher prank ever?
Every day is April Fool's in Constantine
Flour bombs? Plastic spiders? Toilet roll? Pffft amateur.
Sadistic first year Hasan Ali, turned his nose up at these unoriginal forms of torment and wrapped up a dead bird as a present for his housemate.
The prankster then chased long suffering law student Sian Greenley around the room with the deceased creature
The Constantine fresher began his tirade of practical joke abuse during the flat Christmas Party.
Apparently the season of love and joy never stands in the way of inflicting pain.
Whilst poor Sian took a break from prepping Xmas dinner, Hasan snuck in leaving a wrapped up DEAD BIRD on the table. He then proceeded to chase her around with it. Absolutely satantic.
So that was the story of how the Hasan stole Christmas. But it didn't stop there.
The perfect opportunity arose when Sian went home and left her room on latch. Rookie error, Sian.
Hasan took to Sian's toilet to leave her a BIG surprise. Following this he placed her toilet brush lovingly in her bed.
Satisfied with the day's work Hasan went to leave, but not before shutting the windows, leaving to bathroom door open and turning the heating up full blast ready for Sian to return in A WEEK.
Despite all of this, Sian said: "How can I possibly be angry at baby Hasan. He's like my child."
Well we think baby Hasan deserves a sit on the naughty corner.
Confident Hasan said: "Sian reckons she could never stay angry at me, ask her again after she's lived with me for another year".
If you think you can beat Hasan and his team, or if you're feeing Sian's pain – tweet your pictures to @TheTabYork or send them to [email protected]