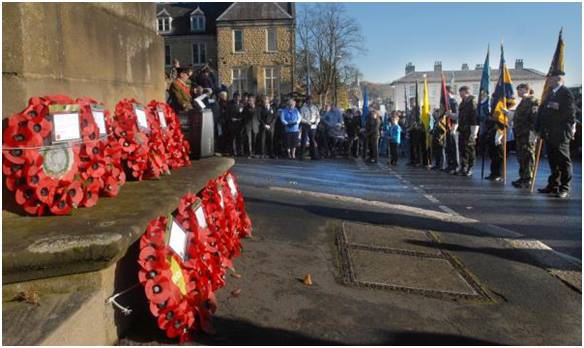 YUSU pres arranges replacement for Remembrance service
'I chose to send someone in my stead to the service as I did not wish to upset members of my family'
YUSU president Sam Maguire chose not to attend the remembrance memorial service because a family member was shot dead by the British Army.
The service takes place every year as a mark of remembrance for all the fallen soldiers across a number of wars. It was particularly important in 2014 as it marks the 100 year anniversary since the start of WW1.
Previous YUSU pres Kallum Taylor said: "Wow, bloody hell. I'm the previous YUSU pres. I thought Sam would have gone. I always went to the services because I think it's a nice and special thing to do."
But Sam confirmed there was more to the story than him simply "refusing" to go because he didn't think it worth his time. Sam said:
"I did not refuse to attend the remembrance Sunday event but instead asked that another member of the Sabbatical team took my place.
"I requested this as an innocent member of my family was shot dead by the British Army during the troubles in Northern Ireland in an event known as the New Lodge Six.
"I have complete respect for those who fought and died in both World Wars fighting against evil and I will never forget their efforts. I also respect those who died following orders from higher powers in more recent conflicts.
"I chose to send someone in my stead to the service as I did not wish to upset members of my family and I ask for people to respect that decision.
"I ensured there was a more appropriate member of the sabbatical team present to represent the student body of the University of York as it is an important service that means a lot to many of our students."