Leamington's Kangen Water Centre is collecting donations for Ukraine
Students can donate until the 18th of March
The Kangen Water Centre in Leamington Spa is currently accepting donations for the people of Ukraine. 
The Centre, located on Bath Street (the same street as Temperance, just before the Parish Church) are currently collecting donations and posting them into Ukraine until the 18th of March.
They are looking to collect personal items such as towels and new underwear; hygiene products like shampoo and women's sanitary products; baby products such as nappies and bottles, over the counter medicine like flu medicine and painkillers and first aid kit items such as plasters and bandages. 
The Centre is open to collect these donations from Friday 5pm-8pm and on weekends 10am-5pm.
When asked why they decided to help, a representative from Kangen Water Centre explained: "It's very tragic. We are all human beings, and we need to help more often.
"I know people who live outside Ukraine and their families are still trapped in the cities. They haven't spoken to them in days because they're out of electricity and food. Hopefully, we can reach them."
The Kangen Water Centre also noted they were speaking on behalf of Leamington's Romanian community: "There are plenty of us trying to help out".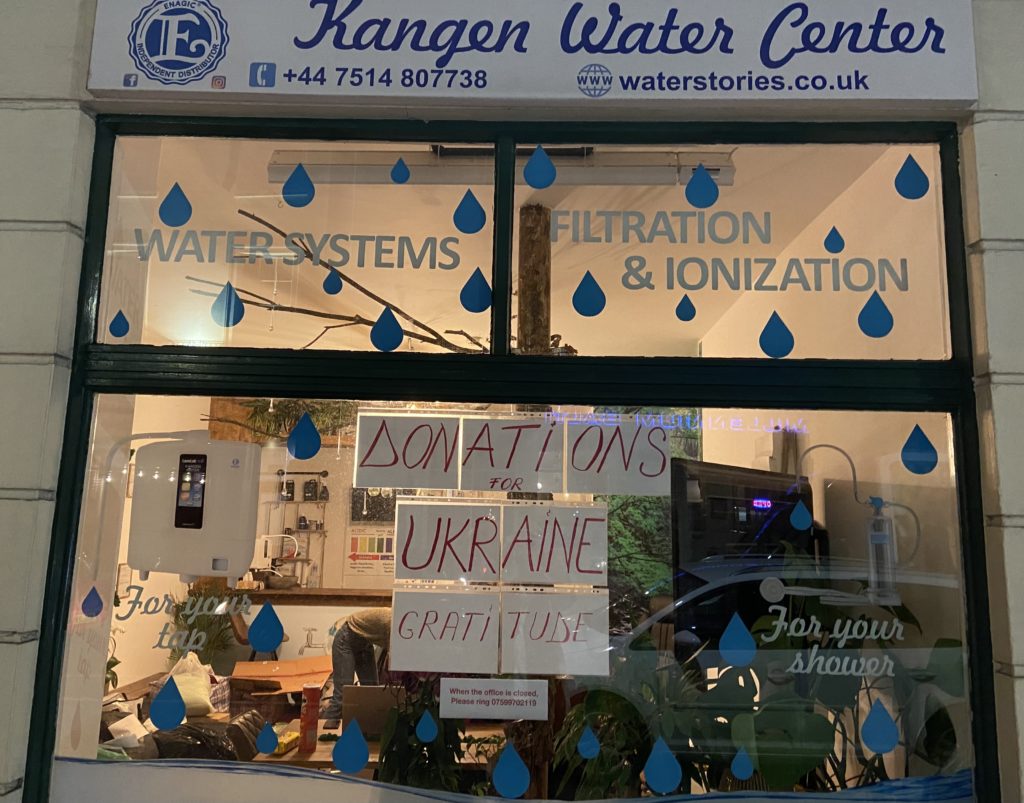 Students interested in donating to Ukraine should visit the Kangen Water Centre at 62 Bath St, Leamington Spa, CV31 3AE before the 18th March to help the people of Ukraine during this time of war.
Related stories recommended by this writer:
• 'We are brave. We are strong. And no one will take us down.'
• Warwick students protest in solidarity with Ukraine
• 'We stand with Ukraine' Stuart Croft issues a statement of solidarity