Kings and queens of Halloween: It's Warwick's best dressed!
They're so spooky, you'll, like, totally drop your pumpkin spice latte
Oh, October. You bless us with so many gifts: cosy autumn vibes, spooky snapchat filters, classic horror films and of course SO. MANY. COSTUME PARTIES!
But, ghouls and girls, here's the question: Who among you combined haute couture and Halloween to totally dominate spooky season? Here's a round-up of Warwick's best dressed:
Lydia, Third Year, English Lit
Because there's nothing more terrifying (read: relatable) than the "look at me!" attitude of a narcissistic party girl.
Will, Second Year, History
I said "NO FIGHTING!" – But on a real note, is there anything more terrifying than the prospect of waiting another whole year until the next season? I think not.
Shahab and Kai, Second Year, Physics and GSD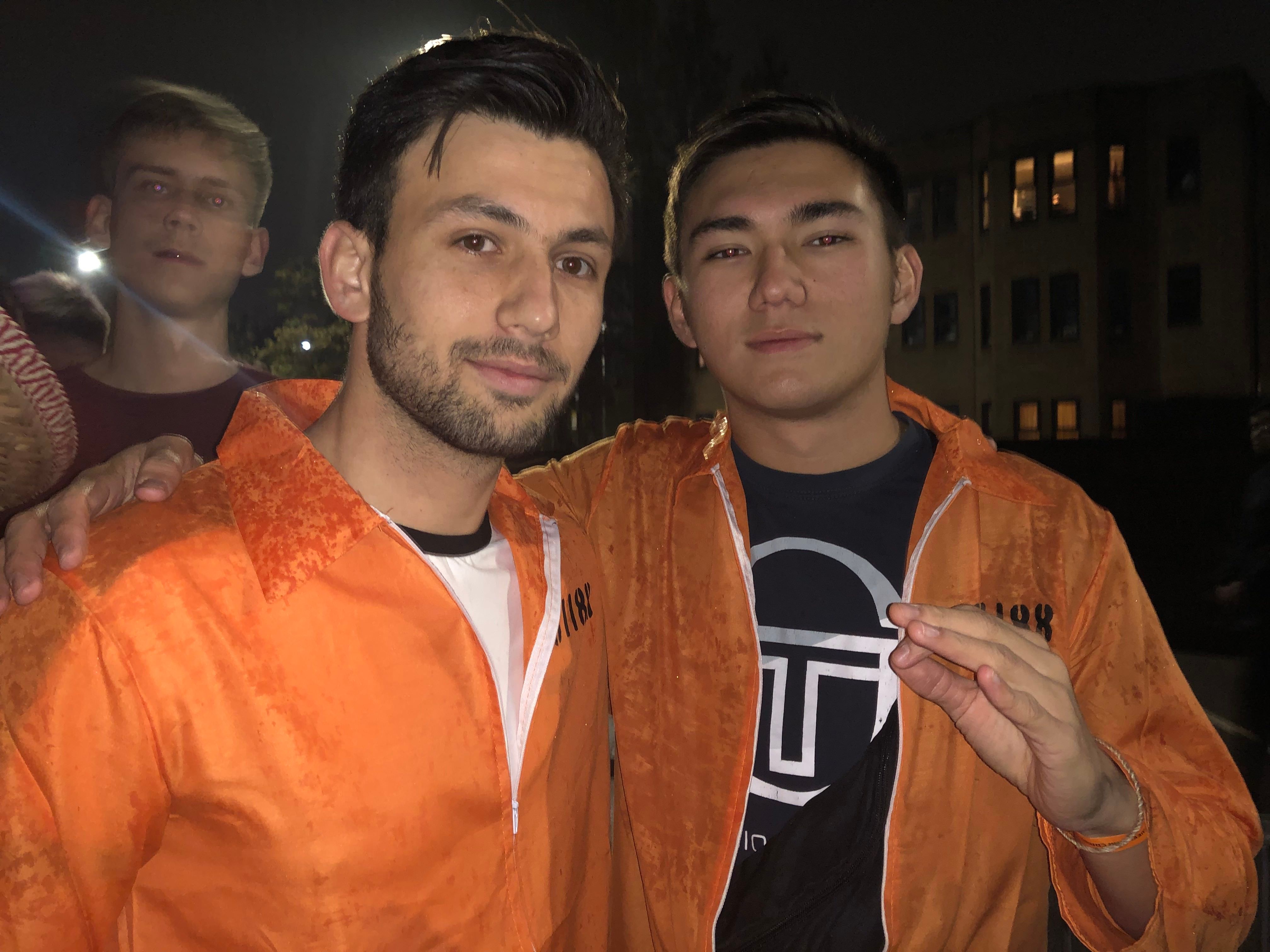 An oldie but a goodie. These two kept things clean and cool for spooky season – take note.
Trigg, Second Year, Engineering
Okay, so this one takes a little bit of explaining. Trigg here is not dressed as Rolf, our beloved campus cat. He is, in fact, dressed as "RaLF" the knockoff version of said beloved cat. Spooky, indeed.
Luis, Third Year, English Lit
Because there is nothing, nothing, more terrifying on this green earth than an e-boy.
James, Sam, Daryll, Aiden, Joe, Georgina, Fabiola, Anin and Allezka – Second Year
The aesthetics, the colours, the attention the detail, the teamwork, it's all just so *chef's kiss*
Alyssa, Liam, Matt, Caitlin, and Sam – Second Year
Now this is how you do Halloween. ICONIC.
Lillie, Third Year, English Lit
Where goth meets Gucci… Sidenote: Can we dress like this everyday?
Edmond and Amy, First Year, Economics and Sociology
Ugh, they just money-heisted my heart.
Ellie, Second Year, Biomed
Spooky nd sweet.
Nina Glynn, Third Year, English Lit
In the words of Nina herself: "Nothing is scarier than the imminence of ageing and death." – What a woman, what a costume, what a vibe.