How you can be the most annoying Varsity supporter this weekend
Let's show Cov how it's done!!!
Varsity. The single word which makes even the least patriotic University student tingle with sporting pride.
You didn't make it into the BUCS team, we know. But that won't stop you pulling out all the stops this weekend to support your Uni because, obviously, you are the best. So here's the guide to being the most annoying (best) Varsity supporter in 2018.
Wear sports kit EVERYWHERE
Varsity is all about sports – so make sure everyone at Uni knows you love your sports team. You only showed up to one football taster session and it was literally only so that you could get the kit. Will that stop you? Nope. Wear your sports kit with pride wherever you go on campus, so people know you are the shit.
Invest in the foam finger
Cheesy, but you know you want to.
Share Varsity events on Facebook everyday
Become the bain of all your home friends' lives. Share the events like you're sharing your best selfie. You want to make sure all your Facebook friends know exactly where you're going to be on each day of Varsity.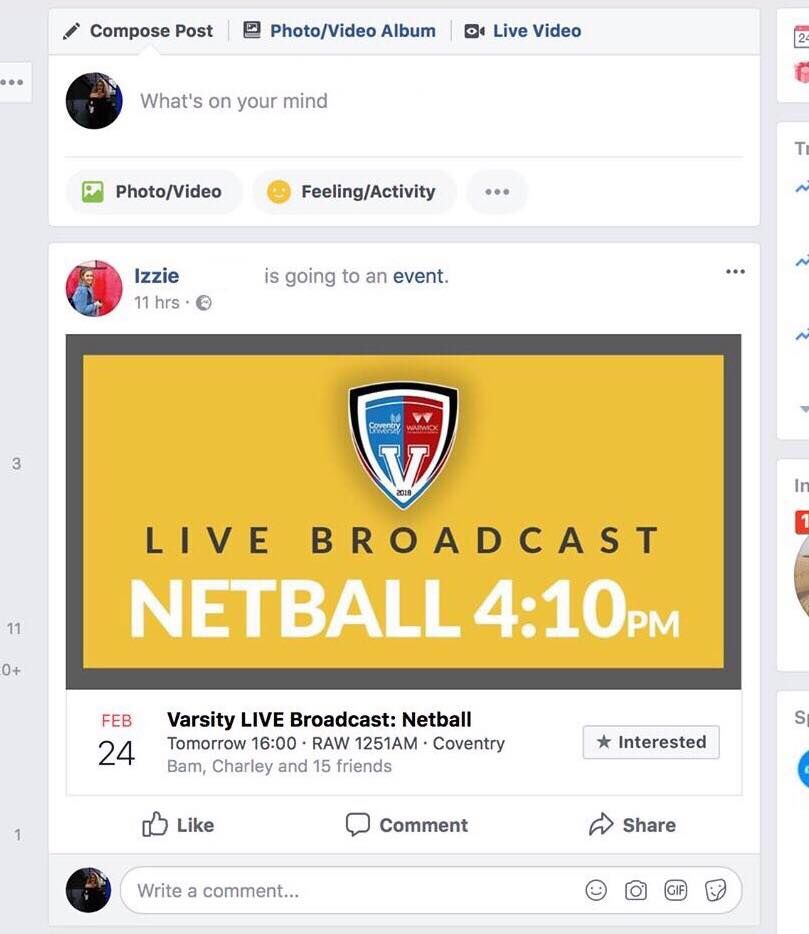 Learn all of your Uni's chants off by heart
To be the best Varsity supporter, you have to be LOUD. There's no point standing on the sidelines and being quiet. So make sure you get to grips with all the Varsity chants for your uni, and sing them with pride at every single sporting event.
Update your Facebook cover photo to show support
Nothing says spirit like a Facebook cover photo update. Find a stock Varsity photo from one of your sports teams and upload with pride. Watch the likes roll in because, naturally, everyone else on Facebook is ecstatic for Varsity too.
Wear the Wozza colours on all occasions
In true Varsity style, knowing your colours is pivotal. Even if you don't own any sporting stash, make sure you're wearing your uni colours on Varsity weekend, because you don't want to end up accidentally wearing the opposition's colour. That would be tragic.
Stock up on face paint and glitter
Covering your face in paint and glitter is an essential over the Varsity weekend. Whether you're an advocate for the simple stripe, or you want to be more daring with your designs, make sure that you use your arts and craft skills to show how much you love Wozza at Varsity. Even if you don't own any supplies yourself (shame on you) you can improvise with eyeshadow.
And wear it everywhere you go
Not essential, but you're allowed to be extra. It's Varsity.
Go to every event as if your life depends on it
Did you know Ultimate Frisbee do Varsity? Well now you do. Get your hands on a fixtures list and make sure you attend as many events as you can, because that's exactly what the best Varsity supporter would do.
Take sports squad photos and post them on every social media
Nothing says 'I love Varsity' more than a group picture. Not only will you look cute in matching merch, but you can share it with all your followers on all your social media accounts, so that everyone knows you #LoveSport and #LoveVarsity.
Write an article for The Tab about Varsity
Guilty.