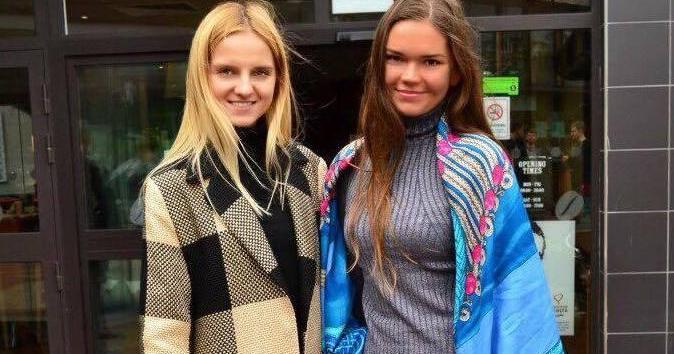 We fought our letting agents and got £1295 in compensation
An administrative error led to a huge payout
Warwick graduate Alexandra Sukhanova and her flatmate successfully won £1295 in compensation from their letting agents after they failed to protect their deposit in time due to an administrative error.
The students only realised this error occurred when they were told there would be deduction on their deposit at the end of the year and decided to investigate.
Belvoir told them that the deposit could not be repaid in full as they had damaged a painting for which there would be a deduction.
But the girls knew that they had not been the cause of the small mark on the painting so they decided to get in touch with the Tenancy Dispute Resolution Service.
It was then, when they checked their tenancy documents, they discovered that Belvoir had failed to protect their initial deposit within 30 days, instead this had taken the company four months.
Section 214 of the Housing Act states that where the court is satisfied that the agency failed to comply with his obligations under the law relating to tenancy deposit protection, it must order that the agency pays tenants between 1 and 3 times the amount of the deposit paid.
As a gesture of goodwill they sent the company a letter explaining that if they were not reimbursed they would be forced to take legal action.
The member of staff who had made the error was a new employee. Belvoir have been housing students for decades and look after over 500 students each year, as well as sponsoring many of Warwick's sports teams.
Alexandra told Warwick Tab that she had no hard feelings towards Belvoir staff, she said: "My claim was not against the manager as a person (I have never met her, she is probably a nice lady) but against the organisation that broke the law."
Belvoir finally agreed to give the students the money they were owed. On top of the return of the £1250 deposit, they also received another £1295 as compensation for their failure to protect their deposit in time as advised by their lawyers.
Alexandra hopes that her story will inspire other students who end up in similar situations.
She told Warwick Tab: "Students should definitely do more research into their rights as tenants because they have a lot more power than the landlords would have them believe. The law is more accessible than you'd think."
A spokesperson for Belvoir told Warwick Tab: "Belvoir adheres strictly to the rules of the Tenancy Deposit Scheme, but due to an administrative slip up, in this particular case, the deposit was not registered within the required 30 day time period, but some four months later when the students in question first checked into the property after travelling away.
" After this came to light, we agreed to pay appropriate compensation and as a gesture of goodwill, decided to absorb the cost of our standard check-out fee.
"We acted professionally throughout, responding immediately to the client's concerns to bring this matter to a mutually satisfactory conclusion.
"Belvoir Leamington Spa has been meeting the accommodation needs of thousands of local students for many years and this is the first and only time that human error has affected our standard processes."