Why Coventry students should go out in Leam
Admit it, you have to be sick of JJ's by now
The holy trinity of Coventry clubs is all well and good, but it can get a bit boring after a while, can't it? You're tired of Empire, you're sick of Kasbah and you have simply had enough of dancing on the stage at JJ's to the sound of the That's Not Me/Intoxicated remix.
You are in desperate need of a club shake up and you really can't be arsed to go to Birms and have to get the 6am train back – so why don't you go to Leamington Spa? At first glance you would not expect Leam to have a nightlife as good as it does, but it is surprisingly lit.
It seems almost totally ignored by Cov students which is a damn shame. Here's why.
It's not actually that hard to get to there
You might think it's long af for you to get from Cov to Leamington, but actually it's not that bad. Yeah the bus isn't exactly the speediest journey, but neither is the walk to JJ's. And considering that the 11 bus from Cov to Leam runs regularly for a reasonable price of £2.10, I can't see much to complain about. Also, for every time you question whether Leamington Spa is an option for Cov students, remember that you've probably been out in Bham and that's a lot more of a ball ache than Leam.
Vialli's is everything you need after a night out
Name a more iconic duo than a night out in Leam + Vialli's? I'll wait. It's good, it's greasy, it's everything you've ever wanted and it's perfect for soaking up all that vodka inside of you. With an impressive four star hygiene rating it's the finest post-night out dining experience you can have and it's conveniently situated next to Neon, The Assembly and Zephyr Lounge.
Does it deserve a Michelin star? Probs not but if you drop your fresh bacon cheeseburger you'll definitely cry, and not all food establishments can provoke that kind of response.
Smack is the best Insta opportunity you will ever have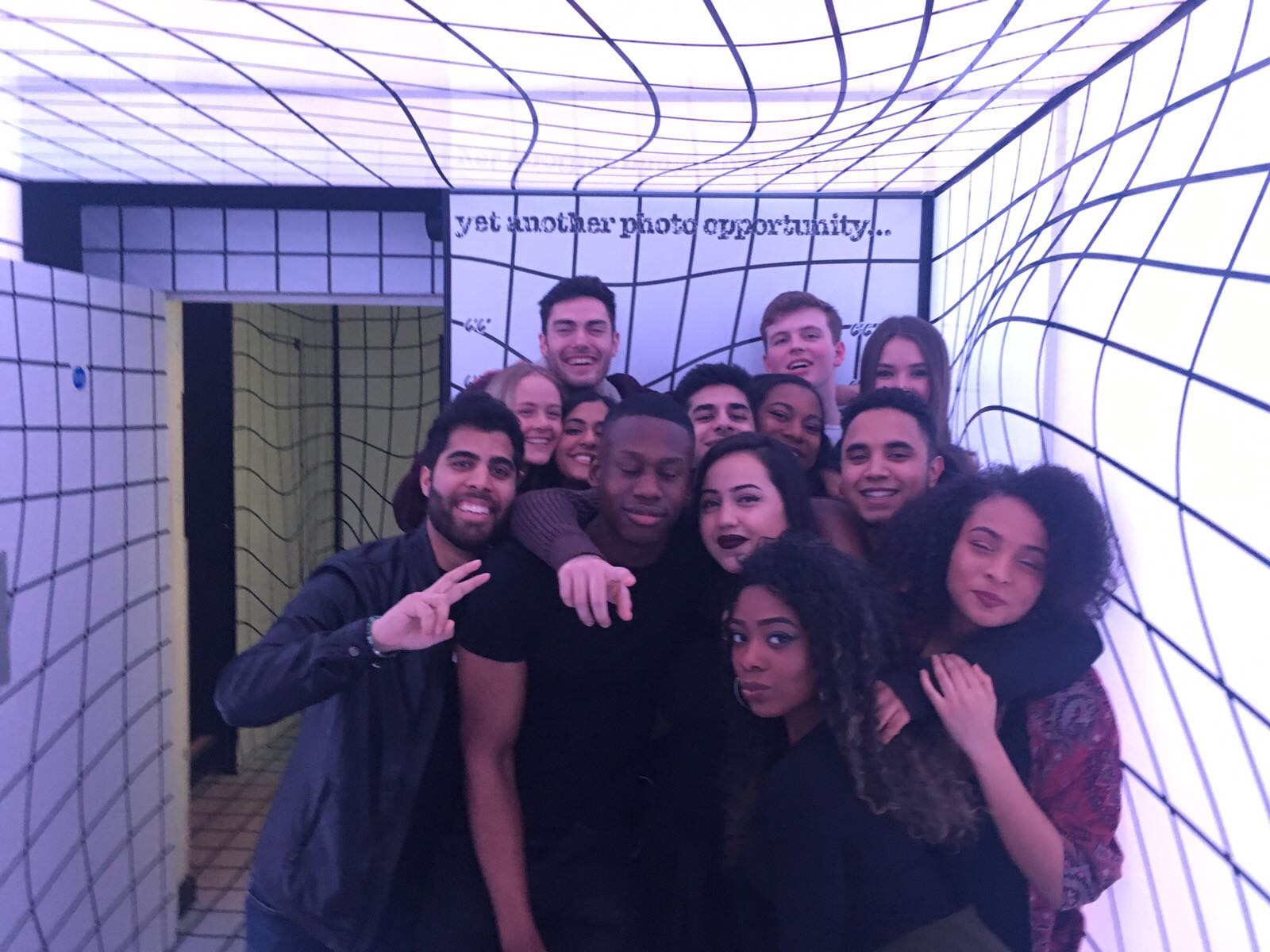 The sheer amount of aesthetic this club has is overwhelming. There's cubes everywhere, the walls look like they're melting and the vibe is 10/10. Plus anyone who sees the Smack height wall knows it's the best photo op a club will ever give you, and it's right at the entrance so you haven't had a chance to get all sweaty or have your makeup run yet. Not to mention that it was once voted as one of the top ten nightclubs in the world – yeah, the whole world.
It is just so gorg
I understand that you're not going here for a day trip, you're going to order six Jägerbombs at the bar and then later rest your head on the pavement outside Neon, but Leam is still gorgeous. Yeah it's probably better appreciated on a sunny morning when you're doing a spot of shopping and holding a coffee, not a handful of cheesy chips, but you gotta take in the beauty whenever and wherever you can. And while we love Cov with all of our hearts, it is a little bit ugly and it's nice to see buildings that aren't made out of mouldy concrete once in a while.
And who knows, you might even see Sophie Turner…
The Game of Thrones star is a Leamington native and has expressed her love for Smack in past interviews. She was recently spotted in The Duke with Joe Jonas and has posted many pics in Smack before. It may be unlikely that you'll ever see her but on top of all the other reasons to go out in Leam, why not give it a chance?