What's the defining characteristic of a student kitchen?
Kanika Banwait, English Literature, second year
Student kitchens will have takeaway boxes on the counter pretty much 24/7 – just accept it. And if there aren't takeaway boxes there then you're definitely doing student life wrong – who doesn't have takeaway after a night out or when they're too lazy to cook?
Lucy Heming, History, second year
No matter what student kitchen you're in, by the end of the year there'll be someone who starts cleaning dishes by blasting them with just water. It's a classic.
Liz Couston, Chemistry, first year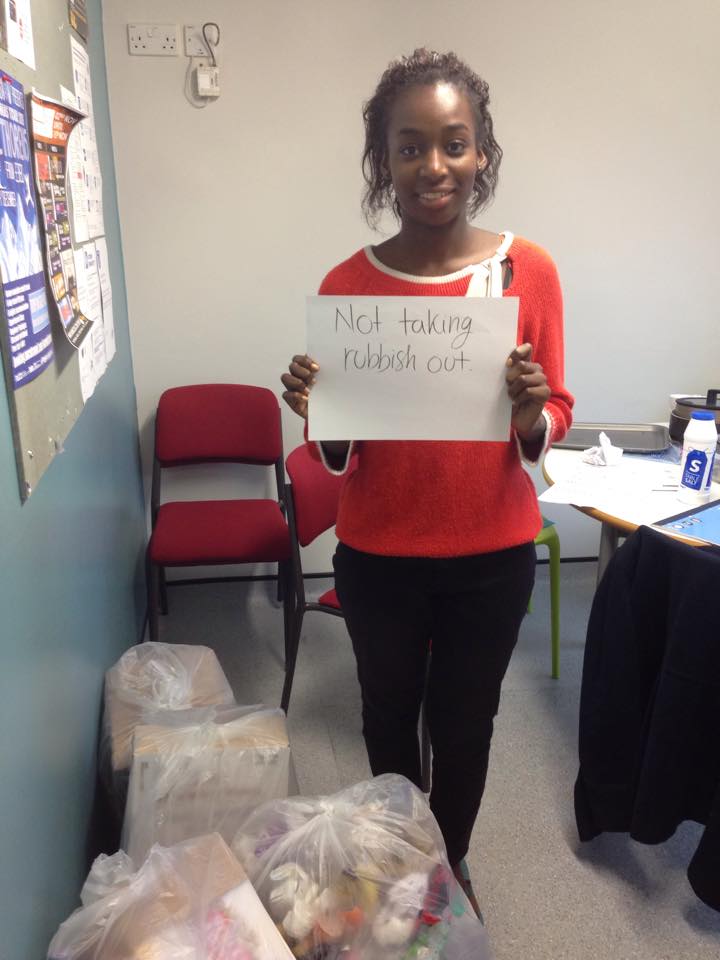 No-one ever wants to empty it. It means having to leave the building in whatever socially unacceptable joggers or PJs you're most likely wearing and run the risk of bumping into everyone you know – no thanks.
Alex Ball, English and German, second year
At the start of the year everyone will bring kitchen sponges with them, they're an essential every parent will force you to bring. By the end of the year you'll end up with a whole mountain of dirty sponges by the sink no-one ever thinks to throw out.
Safiya Shariff, History, second year
We all know about flat Whatsapp groups. They include that one person who tries to have good banter and fails horribly, the one who always takes control in organising nights out, and more specifically that one person who whinges about keeping the kitchen clean. If you're reading this and don't think your flat Whatsapp group has one of these – well, you're probably that person.
Chris Handley, Economics, second year
There'll be something gag-worthy somewhere around – guaranteed.
Becky Lee, Economics, first year
It wouldn't really be a student kitchen if it weren't for the enormous mountain of plates and cutlery which end up piled beside the sink. Even the clean dishes on the drying side of the sink still remain piled up and don't get put away.
Alex Nash, Maths, second year
Regardless of which kitchen you end up in, someone's milk will always leak. If you're the unlucky one who has the bottom shelf of the fridge – well, you're food will be swimming in a pool of milk the majority of the time I'm afraid.
Kalyani Narayanan, Management, first year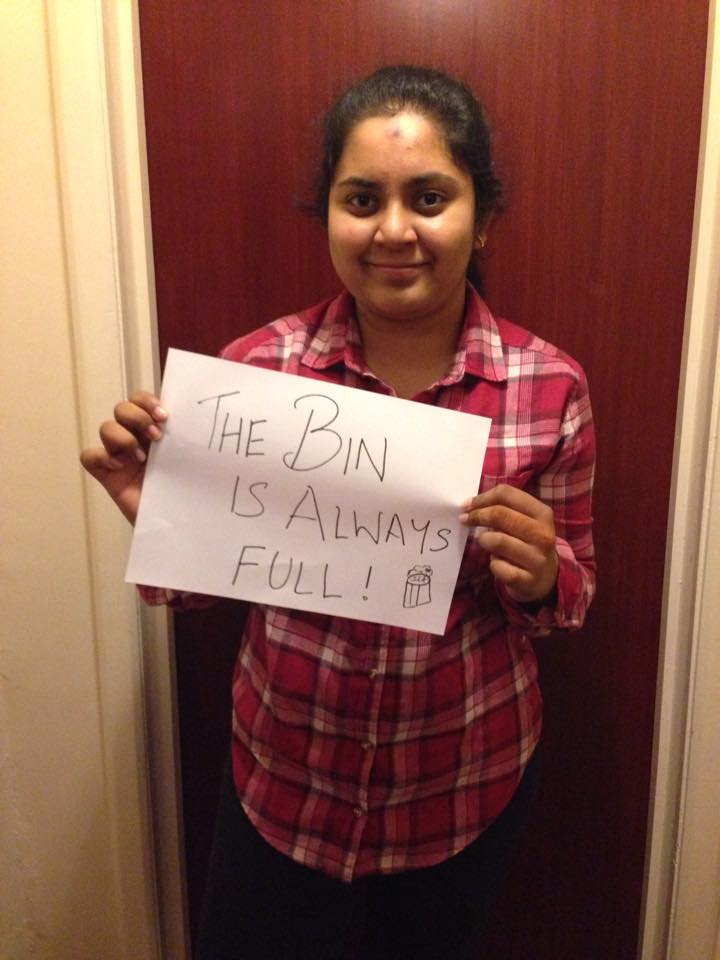 If university teaches you anything, it's that if you're determined enough you can always push last night's pizza takeaway box further down into the already full bin so you won't have to take out the rubbish.
Aaishah Rauf, English Literature, second year
Every student kitchen has stains and no-one ever really knows what they are, or how they got there.
Jack Rawlins, English Literature, second year
It's fair to say most student kitchens are the definition of gross, and by gross I mean a complete health hazard.
Manar Aidaros, Engineering, second year
If you didn't leave the Arthur Vick 1 kitchen windows shut then magpies often got into the kitchen. They stole burgers and meat and pecked away at food left on the side.
Elizabeth Thurland, Law, second year
Bought milk and then it disappears faster than you're drinking it? One of your flatmates is probably stealing it. Every kitchen has one.