How to de-stress during exams, according to an expert
And forget for a moment that they exist
Exam time is probably one of the most stressful times of our lives.
For many, OCD hits overdrive and you become an intolerable human being that needs to have the right coloured pens to colour code or you will definitely fail your exams. This is annoying to your peers. Here's how to relax in exam time, without Netflix, according to one student who claims to have figured it out.
Work out
So it stands to reason that working out is good not only for the body, but also the mind. Physical activity produces endorphins which act as natural painkillers, and also improves the ability to sleep, which in turn reduces stress.
So get off your arse and get active! You'll be grateful when your summer holiday comes round and you've got the ultimate beach body to show off. Plus, this should counteract the baking.
Procrasti-baking
Exam time especially is the time we discover the culinary geniuses among us or the disaster cooks of the house. It doesn't just have to be baking – it can also be general cooking which will almost certainly result in dinner envy.
Baking is considered by some to be incredibly therapeutic, plus it's always great to have revision treats when you're at an all-time low. It could make you a very sought after man or woman.
Colour therapy
Received as a joke Christmas present from my mother, I have found this to become a great way for me to forget the woes of revision and exams.
Some may question the colouring book at our age, but those of you who yearn for the opportunity to express yourself artistically, this is perfect. Stall revision for hours and create a masterpiece while doing so.
Feng Shui
The Chinese philosophical system of harmonising everyone with the surrounding environment, Feng Shui is sure to rid you of exam worries. Buy a plant, change your room around, put up a few inspirational posters – anything that makes your room scream this is a relaxed environment!
Colour co-ordinate if that's what you want – just be sure to stay within the accommodation rules.
Write a blog
No joke, this is actually a great idea. It's a really great way for some to take their mind away from exam revision. Note however that you probably won't have anyone other than your mum reading it.
What is an even better idea is having your work read by thousands, and joining The Tab. Forgive us for this shameless plug, but you're really missing something from your life.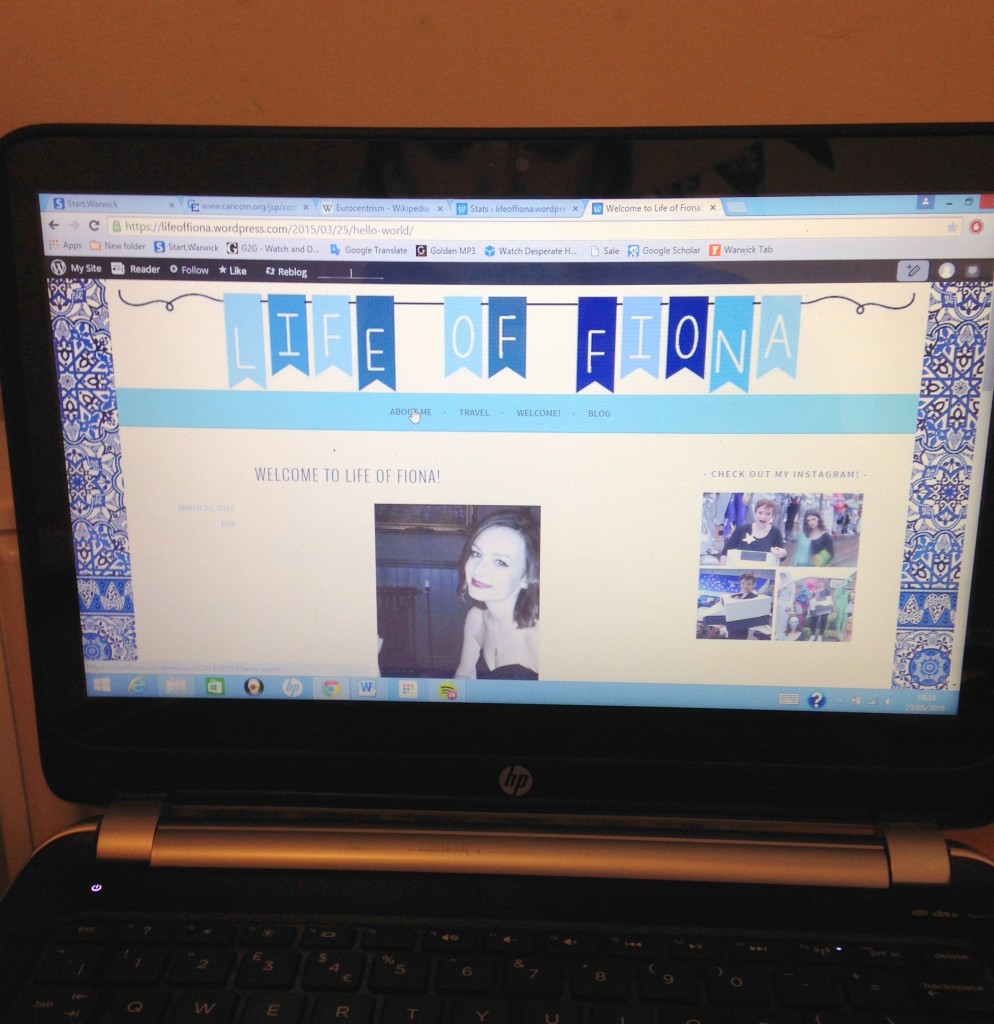 Become a keyboard warrior
As the Yik Yak hype is ever-increasing, it seems like the idea of anonymous posts is more and more enticing. Who doesn't love a good old peak into the thoughts of the library goers at uni?
The blossoming romance between the guy in the blue hoodie and the girl in the navy jumper on floor four is definitely something worth taking a break from revision and reading about.
If that's not your style, then post a really cheesy joke which is bound to get you up votes, or just post something controversial and wait for the argument to unravel between your fellow anonymous users.
In any case, Yik Yak is a great way to get things off your chest and up votes might even pick up your mood.
If these tips fail, you're temporarily screwed. Go back to crying into your carefully highlighted notes, but just remember that at some point, exam season will actually end.