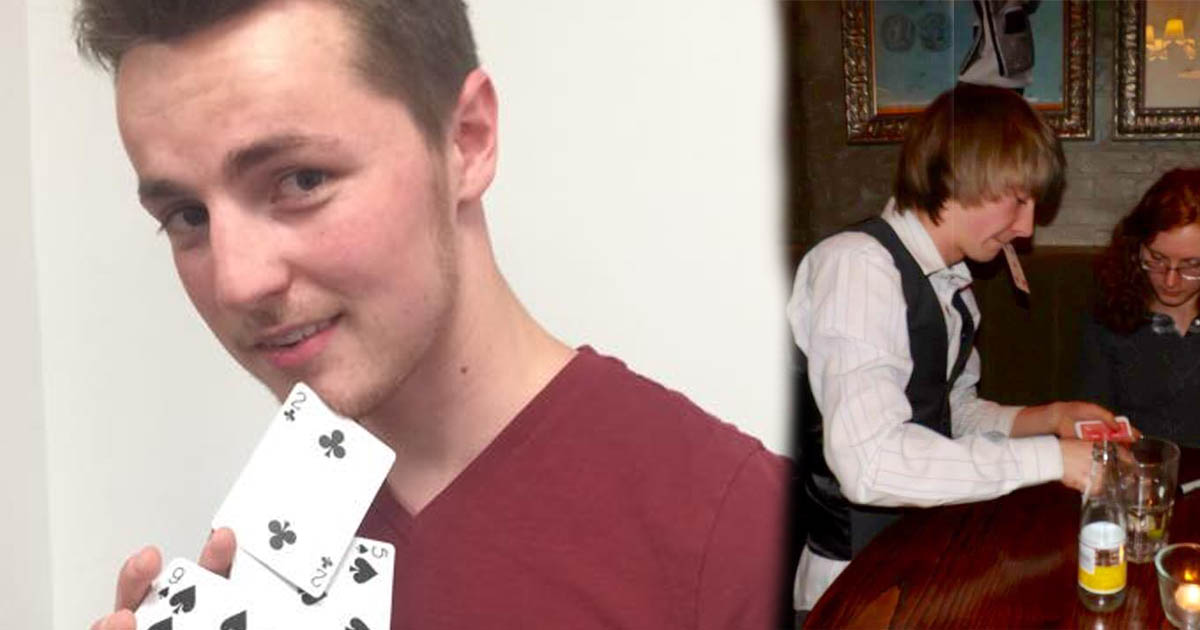 Meet the fresher who gets his nights out paid for because he's a magician
Don't get him mad, he'll pull his hare out
This is the knowing gaze of a legendary magician that gets his nights out paid for.
Bio-Med student and member of Warwick Magic Society Edward Grundy wows punters by performing magic on nights out.
Professors are trying to work out his tricks, people are asking for pictures on nights out, and he's getting free drinks – all for doing an awesome hobby that he loves.
Heronbank fresher Ed and his wizard cronies are regularly invited to events where they get free entry. Ed said he performs tricks on nights out and can get up to 10 drinks bought for him.
Visiting different kitchens around campus or doing the odd trick on a night out has meant that more and more people are recognising Ed as "the magic dude".
He said: "I'd never refuse to do a trick for someone to be honest – if they asked nicely.
"The best perk is just the fun I have in performing and the feeling I can give those I am performing to. The free drinks and being recognised by strangers are nice little perks, but I'd still do magic without all that."
Ed picked up his skills when he started uni in September, and has learnt fast since then thanks to the regular lessons taught by more experienced members of the society.
Since then, Warwick Magic are asked to perform at various society events in return for free entry, and Ed himself loves to share his skill with people he meets around campus.
Far from being annoyed by the attention, he often gets between 5-10 free drinks from it – not too shabby for the infamous freshers tight budget.
When asked what's the coolest part of being a magician, Grundy said: "To me it's the idea that I could take someone I've never met and within a couple of minutes I can leave them with this incredible feeling that they have seen something seemingly impossible become real."
Ed says the world of magic has showed him a new realm of socialising.
Aside from free drinks, Ed says he has even used the social aspects of magic "to schmooze my lecturers and my tutor at uni", even causing a team of eight professors to demand to see a trick again, determined to work out his secrets.
And he's not just a campus magician. American theme park staff in Dollywood, Tennessee, faked technical difficulties for a full hour to watch him do his thing.
He always carries his cards, so feel free to stop Ed around campus to see what's up his sleeve.