Vote now: who is the ultimate Warwick Ten?
We've found the most beautiful guys and girls so you don't have to
noad
Warwick University isn't exactly known for its attractive students. In fact, sadly Warwick is actually known for its large number of unattractive students, hence the damning colloquialism: 'Warwick Ten'.
In response to this, we searched high and low to find you the most beautiful and buff students our campus has to offer. But it's up to you to vote who is the ultimate 'Warwick ten'.
The Girls
Stephanie Kotterer
International Management student Stephanie Kotterer, 19, is Miss Active. She can often be seen going for a run or in Warwick gym. Sassy as well as sexy, Stephanie can lift some seriously impressive weights, while chatting business ethics at the same time.
Her perfect date would be "going paintballing or something similarly active, and a nice dinner after."
Florence Cambridge
Florence Cambridge is both academic and creative. The 19-year-old loves attending festivals, and is an art fanatic. An incredibly friendly girl, Psychology student Florence's general niceness extends to charity work, as she volunteers with children in her spare time.
When asked what her perfect date would be, Florence said: "Going to a gig and having a drink, as long as you're with someone great any date will be perfect. That or getting high and eating loads of nutella."
Meena Alexander
Meena Alexander, 20, is Miss Fashion. Running a very successful and very readable blog, Meena's clothes look as good on her as they would on the bedroom floor.
The English Lit student's perfect date is "a gig, followed by lots of sushi and lots of cocktails."
Georgie Wedge
English lit student Georgie Wedge is known around campus for her huge contribution to campus theatre. The 19-year-old is in all of WUDS, Shakesoc, as well as Freshblood and also produced the production 'East' last term. Confident, friendly, and fit, you'll want to check out more than her plays.
For her perfect date she says: "I'm not too fussy, but something spontaneous and relaxed although I always love going out for dinner".
Laura Wiley
Laura Wiley, 19, who studies English Lit, is a former rower and one of the few Warwick students cherry picked to sell you overpriced brogues in Topshop. The leggy student is brains as well as beauty, and is often found writing articles for the Tab.
Her perfect date involves "eating sushi, followed pitchers of pornstar martinis in Wetherspoon's, and ending up in a club, probably Smack".
Sophie Chahin
European Law with French student Sophie, 19, is Warwick's most social of all the social butterflies. An incredibly popular girl, her calender primarily seems to be filled with social events. She is spotted a lot in Altoria and Toast.
Her idea of a perfect date would be "lazer tag or paintball".
Emily Smith
Another English Lit student, Emily attracts the most fame in the English Department. She is admired across all English students for her ability to not read the book in a seminar, and still manage to bullshit and score great marks. Intelligent, kind, and fun, Emily is most definitely a catch.
Her idea of a perfect date is: "beautiful weather, a lot of food, and maybe a bit of rowing".
Cecilia Rose Jastrzembska
Cecilia Jastrzembska, 21, is probably the most glamourous lady on campus. In between featuring in Tab articles, the Politics, Philosophy and Literature student third year does dodgeball, karate, squash, table tennis, skiing, polo and surfing. She does freelance modeling, aspires to be a politician and describes herself as "a bit of a neophiliac".
When asked about her perfect date she said: "It would be horseriding across a beach at sunset, cocktails with a massage then a quiet candlelit dinner. But, at the end of the day the perfect date would be with someone you love and that cant be quantified or structured, so if that was the case I wouldn't care what we did, I'd just enjoy spending time with them".
The Boys
Alex Tamas
This Philosophy Politics and Economics student is known for being on the exec of the American Football team.
The 20-year-old goes to the gym on campus almost everyday, while keeping time during the week for jogging in Jephson Gardens. Passionate about consulting, he spends a lot of his time helping people set up businesses ($$$$$).
His perfect date involves "wine, theatre and then brinner (that's dinner with breakfast foods cause who doesn't love breakfast)".
Josh Saffold-Geri
Josh Saffold-Geri,19, is a model for Arora models and has a plethora of moody and beautiful profile pictures to prove it. He even has his own modelling fan club, with its own group on Facebook.
The English and Creative Writing student's idea of a perfect date is "taking a girl to drinks at Turtle Bay, then the cinema, and finally dinner at a restaurant where neither of us have tried anything so we can both be surprised".
Benjamin Gallagher
Benjamin Gallagher, 21, a History and Politics student was the most modest of our gems, and the only one to think our message saying 'Hi, Warwick Tab think you're hot' was some kind of frape. He is known for running as MP for Coventry South Green Party.
His idea of a perfect date is "the pub for a pint and a game of pool".
Sam Mitchell
Samuel Mitchell (20, English and Creative Writing student), is a poet and he knows it. A regular contributor to the argument section of Warwick Tab, this man can get you into his bed in just one, very well argued, sentence. He enjoys performing poetry and is in very good shape. Many speculate this is because he is a personal trainer.
Samuel's idea of a perfect date is "a walk around Hyde Park in the sunshine".
Michael Rogers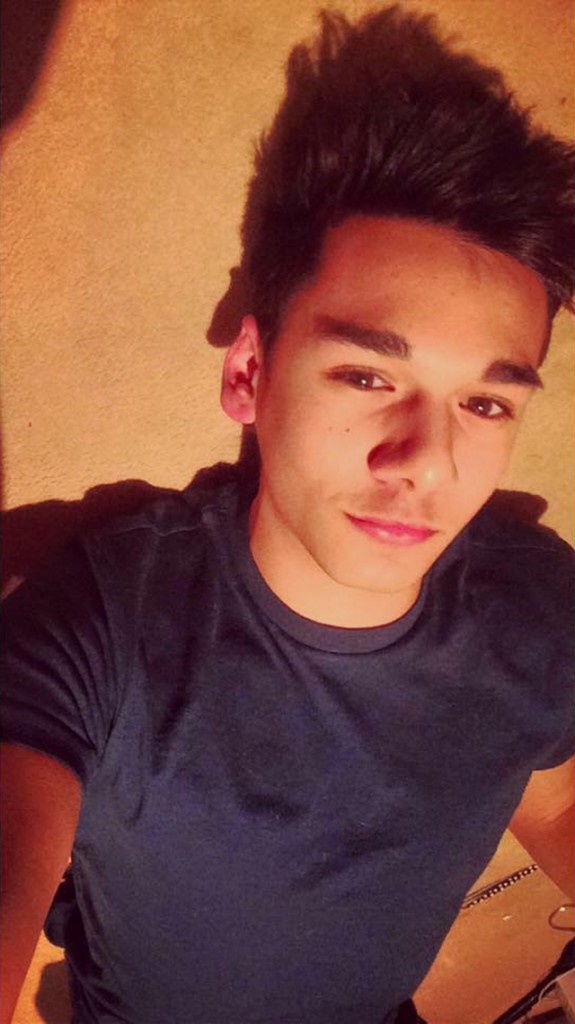 Michael Rogers (20, English Lit student) is quite possibly the fiercest man you will ever know. Katy Perry's most dedicated fan, Michael is a lover of glamour and music.
He is instagram famous, and writes the funniest tweets you will ever read.
His perfect date "always involves cocktails; you can stay for as long as you like and the alcohol keeps things from getting awkward. However after the awkwardness of the first dates has gone, it would be sitting in sweatpants and binge watching Parks and Recreation".
Perry Campion
Perry Campoin, 21, is known for being one of the busiest men on campus. He's just been elected as the new 1st team captain for football and is training to join the army as an officer after University.
An incredible singer, you will have probably seen this guy at The Duck's Wednesday Karaoke, where he will have put you to shame.His perfect date is: "any burger joint followed by a cocktail bar in the evening so we can talk – then take a walk somewhere and end up salsa dancing!"
Rory Miles
Law student Rory Miles, 20, is known for being the youngest old man on campus. He is known for what he calls his "arthritic" dance moves, or for frequenting a lot of pubs. Despite his mental age, he loves running and is training for the London Marathon.
His perfect date would be "going for drinks at a nice bar or pub – not particularly original I know, but you can get to know someone fairly well after a few glasses of vino and also if the conversation isn't flowing after a few drinks then it's probably time to call it a night".
Nigel Thrift
Nigel Thrift, 65,  is known for his benevolence, his support of his students, and for his bedroom eyes (pictured above). He is often found dancing to his student's chants of 'Cop Off On Campus, Cop Off On Campus'.
Nigel's idea of a perfect date is being treated to a special surprise for a payrise – but he will stand you up.