We spent a week with the most glamorous girl on Warwick's campus
Less stressed, better dressed
national
noad
Heels and dresses may not be every girl's first choice when she wakes up for Uni in the morning, but for Cecilia, a third year Philosophy, Politics and Literature student, it seems that every day is her catwalk.
We followed her outfits for a week, for a first-hand look at her glamorous wardrobe.
Day One
Seeing Cecilia walk in, I realised a scrappy jumper and same pair of jeans as I had worn yesterday were probably a little too casual. She was always going to be glamorous, but it wasn't until being face to face with her that I felt completely underdressed.
Describing her style as dressy and glamorous, Cecilia stressed that she always wears heels.
She said: "I genuinely don't remember the last time I wore flats. I only have flat driving shoes."
Most girls are probably squirming at this thought, as we all gave up on heels after that first attempt at Smack way back when. But Cecilia doesn't see them as a pain at all.
"I've gotten so used to heels, I don't notice them anymore."
Day Two
So what inspired Cecilia to ditch the boring jeans and jumper look, and make more of an effort with her style?
"Since sixth form, when we were allowed to wear our own clothes, I came into my own style. Ultimately it's something you can enjoy, finding things that express you."
She very much has a "don't be afraid to stand out" attitude, and thinks that confidence is key when it comes to fashion.
Day Three
Despite classing jeans as casual, and rarely wearing them on campus, even when she does, Cecilia adds her own glamorous touch to them.
"I would wear jeans with suede boots- heeled of course."
And whilst she does believe that girls should make more of an effort on campus, she is actually a fan of the typical "English" style that she sometimes spots on campus.
"Jeans, a woollen coat, and high heeled ankle boots is a good look."
Day Four
And it seems that we aren't the only ones who are fans of Cecilia's daily style: "Girls bond so easily over clothes and style.
"People sometimes come up to me and tell me they like my outfits, and ask me where things are from."
Day Five
So with such a keen eye for fashion, does Cecilia aspire to have a future in the fashion industry? She explained that while she has done some modelling before, it isn't something she wants to pursue full time.
"I do love fashion, and I was thinking of starting a fashion blog. But ultimately I'm looking to go into politics."
Day Six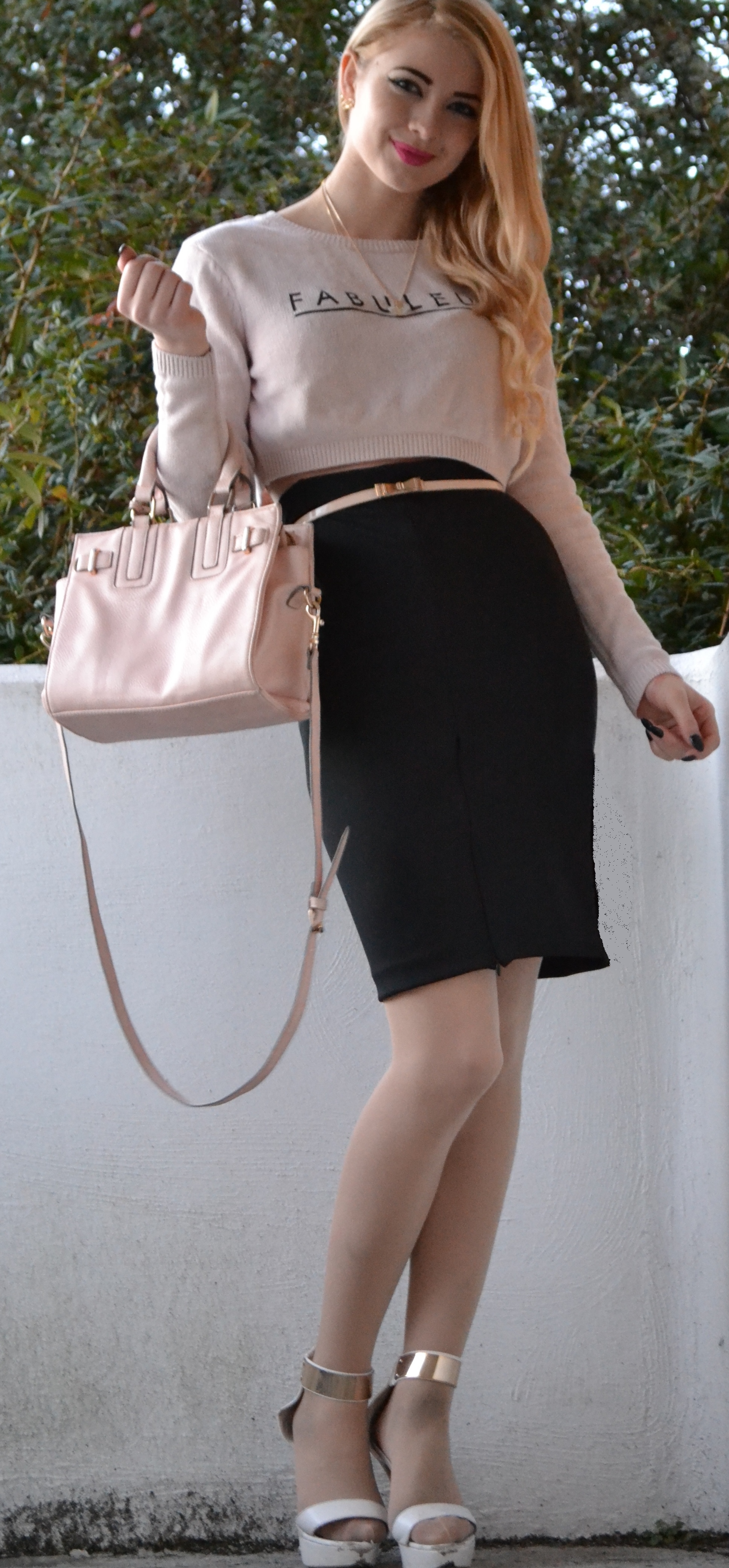 Cecilia's favourite places to shop include a mix of high street and designer brands. "I love Guess, and River Island sometimes has some good stuff."
But by no means does she think a huge budget is required in order to achieve her look.
"You just need a pair of staple heels, and then a few pretty dresses which you can dress up or down."
Day Seven
There is a clear difference between her campus look and her going out style.
Her typical night out dress would include something with a lot more detail on them, such as lace. She also revealed that she hates crocs.
"I can't stand them. If one of my friends wore them, I'd make them go back home to change.
"When you look after yourself, and put in an extra effort, it shows. And people are more willing to give you more effort in return."
Photo credits: Aria Ahari