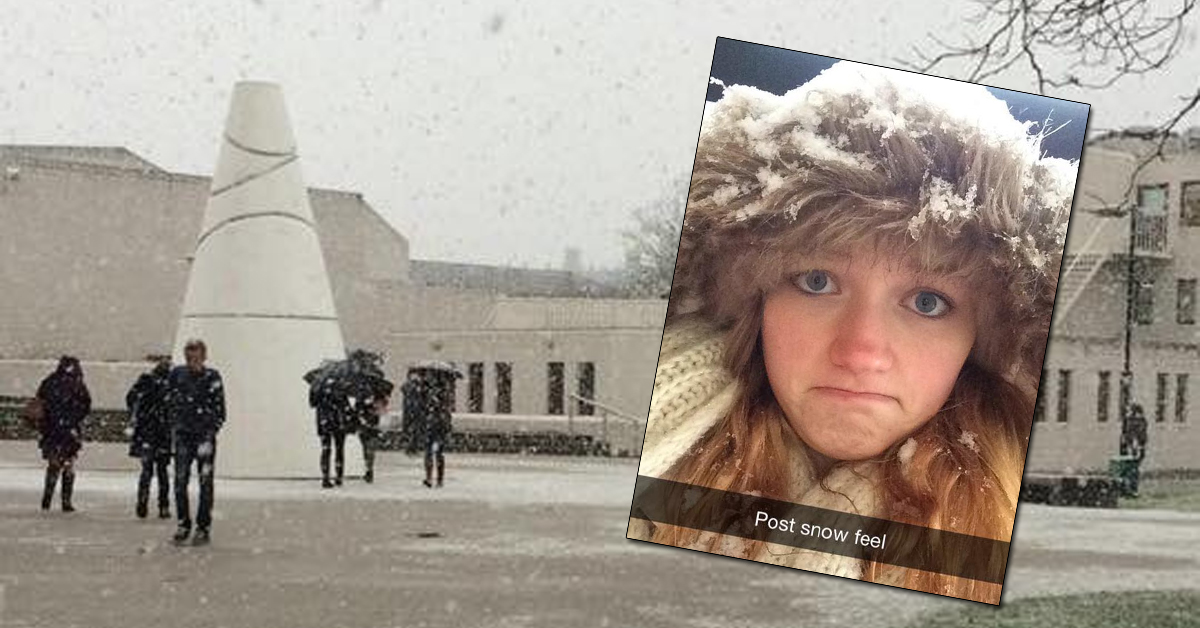 It's snow joke – Warwick finally hit by the white stuff
Can I borrow your mittens mate
Snow lovers have been teased with just small flurries today as the glorious white stuff just about managed to settle.
Temperatures dropped to just 2C as campus dwellers got the better of the deal.
Campus just about got a covering, but recent downpours have given Leamington about half a centimeter.
As usual, the bus to campus isn't moving fast.
Laura Wiley was elated with the snow. The second year said: "I cannot believe it. Finally it's snowing. I think I might cry. Bloody love the white stuff."
The snow has started to melt, leaving many distraught.
First year Rachael said: "I am quite sad. Water keeps sliding down off the roof of my halls, so that's depressing.
"It melted before I could have a proper snowball fight with my flatmates."
Send us your best snowy pics. Email [email protected]