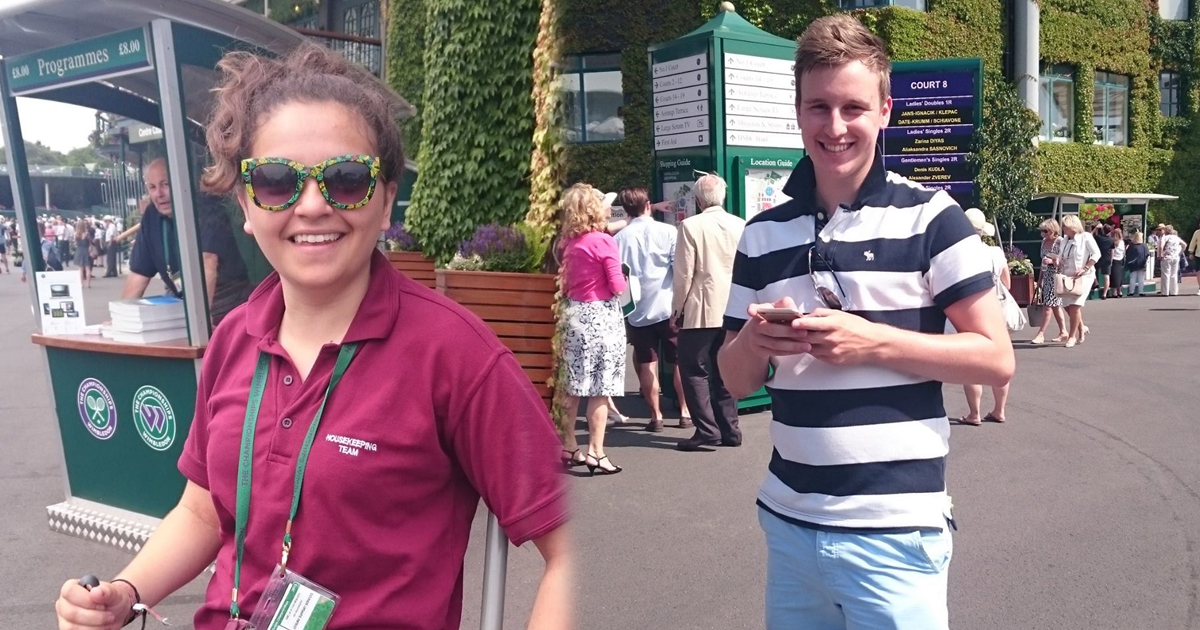 Why are women at Wimbledon allowed heat breaks but not men?
'This is the opposite of feminism'
national
noad
Unusually the weather for the first week of the All England Lawn Tennis Tournament at Wimbledon is set to be record breakingly high. There has been previous controversy about equal prize money between male and female players, with women being awarded less than men.
As temperatures are expected to reach the mid thirties within the first week of the fortnight, another inconsistent rule caused uproar among fans.
Women players will be allowed a 10 minute resting break from the heat between the second and third set when temperatures reach 30.1C or above. Whereas male players who play five sets matches compared to the women's best of three sets matches will not be allowed a break to cool down.
We visited Wimbledon on the hottest day of the year and of the Wimbledon Championship to see what you thought.
Henry, Leeds Beckett University, Max, University of Nottingham
Henry said: "It's extremely unfair seeing as women now win the same amount of prize money as men. Either everyone should get a heat break or no one at all."
Max agreed. He said: "This rule is unfair."
Adam and Joanna, Accountants
They said: "It's unfair. If it happened the other way round everyone would kick off about it."
Matt, second year at Univeristy of Nottingham
Matt said: "Very controversial. If anything the men should get a heat break as they play more sets than women."
Alistair, Northumbria University Graduate
Alistair said: "It's utterly ridiculous."
Millie, second year at Sheffield University
Millie said: "This rule is the opposite of feminism."
It was clear that it wasn't just the players that felt the heat, as on Day 3 at Wimbledon a ball boy on Court 17 had to be stretchered off the court.