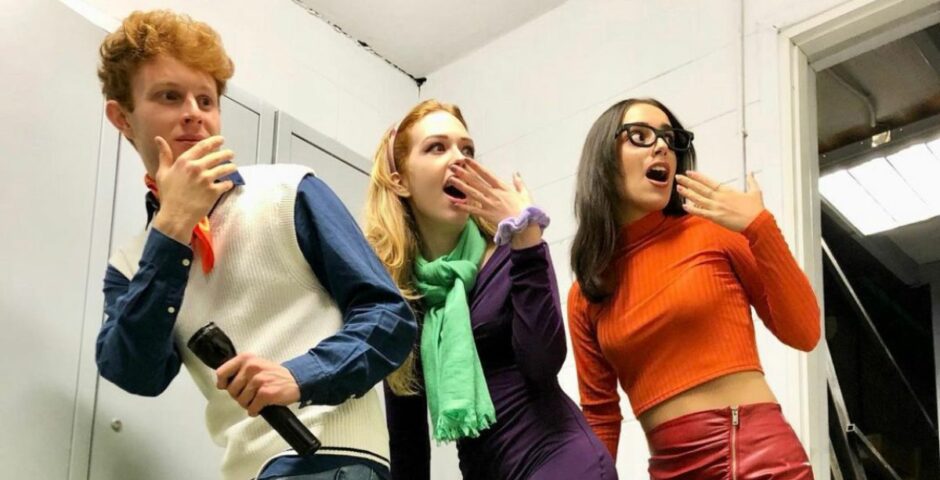 Still struggling for costumes? Here are the best group costume ideas for Sussex students
Halloween is less than two weeks away!
This year has been passing quickly and we are already in October! With the cold air, leaves falling down and pumpkin spice lattes returning to cafés menu, Halloween is right just around the corner.
Have you bought tickets for a Halloween-themed event with your mates but still have no idea what to wear? Keep on reading. We have come up with 10 group Halloween costume ideas to take the costume planning task off you hands and make you the envy of any party you end up at.
1. Scooby Doo
Iconic and recurring costume idea. Would you do it for a Scooby Snack?
2. Winx fairies and specialists
From the early 2000s cartoon to the 2021 Netflix show "Fate: The Winx Saga",  dressing up as these fairies (and specialists) is always a hit! Plus, who doesn't want to have wings?
3. The Addams Family
Are you at that very special age when you only have one thing on your mind?
4. Wizard of Oz
Dress up as the iconic characters: Dorothy, the Tin Man, the Scarecrow, the Lion, the Wicked With of the West, Glinda the Good Witch (and whoever else you want to add to your group).
5. Minions (& Gru)
Whip out your denim overalls, a yellow shirt, a pair of glasses and a banana (if you would like to be Stuart).
6. Ghostbusters
Who doesn't like being comfortable in a onesie?
"Back off, man. I'm a scientist."
7. Clueless
Iconic 1990s fashions and memorable lines? As if!
8. Power Rangers
"It's Morphin' Time!" Every person picks a colour and compliments their outfit with white elements.
9. The Kardashians
Neutrals have been very popular recently. If you have neutral, figure-hugging clothes, then being The Kardashians is the easiest costumes idea ever!
10. Hogwarts Students
Do you know which Hogwarts House are you in? Embrace it this Halloween.
Related stories recommended by this writer:
• A conclusive guide to the best study spots in Brighton
• The Brighton and Sussex Winter Ball is back for 2022
• A students guide to Brighton's vintage and second hand shops
Featured image credit via @tbhnoemi
Follow @The_Sussex_Tab on Instagram for all your Sussex uni news, memes and gossip