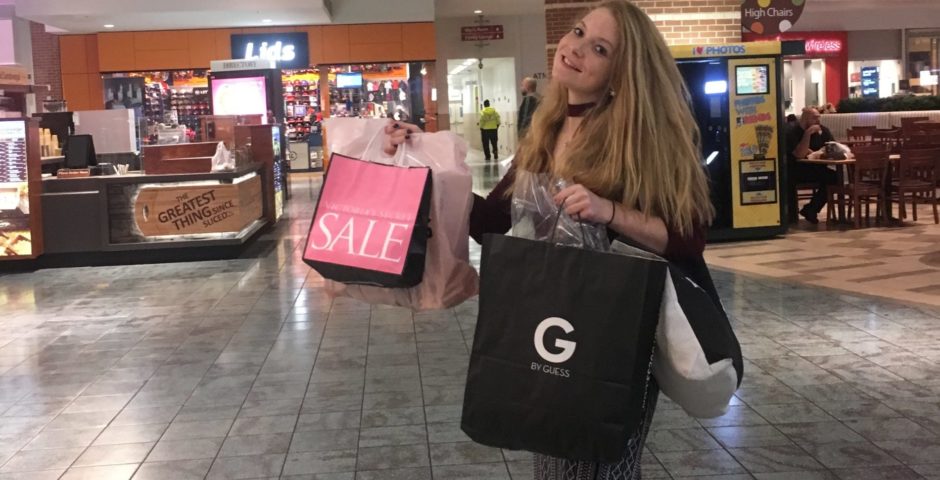 How you can keep up your shopping addiction in lockdown, without using Amazon
Because Jeff Bezos is rich enough
So, it's lockdown. You're bored. You can't go outside to fulfil your shopping addiction – Churchill Square and our beloved Lanes are closed for business, and with the dark gloomy winter evenings closing in, the temptation to scroll mindlessly through Amazon is far too real. How else will you avoid panicking about the pending apocalypse?
But fear not! We are here to add to your procrastination arsenal and solve this minor crisis. We present to you a list of physical and virtual places where you can fulfil  your shopping addiction, without further inflating the wealth of Mr Bezos.
City Books – Western Road, Hove
The perfect place for all the bookworms out there, this independent, self proclaimed 'indie' bookstore is just a few stops up from Churchill Square. During non-lockdown times it is buzzing with life – from author signings to the newest book releases all at Brighton's largest independent book store. Now, they are open in another capacity – get in contact via email or phone for collections and ordering – every day from 10am 'til 4pm.
UK Small Business Online Christmas Market (Facebook Group)
With almost 26,000 members from all around the UK, this is the perfect place to browse not only a little prezzie you might like for yourself, but who knows – you might just find something wonderful for your dog's Christmas present. Many of the 'stalls' on this market are linked to the seller's Etsy accounts, so if there are any designs you like the look of and feel inspired, you can browse further – the dream for any stocking stuffer. Find them on Facebook!
Brighton in a Box @brightoninabox on insta
Brighton in a Box is the perfect place to find a Christmas present, especially for your super frustrating parents who say every year, 'no don't worry about me!'. With so many different boxes to choose from, the vegan and the alcoholic in your life (or possibly both) will be delighted to receive this gift, which is packed with local Brighton goodies (and the added bonus of eco-friendly packaging). Craft beer gift box – add to basket – you're welcome, Dad!
The Flour Pot Bakery
Between all that online shopping, you may need a pick-me-up: luckily, this place is open for pick-up and delivery (via Deliveroo), operating from various locations including The Laines and Elm Grove. Offering sweet treats, coffees (with all kinds of dairy free milk), breakfast baps and sandwiches, there is honestly no better bakery in Brighton. With the freshly-baked loafs, croissants, jams, and eggs, there is truly nothing else you need in this life. Oh, and sometimes, if you're really lucky, their food is free or discounted on the Togoodtogo or Olio apps, and after 4pm unsold goods are half price, so treat yo'self.
UnBarred Brewery
A wonderful experience for craft beer lovers, at UnBarred you can sit in the taproom and literally see the barrels the beer is being made in – you'd think it couldn't get much better than that, but wait, you can order food from Brighton's beloved Fatto-a-Mano restaurant right to your table – um, yes please. Of course, lockdown may have hindered the craft beer experience slightly, but nowadays they are offering SAME DAY delivery for any order placed before 12 pm. With a minimum spend of £20, that's your Friday evening (or let's be real, Tuesday afternoon) plans done and dusted.
So there are a few ways to keep up that shopping addiction in lockdown, and maybe get some Christmas presents at the same time. It may not be the same as browsing the Lanes, but you do get to support local businesses, mostly online, all without lining Jeff Bezos's pockets. Win-win!