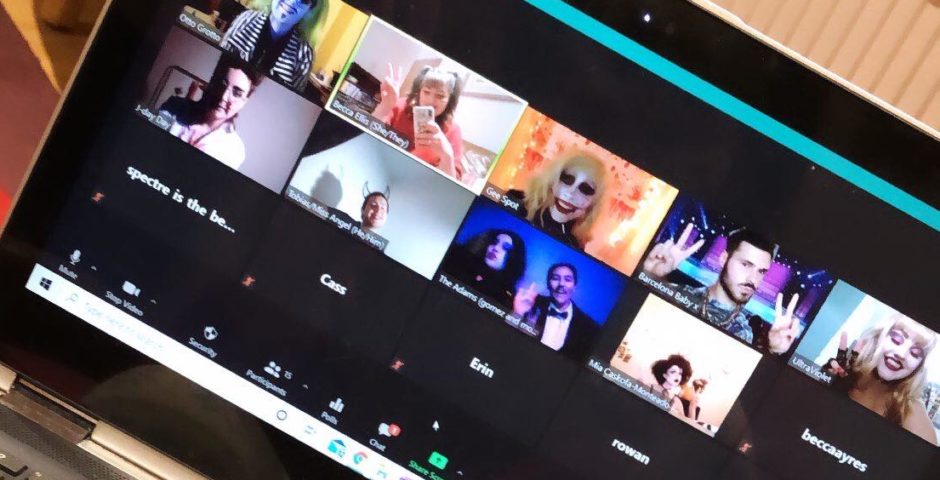 'Certified f***s': Sussex DragSoc event interrupted by homophobic 'Zoom-bombers'
'Transphobia is still a massive issue, and this behaviour will not be tolerated'
The University of Sussex's DragSoc hosted their annual Halloween event last night on Zoom, titled DragSoc me to Hell. The event promised "an evening of spooky sensations and insane performances" with shows from the resident Drag Kings and Queens as well as open mic spots.
However, mid-performance, a number of unknown Zoom accounts joined the meeting and began to insult the members using homophobic and transphobic slurs, including calling performers "certified f***s".
DragSoc spoke exclusively to The Sussex Tab, explaining that the meeting link was public in order to "make it easier for friends outside the uni to join and share our love for Drag." But this allowed unknown accounts to join and hurl abuse at DragSoc members.
"It started off with just two accounts," the President of DragSoc said, "who seemed to overstep the boundaries and were being mildly rude/inappropriate, making sexualised comments about one of our performers.
"They were immediately removed and blocked from the call, thinking that this would be the end of it. A reminder was then made about the rules of respect and muting mics and anyone not following these rules would be removed.
"Then a large number of accounts suddenly joined, boo-ing a performer, making sexualised and homophobic comments about the performers … the 'bombers' filled the chat with comments, demanding to be unmuted and using slurs.
"Everyone in the Zoom call was shocked and shaken up. To be seeing this sort of behaviour in 2020 was disgusting. I hope this acts as a reminder that homophobia and transphobia are still a massive issue, and that this behaviour will not be tolerated."
DragSoc went on to say: "We will continue to create online content and want to encourage people to join us in celebrating Drag in all its wonderful forms. We will be making changes to prevent anything like this from happening again and are working with the SU to ensure safety."
Update: As of November 3, the Students' Union released a statement in solidarity with DragSoc:
"The Students' Union stands in solidarity with DragSoc members, and all LGBTQ+ people, after a recent online social was interrupted by a number of anonymous homophobic and transphobic callers posting horrific slurs. We are currently working with ITS to investigate whether these "zoombombers" can be identified, and will make sure to keep the Dragsoc committee informed with the process of this investigation. Homophobia, transphobia, and any form of hate speech break both our Zero Tolerance and Safer Spaces policies, and can result in referral to a University Disciplinary panel once an investigation has taken place. This behaviour will absolutely not be tolerated. For more information, please read our Equality and Diversity Policy.
"We commend the handling of the incident by the DragSoc committee, who acted quickly to end the call and start a new one that was accessible only to members. It is deeply upsetting that LGBTQ+ people continue to be harassed. Homophobia and transphobia remain huge issues that cause a great deal of hurt to many in our student community, but we will never stop fighting for everyone's right to equality and safety. We must join together in condemning this behaviour – both in this instance and anywhere else we see it."
You can read the full statement here.