Sussex Uni deliver hundreds of Easter eggs to on-campus accommodation
The Easter Bunny is a key worker
In a rather wholesome turn of events, the Easter Bunny has visited Sussex campus today, spreading some much-needed spring cheer in the form of chocolate eggs.
Students can visit East Slope, York House or Stanmer Court reception today (Saturday 11th) to collect a free Easter egg, as a gift from the University to those still living on campus.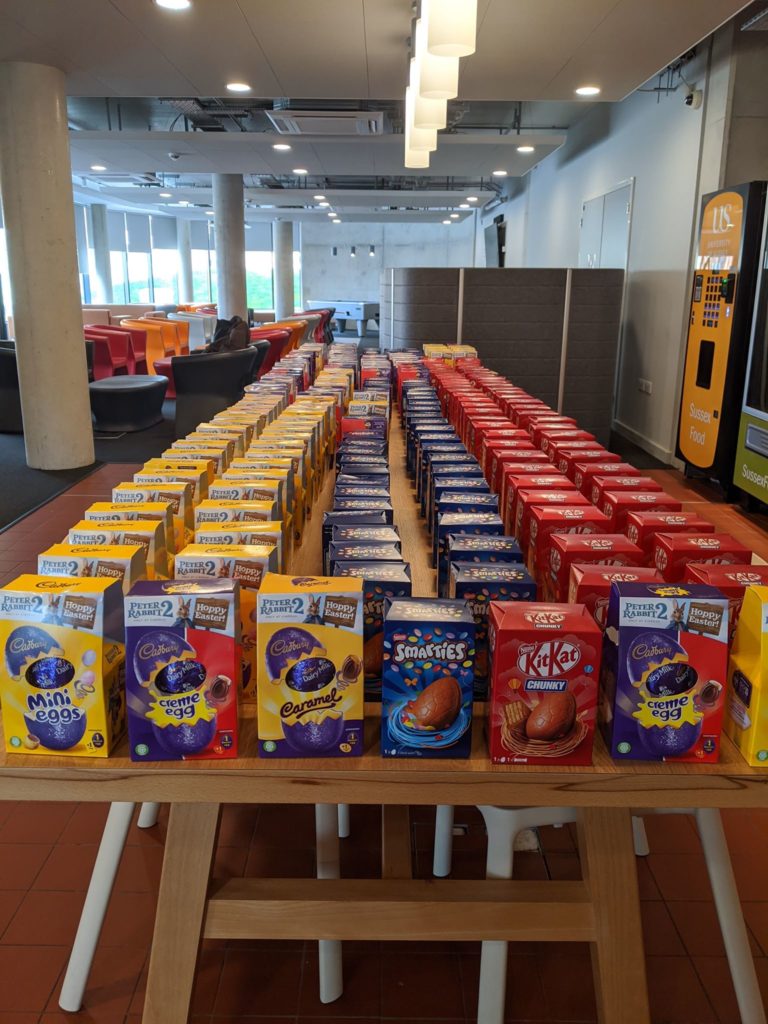 This comes after many students have been unable to return home during the Coronavirus pandemic, and the need for universities to look out for their students has never been higher.  Whether you celebrate Easter or not, make sure to stay safe and eat some chocolate – you deserve it!