I spent a day on campus eating nothing but leftovers
Saving the environment, your wallet and your belly
In the UK, 1.9 million tonnes of food is wasted by the food industry each year. What if there was a way to sell the food that restaurants, cafes, bakeries, and supermarkets throw away each year?
This is where Too Good to Go comes in. Too Good to Go is an app that sells leftover food to their users for a heavily discounted price. So far, globally, Too Good to Go has saved 33,776,964 meals from landfill, saving both the planet and people's wallets.
Students are known for being broke and not being the fussiest eaters, so I set myself the challenge of eating nothing but leftovers for an entire day.
On campus, the places currently on the app are, Eat Central, The Dhaba Cafe, ACCA Cafe, and Crocus Paella (from the Market in Falmer Square). Once you have bought your meal on the app you do have to wait until a certain pick up time, usually the end of their trading day. They then give you a box, sometimes its prepacked sometimes you can pick what you want.
Meal One: Crocus Paella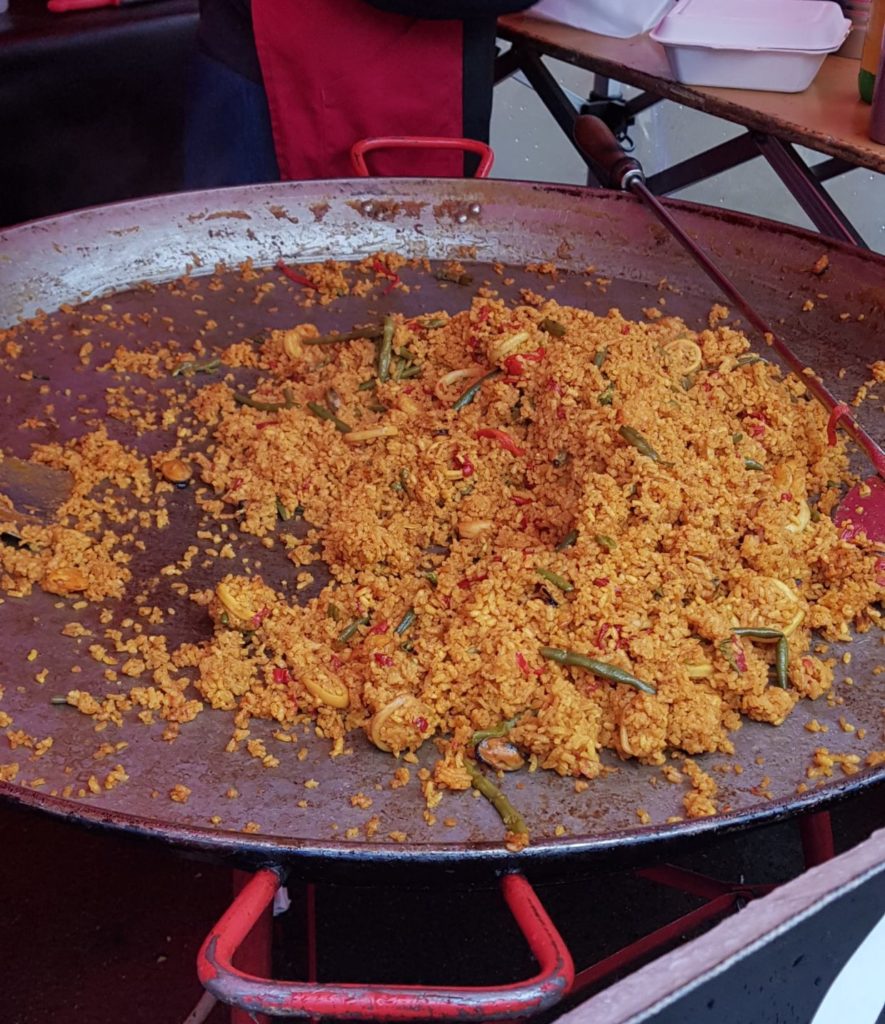 Price: £4 Rating: 4.5/5
The pickup time for this one was 2:30pm, just in time for a late lunch, and despite being the most expensive meal of the day we did get two boxes full to the brim of paella, more than enough for two big plates, which me and my friend both had. If we had brought full price for two servings of paella it would have cost £14, so a mega saving.
Upon arrival we joined the queue of 4 other people waiting to collect their boxes, and then we got to choose between fish or chicken, us both being vegetarian picked the chicken as it would be easier to pick out. In fact this box fed three people as we gave the chicken to my flatmate who enjoyed it with some noodles. Overall, these were very tasty and good value for money.
Meal Three: ACCA cafe
Price £2 Rating: 3/5
The pickup time was 3:30 so after having just had the paella we weren't hungry but we trekked to the ACCA to pick up the box. This time we couldn't pick what was in the box and were simply handed a meal. Not knowing what is inside your mystery box is quite exciting and part of the fun.
The boxes from the ACCA are entirely vegan and usually consist of some sort of salad. In our box we got fresh beetroot, cous-cous, some melon, edamame beans, some shaved something that we couldn't work out and some roasted vegetables. If you like salad, this is the box for you. The cous cous was nice, but having melon next to vegetables just felt wrong. But for £2, I can't complain.
Meal Three: Eat Central
Price: £2 Rating: 4/5
The last meal of the day and with a pickup time of 6:30pm it was perfect for dinner. Eat Central tend to have boxes on every day and they have both a veggie and meat option. If you arrive at the start of the pickup slot, you get first dibs on what you can get. The best thing about this box is you get to choose from whatever they haven't sold that day. We could pick from pasta, garlic bread, pizza, or curry.
We decided to mix two meals and got half a small pizza, two hash browns and some pasta, and it was all very nice. You could always see what the menu is online before you buy the box to see what you might potentially be able to get, obviously it depends on what they sold that day but it is a good way to guess what your meal might be.
Overall, I spent £8 for a full day of eating out. I also saved meals from being thrown away and ate some good healthy food, so it gets a thumbs up from me. Too Good to Go is available in 11 countries and there is options both on campus and loads in Brighton , so wherever you are, whatever your diet, there will be something for you.