'It's an assault on education': We spoke to Caroline Lucas at the Sussex lecturer strikes
'We are here to say loudly and clearly: no, we will not stand for that.'
Caroline Lucas, leader of The Green Party and MP for Brighton Pavilion, joined the University of Sussex picket line today on the first day of staff strikes.
Sussex lecturers have begun an eight day period of industrial action in protest against changes to their pension, pay and working conditions.
Speaking to The Sussex Tab, Lucas spoke of her disappointment at the strikes having to happen again: "It's such a shame that staff are having to strike yet again. One would have thought that they [Universities UK] would have taken some sort of action."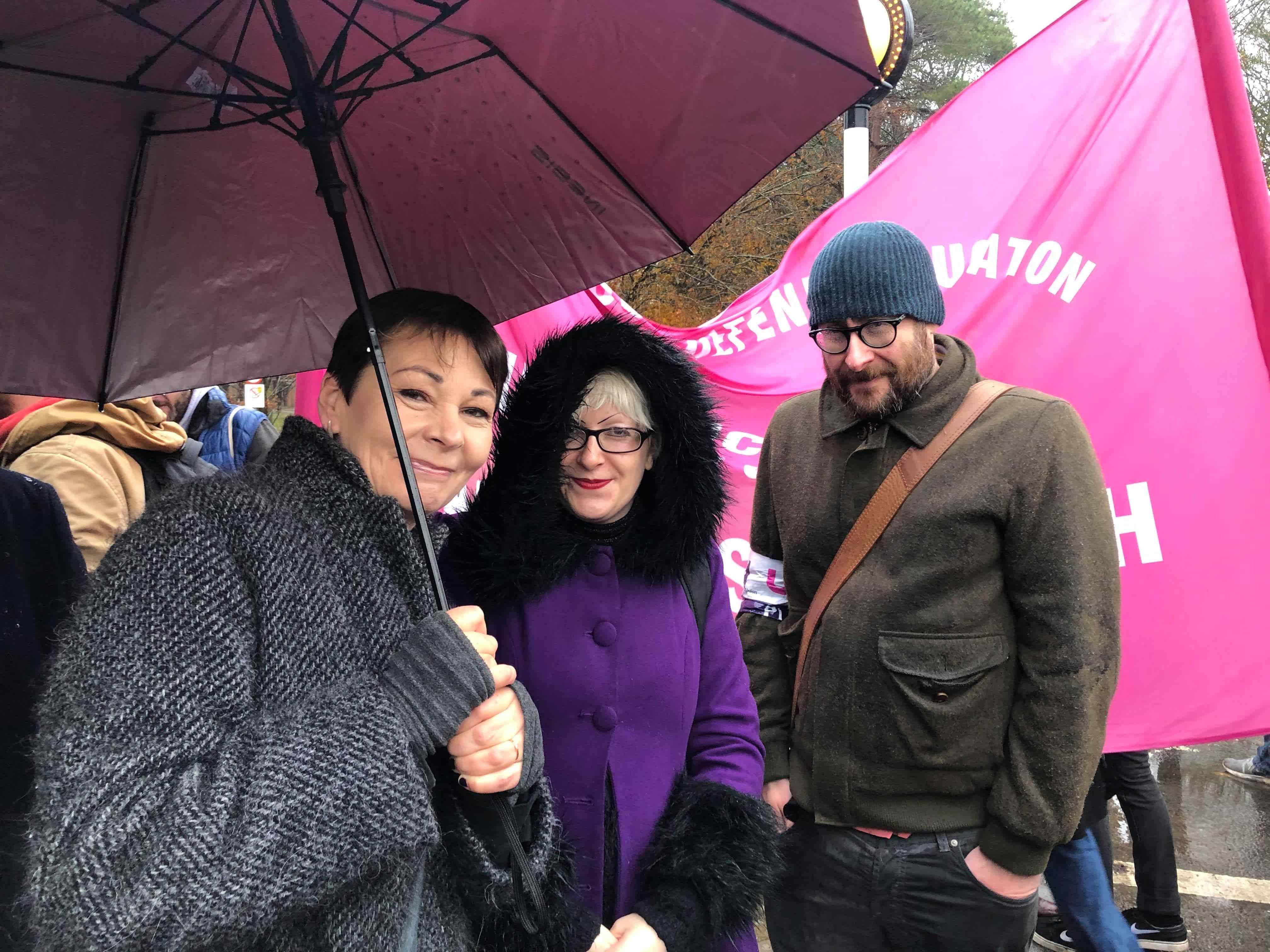 "I think Universities UK have let people down and it's fair to say lecturers should not be massively over-stressed through work loads, through poor pensions, and through poor pay."
Lucas went on to praise the dedication of staff and students on the picket line: "The strength of feeling on the picket line is extraordinary. People are absolutely steadfast in their belief that they have to get better conditions."
When asked about the affects strikes are having on current students, Lucas insisted: "Nobody wants to put students at a disadvantage but I've been really struck by how many students at Sussex are 100 per cent behind their lecturers.
"The key thing is that the action being taken today is being taken for future generations of students too and, in a sense, students are being asked to make a small sacrifice for a bigger goal and I think most students get that."
The MP also gave a speech to University of Sussex staff and students on the picket line in which she said: " We are witnessing an overall assault on the value of education and we are here to say loudly and clearly: no, we will not stand for that."
"We are with you. Stick to your guns and make sure Universities UK and the government come together and ensure we have a decent university sector going forward."