A love letter to: FOMO @ Revenge
Sorry mum, I'm a FOMOsexual
Let's face it, Fridays really don't really matter that much at University. So what better way to celebrate the start of your long weekend than at Brighton's infamous LGBT+ Club?
It's basically free!
Hands down the biggest draw to Revenge on a Thursday is the low cost of the night. Simply by popping your name on the Facebook wall and getting the drag artist on the door to stamp your hand, you can get in for a pound.
And the bargains don't stop there. Before midnight, vodka singles are literally one single pound. A couple quid here and a couple quid there, your bank account will barely notice a thing!
The DJs are sick
So as a gay club, you are probably expecting Revenge to play a LOT of Britney and Beyoncé. And you would be absolutely, 100 per cent correct, which is exactly why Revenge is so great.
The club doesn't limit itself to classic queer bops though. FOMO plays a big range of songs, so even your rugby lad housemate will have a cracking time! But hands down the best thing about the music at Revenge is the DJ request cards which make requesting Charli XCX simple as hell.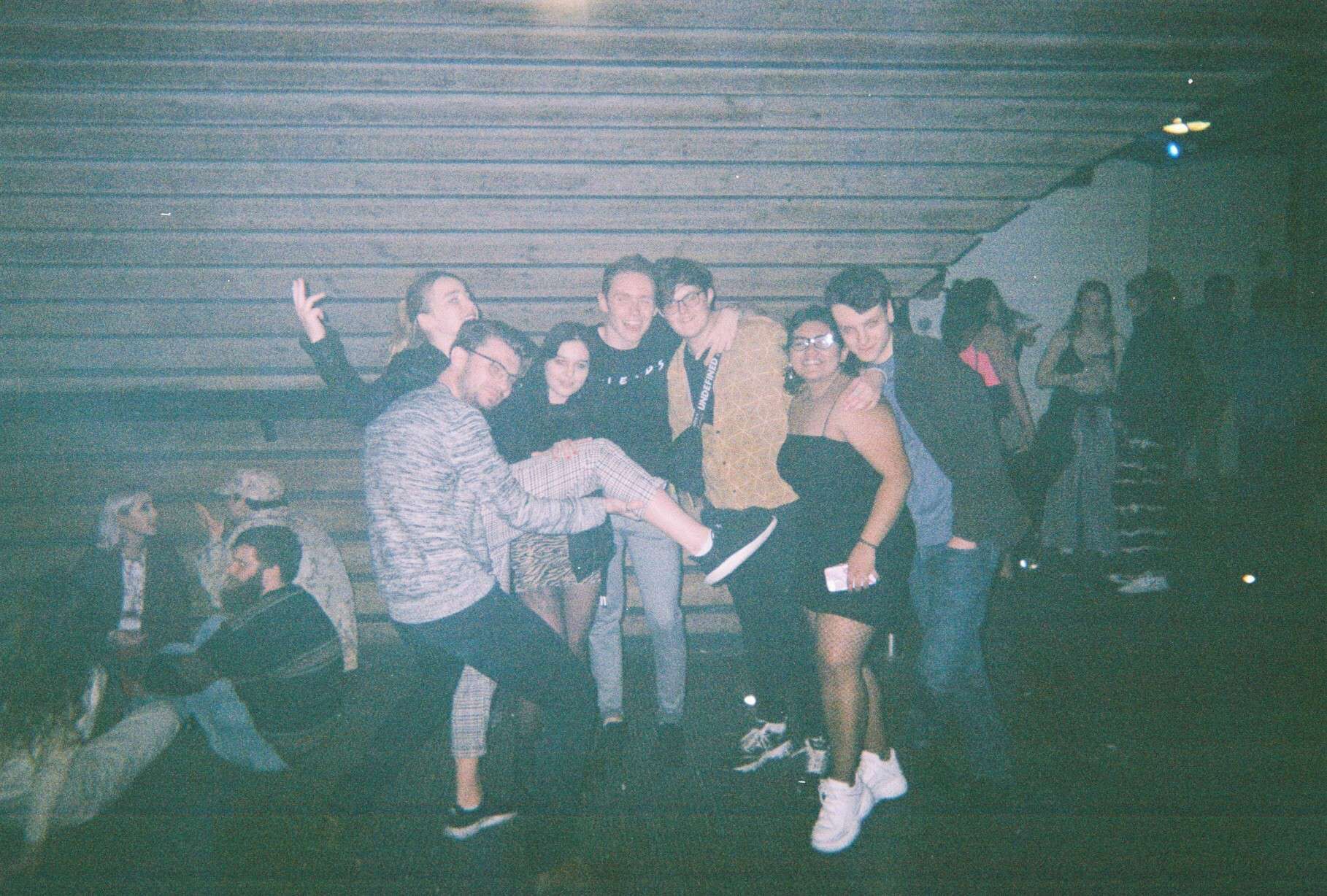 It's got multiple floors
Let's face it, only a brave few have ever ventured onto the second floor of Revenge. Gone are Ariana Grande and Vengaboys. Floor two hosts an edgier music vibe, full of remixes and club beats. And, it's got light up podiums so it's always worth a visit.
Glittery. Walls.
Yup. Revenge is THAT club. The holographic walls mean that every single snapchat story is backdropped by huge rainbows reflecting off the walls. Could you get anymore gay?
But that's not the only great feature that the interior of Revenge has on offer. The smoking area sits on top of the building, looking out over Brighton seafront. What better way to backdrop your 1am smoking area breakdown than with sea views?
And most importantly, the main floor of Revenge boasts not one, but two LED screens. You can truly live out your pop-star fantasy.
The staff
From the stunning drag artist selling shots on the door, to the lovely bouncer with the glittery ear piece, you won't find a nicer club staff than in Revenge. Even the lollipop man in the loo makes you feel at home.
FOMO, we love you. You are our home away from home, and the only place we could ever imagine spending our Thursday nights. You give us cheap booze and play us Beyoncé. And honestly, what more do you need on a night out?
Photo Credits: FOMO @ Revenge