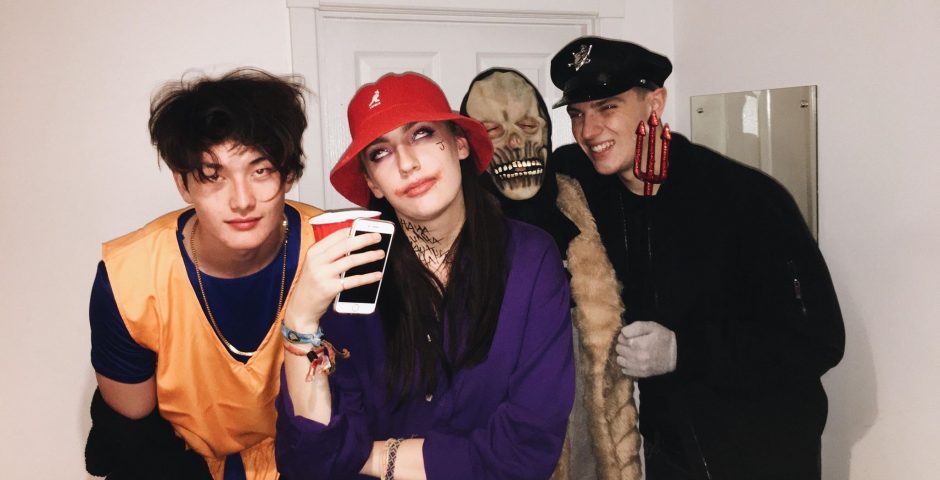 Everything that is happening in Brighton this Halloween
Apart from trying to frantically pull together a last minute costume the night before, deciding where you and your friends are going to in the Halloween spirit and get smashed (on a budget) is a tough choice. To make it easier for you, here is a list of the most exciting Brighton Halloween events, one to suit every type of party ghoul.
A Monster Ball
Date: 25th October, Place: Marlborough Pub & Theatre
To officially start off your week of spooky fun, the Marlborough is hosting 'The Marly Monster Ball'. From costume contests with a catwalk to sipping on Halloween cocktails whilst watching gory gigs, this notorious LGBTQ+ pub is for sure the place to start your week right. Make sure to show up with your friends in the most bewitching costumes and be ready to dance the night away alongside glamorous werewolves and vampires.
80s, 2000s and The Purge
Date: 26th October, Place: East Street Tap, CHALK & Walkabout
After a night of pub fun the ideal start to some late night frights is a classic 'That's Hot 00's Night' at the East Street Tap. This night is perfect because not only is it free entry, but you can dance to classics from Avril Lavigne to the Black Eyed Peas until witching hour. Make sure to show up in your most 2000s scariest outfit (take some tips from the red carpets in 2002!)
If 2000s music isn't your thing, CHALK has prepared for a horror rendition of their popular 80's nights, 'Let's Kill Halloween 80's Party'. You can jam out to Wham! dressed as your favourite Stranger Things character, what could be more wavy?
If you're looking for an event which will truly be more frightening then fun, check out 'The Purge – Survive the Night' at Walkabout. This night will feature live Purge actors, a fully decorated venue and Purge sirens to truly show you and your friends what a true horror night is all about.
Zombie Nightmare
Date: 27th & 28th October, Place: Churchill Square Brighton
The winners of the Best Zombie Experience 2019 was given to Churchill Square's yearly 'Zombie Nightmare'. A truly unique experience, as you get chased by zombies across the entire mall whilst trying your best to work as a team to survive the night. Though it's on the more expensive side of events, it is meant to be one of the best Halloween experiences the U.K has to offer.
Halloween…!
Date: 31st October, Place: High Sports Brighton, Duke of Yorks Picturehouse & PRZYM
With these options your entire day can be filled with exciting Halloween events, from rock climbing to clubbing. To start off your evening High Sports Brighton is hosting a 'Climbing Halloween Party' make sure to wear your costumes, as there will be prizes to win.
At the Duke's Picturehouse before your long night begins, you can go and watch 'The Rocky Horror Picture Show' and sing a long to the cult classic to get the night started right.
The Sussex Students Union is inviting you to 'The Seven Deadly Sins Ball' at PRZYM to grant you the scariest and most eventful Halloween night. There will be live actors, musical performances, face painting and four different levels of music to suit every ghouls dancing needs.