Everything happening in Brighton this April
Your ultimate guide to what egg-citing events are occurring this month
With exam season once again looming, April is the last chance to really enjoy university before social lives everywhere become practically non-existent. Aside from mountains of chocolate and Creme Eggs, here's what this month has to offer:
Easter Egg Hunt at East Slope Bar, Sunday 2nd April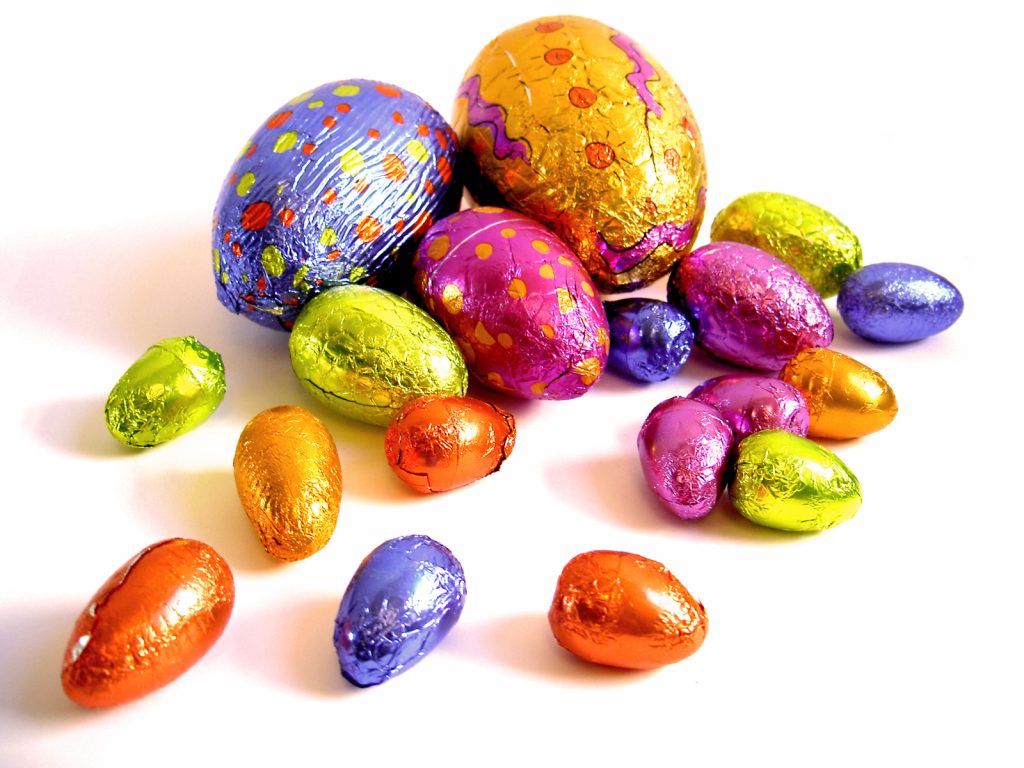 It's the last Sunday Funday before the Easter break and East Slope Bar is hosting an easter egg hunt. Unleash your inner child, indulge in lots of chocolate and take part in game rounds for the chance to win Easter-themed prizes.
Spring Market at the Level, Sunday 2nd April
This month sees the pilot of a new monthly Sunday market set to take place at the Level. Offering a variety of stalls showcasing local arts and crafts, food, and produce, this launch event is not one to miss.
Jäger Egg Hunt at Coalition, Tuesday 4th April
It's the last District event before Easter break and it will not disappoint. Specially marked Creme Eggs will be hidden all over Coalition. Simply find one, take it to the bar and claim your free Jägerbomb. It's the perfect Easter egg hunt for chocolate and alcohol lovers alike.
East Slope's 38th Birthday Bash, Friday 7th April
To celebrate turning 38, East Slope Bar is hosting one last party before the Easter break! Expect drink deals as well as the resident DJ playing the very best of funk and soul music.
Brighton Marathon, Sunday 9th April
Starting at Preston Park and finishing at Madeira Drive, the Brighton Marathon is once again winding its way through the streets. Whether you're taking part or know someone who is, head on down and join the crowd in roaring the runners over the finish line.
Easter special with Made in Chelsea's Mark Francis at Pryzm, Thursday 13th April
He's caused more of a love/hate divide than Marmite and Donald Trump combined. Yes, Made in Chelsea's very own Mark Francis will be hitting Brighton 's Pryzm to help start the Easter weekend in style.
IBIZA Foam Party at Pryzm, Sunday 16th April
Put down those packets of Mini Eggs and Malteaster bunnies, Easter Sunday can only mean one thing: A Pryzm Foam Party! Expect foam, banging tunes, foam, drink deals and even more foam.
Summer Jam at Shooshh, Sunday 16th April
Instead of chocolate eggs, this bank holiday Sunday the Easter bunny is bringing you a free day and night terrace party on Brighton's seafront! Shooshh is hosting the likes of Julio Bashmore, Ben Pearce and many other guests for a party that you won't want to miss.
Easter Special Trash Mondays at Coalition, Monday 17th April
Expect the usual Trash Monday night out but this time, bring a Cadbury's Creme Egg for free entry before 11:30pm!
Funfair at the Level, Thursday 27th April to the 7th May
A funfair will be taking over the Level bringing with it lots of wacky rides, game stands and food stalls.
P Money, Kahn & Neek and Sir Spyro at The Arch, Friday 28th April
Thanks to the combined powers of Freerange Brighton and Worried About Henry, P Money, Kahn & Neek and Sir Spyro will be hitting the The Arch on Brighton's seafront for an epic night. Tickets are expected to sell out fast so make sure to buy them in advance.
Nathan Dawe at Shooshh, Friday 28th April
Nathan Dawe, the UK's most sought after DJ, will be taking over Shooshh for one night you won't want to miss.
Foodies Festival at Hove Lawns, Saturday 29th April to 1st May
The UK's biggest food festival, Foodies Festival, is returning to Brighton Hove lawns this bank holiday weekend. With a selection of food stalls that will get your tastebuds tingling and talks from the likes of Candice Brown, this year's winner of the Great British Bake Off, this festival is set to be one delicious treat.
Friends Quiz at East Slope Bar, Sunday 30th April
With picture rounds and episode clips, get your mates together to put your knowledge of the American television sitcom to the test.
Paint Party at Pryzm, Sunday 30th April
With a bank holiday on the Monday, there's no excuse to miss this paint party at Pryzm. Picture the latest tunes, a dance floor covered in tonnes of paint and discounted drinks available all night. Prepare to get messy…