What is the most fashionable uni?
You can normally tell what uni someone goes to by what they're wearing. Manchester's known for it's laid-back style, Belfast for it's glammed-up aesthetic and UCL for it's sophisticated look – but which is the most fashionable?
We've spoken to people at different universities to sum up why theirs is the best dressed.
Liverpool
If there's one thing Liverpool's famous for, it's how glam everybody is. You can't pop to Wilkos for your toiletries without a full face of makeup, perfect hair and a carefully co-ordinated outfit. Venture into Liverpool ONE on a Saturday afternoon and you can't turn your head for velcro rollers, curling and volumizing the freshly washed hair while they shop for Saturday night's bodycon. Everywhere you look, Liverpool oozes glam. From the fake tan to the manicured nails and stilettos, there's no denying Liverpool knows what looks good and how to work it. Yes it may be basic, but so is LEVEL, so what you gonna do?
Bristol
Hi everyone. Just to make this absolutely clear and simple for you, this is a list of vintage clothing shops within walking distance of the University of Bristol (deep breath): Jemima Rose, Sobey's, Billie Jean Clothes, Lady K Loves, Loot Vintage, Uncle Sams American Vintage Clothing, Gimmie Shelter Vintage Boutique, Heartfelt Vintage, Fly Retro Vintage, Vin Rouge Vintage Clothes, Naff Clothing, The Clifton Vintage Boutique, Urban Fox. I'm going to stop there, but there are actually more vintage shops than that. What does all that mean? It means that in Bristol style is substance. Nothing is more important. Nothing shows that more than a city with more vintage shops than Starbucks.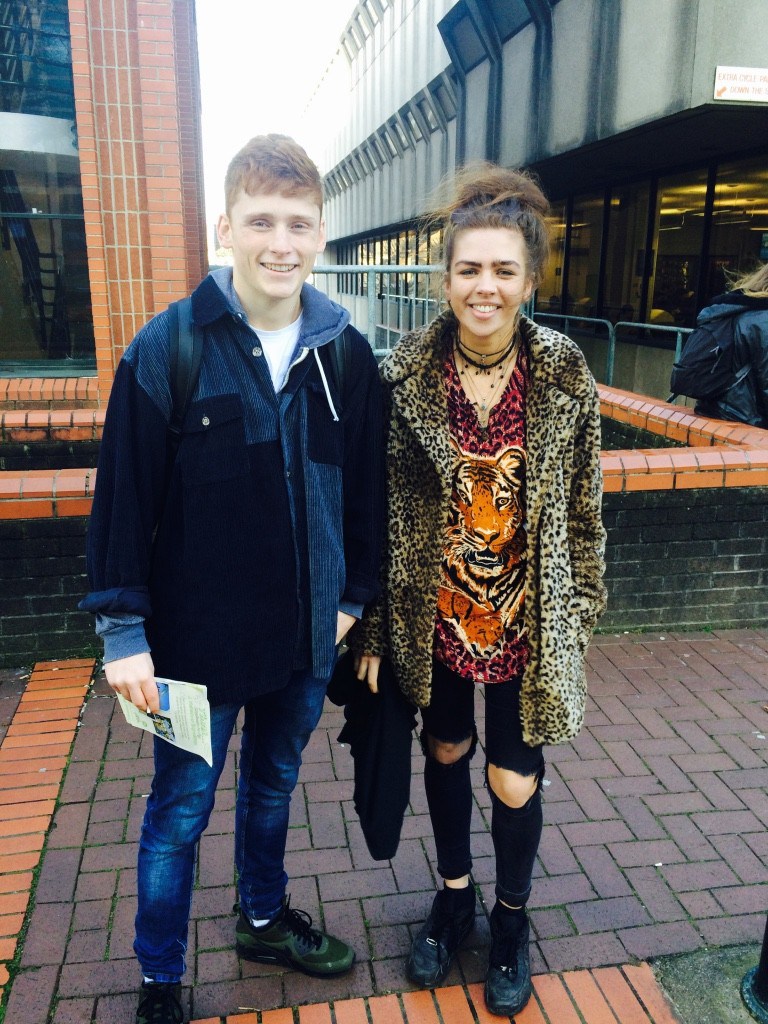 Manchester
Some people in Manchester are so fashionable they don't even want to be fashionable. It's all about the crafted art of looking effortless. Everything is over-sized – huge coats, big-ass vintage sweatshirts and baggy jeans. Dressing up for nights out isn't really a thing, whatever you wear to lectures is absolutely fine to keep on for a night at The Warehouse Project. There won't be a heel in sight, and there's nowhere you can't go in a pair of trainers. Oh, and we do fancy dress better than anyone. Whether it's at Pangaea, a Granville Road party or a night at Antwerp – our outfits look better than anything at Glastonbury. 
Exeter
Depending on your own socio-economic background, Exeter is either the fashion pinnacle or abyss. If you call Surrey home and love a good Monday Moz then your Mecca is in the South West of England, Hollister models make an annual pilgrimage. Similarly, Don't Walk, Boogie and other "trendy" nights also attract a crop of vibrantly patterned and loosely moraled disco fans. That being said, it's all a bit cliche. Burberry might send a scout down to a first's netball match, but they don't have plans to open an outlet there.
UCL
It wouldn't be the first uni which springs to mind when asked what the most fashionable uni is, but all that changes when you turn up to a Loop predrinks. Midis, co-ords, lace crop tops, nude heels, Mulberry clutches, long hair and fake eyelashes – the girls at UCL are on another level. They are, hands down, the best dressed students you will ever come across, and it'll be no surprise the boys are working All Saints by day, and suits by night. This isn't even a fair competition, we're out of this league.
Leeds
Leeds is the home of vintage wavey garms – nowhere can even come close in terms of pure edginess. Whether it's Best Vintage, Blue Rinse or simply the best a Headingley charity shop has to offer, Leeds guys and gals can sniff out a statement aviator jacket or fur coat quicker than a nose ring in a haystack. Their night out ensemble puts the "lit" in glitter, with a liberal helping of bindis, dip-dye and sci-fi-worthy costumes only acceptable in Canal Mills or outer space. If Brudenell Road feels a little soft underfoot, don't worry: the streets of Hyde Park are paved with Adidas and Ellesse.
Nottingham
Our colours are green and gold. Yours are probably pink or yellow or some other butt ugly colour. When we're not in stash, we're blending all that's good from your stereotypical unis around the UK. We've got Leeds' nose rings, Bristol's harem pants, Edinburgh's Canada Goose and Manchester's New Balances. We're peak fashion. We're not the sorry excuse for fashion that Durham is, where you just take your clothes off. And we're certainly not Warwick and their handy Next catalogue. Some might call it generic, we call it taking the best part of everyone else and making it better.
Edinburgh
It's easy to stereotype Edinburgh's fashion game as tweed and red trousers, but it has a lot more to offer than that. But it is bloody freezing for much of the year, so a lot of Edinburgh's look is limited to what you can do with a jacket and a pair of shoes. The obscenely expensive Canada Goose has become de rigeur for many richer students, while vintage powerhouses Armstrong's supply colourful and classic options for those who know how to make a statement piece not just a statement about how rich daddy is.
But Edinburgh's real strength lies in its balls. It's almost always ball and ceilidh season in Edinburgh – so you'll see a flurry of variety on the men, with kilts and tartan trews mixed about with vintage smoking jackets and sharp black ties. For the gals: sharp pantsuits, the traditional ball gowns, or something vintage are always about.
Cambridge
Books are beautiful accessories, and bikes turn bang average outfits – Converse, jeans and a big navy jumper – into elegant ensembles. Cambridge students learn this in their first week rocketing up King's Parade preparing for the turn round Trinity Hall and over to the UL, on the bike they got for their 18th.
Boys do a thoughtful, intellectual aesthetic that's an evolution of the indie look that all the boys you fancied in your teens used to wear. Except these boys are clever, so they're far more fanciable.
Girls are by turns ethereal (floaty dresses and skirts = English student) or trendy (high-waisted bleach-washed jeans and thick tread sandals = Politics, History), but always cosy (that nasty Siberian wind gets nippy without a cardigan). And college scarves are preppy in the way that brands at home and abroad have been trying to emulate for decades. Comes easily to Cambridge kids, who always look like they've walked off the set of a stylised film. And not Harry Potter – we don't wear gowns as often as anyone thinks.
Newcastle
Let's be honest with ourselves. Newcastle is filled to the rafters with "former rahs" who have a penchant for streetwear. Money plus all the free time in the world (those six hours a week that no one attends) can only lead to one thing: an on-point wardrobe. And no, Newcastle is not only home to the straight edge kids you'll see bopping around Digi, there is also a wealth of beautiful people (mostly girls) splayed along the diamond strip and Osborne road. Newcastle isn't as try hard as Manchester or Leeds. It tends not to take itself too seriously, and knows the time for an oversized jumper or for a dress and heels. Plus, the people are beautiful – have you seen our fittest freshers?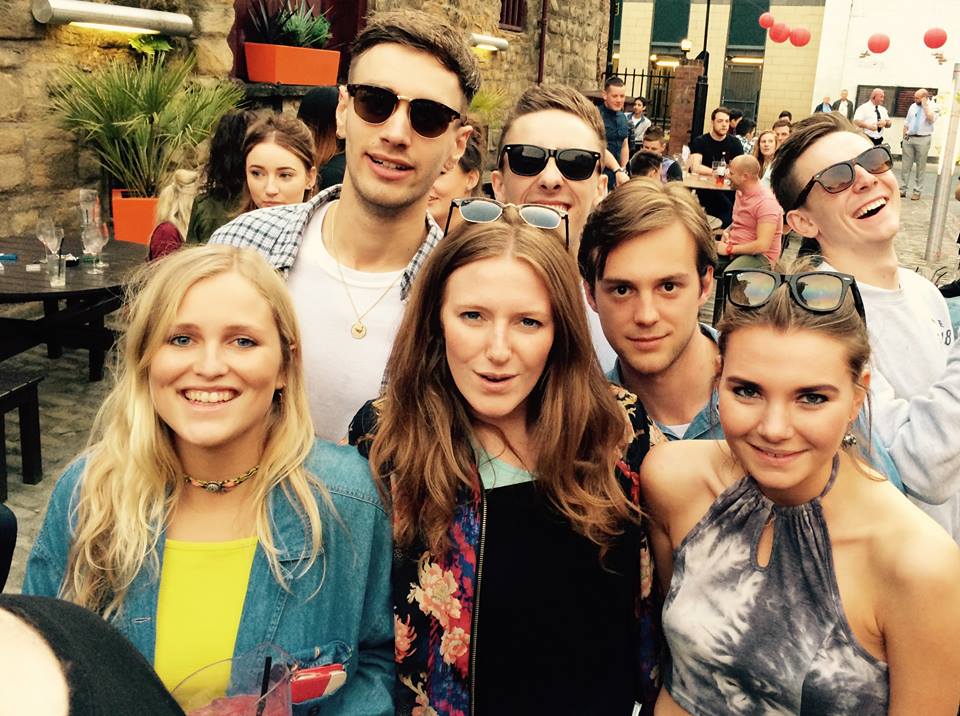 York
 York certainly isn't known for its style, but Anna Wintour came to their fashion show so that must be worth something, right? Our attire very much depends on the night. We're chameleons. We'll be wearing an oversized Adidas jumper in Phats on a Friday, but will put on something classier for their classic Sunday Revs photo in the vain hope of getting in Clubbers of the Week.
Durham
"Barbour jackets? Never heard of them mate."
This is of course a sentence which has never been uttered in Durham, as a prospective Durham student is issued one on the first day of freshers. The Barbour is central to any Durham outfit. Rain, shine, in the bath, making love, the Barbour shall be worn at all times, or face expulsion from the uni. The only exception to this rule is on a trip to cheapskates, where the Barbour maybe replaced with a vintage Adidas jacket bought at Secret Garden Party 2014.

Brookes
Unlike other unis – we don't try to look like anything we're not. So what if we want to wear our Jack Wills shirt to MNB? So what if lanyards are our main accessory? We look good. 
Cardiff
Fake tan? Check. Body con dress? Check. Hair extensions? Check. VIP in Glam? Check. 
King's
The KCL lookbook is as effortless as it is expensive: you can't be seen in just anything when the Strand is your catwalk. Even though you might rock a fierce heeled ensemble as you stare wistfully across the Thames, you hold a secret within you even darker than your all-black-everything outfit: at Walkabout on Wednesdays, you wear trainers. It's a magical place where Stan Smiths and Birkins can be seen together.
Manchester Met
Like the Manchester student but a little less grunge. The girls are more glam, not impartial to the occasional false lash or booty shorts with a beanie to tone it down. Labels and brands are more of a thing (Stussy, Supreme or Adidas) and the trainers will be cleaner. We're all about having fun, and our outfits to show that.
Sheffield
Still rocking that grebo look and still hanging out in a skatepark necking cheap cider during the holidays, West Street Live looks like it's been taken over by 2008. Sheffield still wear checkered shirts over t-shirts on nights out. Sheffield still wear beige slacks. Sheffield haven't heard of Supreme. Sheffield do what they want. 
Warwick
Ok so maybe it's not the first place that springs to mind, but Warwick style is classy but cool. A hard thing to pull off, yet we do it with ease. We all got A*'s in our exams, we all dress like an A-lister. Expect to see the big brands: Timberland, Canada Goose, Louis Vuitton – we've got the dollar and we'll make you holler. We don't just rely on big brands to carry us through though, we can be edgy too. Whether it's buying a new rainbow-print crop top for Smack or getting the glitter out for pre-drinks because it's "so Warwick". We're so fashionable that we don't even need our students to wear clothes in order to scream high fashion. Our uni had a naked rowing team before you. We set the fashion. You just follow it.
Norwich
Hardly fresh off the runway, but UEA students at least know what's in style and will stick to the tried-and-tested trends of the season. There's not much point making a fuss when you're only gong to the LCR and any remotely nice shoes will be ruined by the sticky state of Blue Bar floor by 1am. Beaten up old converse are every UEA student's best friend, usually partnered with a classic Jamie jean and crop-top combo, or a t-shirt and jeans for the guys. You didn't come to A-List to parade your newest Missguided bodycon number and lightly bop by the bar, you came here to get down in the upstairs' dance pit to whatever cringe bangers the DJ chose tonight, sloshing your VKs all over your best mate whilst singing along to "Oh UEA". You can't wear towering heels whilst doing that.
Northumbria
You won't catch us turning up to lectures in our high school leavers hoody. We like to look good on the move, you'll see us wearing the latest trends with our Adidas originals. Most of our student loan goes on Topshop clothes and ordering copious amounts of Asos and Missguided. If we are really feeling like splashing our cash you'll find us in Urban Outfitters idolising their new arrivals. Although our lads may be knowns for over wearing their Adidas training pants, not all of our guys are the same. You'll see Northumbria embracing each season's trends mixed with active wear. We don't stick to the book we make up our own rules; let's not forget we started that yellow Zara jacket trend.
Written by Bobby Palmer, Oli Dugmore, Catherine Reid, Tom Jenkin, Bella Eckert, Phoebe Luckhurst, Jack Cummings, Craig O'Callaghan, Will Lloyd, Callum McCulloch, Chanel Brown, Bobbie Edsor, Robin Brinkworth, Sophie Thomas.