Which uni is your uni?
Just when you hoped we'd stopped doing these
At The Tab, we like to tell you what your uni would be.
We've done it a lot of times: we've told you what Love Actually character you'd be, what Simpsons character you'd be, what Leo DiCaprio role, what Pokémon, what emoji. Christ, we even told you what tinny you'd be.
And you know what? We're not even done. We're going to keep on doing what we do best, even when we've completely run out of ideas.
On that note, have you ever wondered what uni your uni would be if it were a uni? We have.
Manchester – Leeds
Manchester is everything Leeds wishes it was: edgy and cool, but in an understated way. Whereas the people of Hyde Park are shouting about their new Air Maxes from the roofs of their terraced houses, the Fallowfield masses are content jamming out at Koh Tao and not actually going on about it. Manchester has the grunge appeal that Leeds only dreams of.
Bristol – UWE
As much as Bristol students like to position themselves as the original wavey garms wearers living in the home of dubstep, they're basically the poly pretenders to Manchester and Leeds when it comes to edginess.
Glasgow – St Andrews
You give off this effortless, laid back exterior, but in reality you live in the West End and go to a lot of balls. You're not even really Scottish, are you?
Durham – Oxford
Durham is the most Oxford of universities. You're going to be drowning in a sea of red chinos whichever uni you're at, so it doesn't matter if you're in the Bullingdon Club or the Union Society – they're pretty much the same. Rowing up the Wear or the Thames? Who knows! Both are long stretches of water with privileged people on them.
St Andrews – Warwick
Students turn up to St Andrews thinking they've arrived in a real haven of intellect, the true source of the graduate job Nile. Where you really are is Warwick, surrounded by posh people who simply weren't smart enough to get into Oxbridge.
York – Durham
You think of yourself as the uni bothering Oxbridge, the one in between the two, the third uni of the UK where the Oxbridge rejects come to have conversations in the JB Morrell which would be fitting of the Rad Cam. But let's be honest: Doxbridge is almost a thing, but no-one's saying Yoxbridge.
Leeds – Every single one
Literally everyone wants to go to Leeds because it's got the best bits of every other uni: Manchester's wardrobe, Newcastle's nightlife, Durham's merit and Bristol's taste for narcotics. May as well close all the others and move everyone to Hyde Park – there's plenty of nos to go round. 
Cardiff – Bristol
Splott Warehouse, CYNT, Bump n Grind – it's obvious Cardiff is trying to add a few more edges in the shape of its coolest neighbour. But no matter how many times you find yourself leaving Ladybird's basement as the sun comes up, you'll still head to Chippy Alley and get in a fight with a girl in a bodycon dress stained with fake tan.
Exeter – Surrey
There's so many people from the home counties in Exeter, it would make more sense to just tow it up to Guildford. It's the best of both worlds: Exeter students get to be closer to mummy's estate when they want to go on a shoot, and Devon locals get to live in world without fucking Exeter students. That's the dream.
Nottingham – York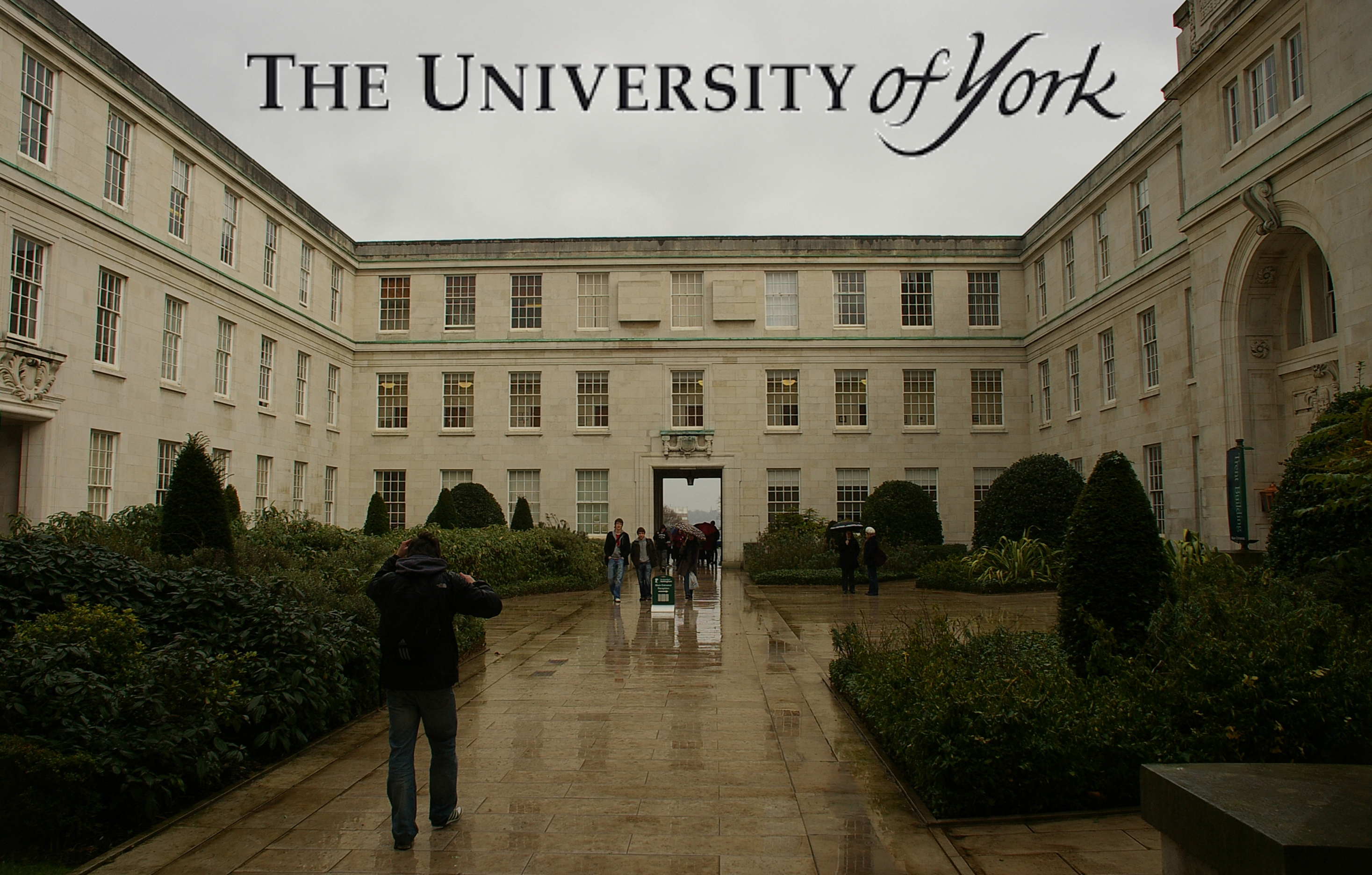 Like York's monotonous abscess in a string of otherwise fun Northern unis, Nottingham are by far the most boring of the Russell Group. Just admit it, you want to be more like Trent. 
Trent – Nottingham
Not only did Trent recently win The Tab's Best Poly and more generally Best Uni at The Tab's Oscars, it was also recently awarded the Queen's Anniversary Award for excellence. Casting aside its only inferior characteristic – the old-fashioned view that it is not as academic as Uni of – Trent is the real number one uni in Nottingham. Ocean Wednesdays are better than Ocean Fridays, and that's all that really matters when it comes down to it.
Royal Holloway – Sultan Zainal Abidin University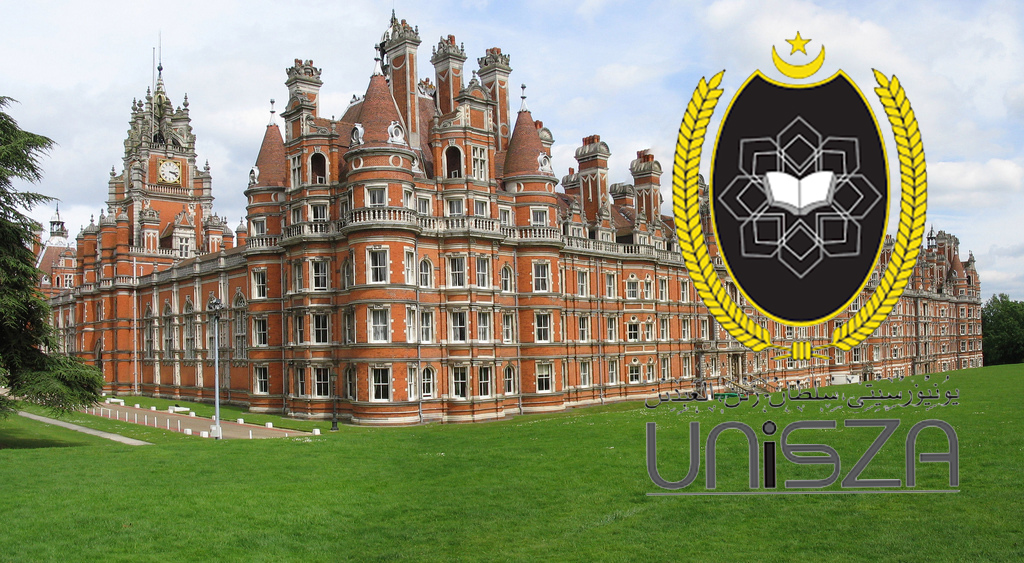 Where's that? London? Wales? North-Western Malaysia? Oh, it's in Slough.
King's – The Sorbonne in 1968
You're never seen without a Penguin Classics copy of Cocteau or Perec, and you like to think of yourself as a proper little activist. You don't know what you're protesting, but if there are people with placards walking down The Strand you'll gamely join in, rollup cig in one hand and artisanal coffee in the other. Sadly though, the closest you'll come to an actual quintessential youth rebellion is a losing tussle with the bouncers at Walkabout after you're caught drinking knockoff vodka squash from a water bottle in the queue.
Hull – Hell
It's a typo which has gone uncorrected for years.
Newcastle – Newcastle
Newcastle is obviously Newcastle, and "it is so, so cheap – have you heard trebles are a fiver?" Try to talk to any Newcastle kid about your uni and they will interject with how Newcastle is just more [enter thing you are discussing] than your uni. Fun, boozy, cheap, promiscuous, picturesque – you name it, they will back it. Newcastle is so self-obsessed and conceited that it couldn't possibly be anywhere else.
Brookes – Exeter
Oxford's funner, fitter little sister is a lot like Exeter. They're southern, wear chinos, shirts and tweed and are all immaculately good-looking. And it's not just the people, but the nightlife in Exeter and Oxford are on a similar level. Look at Mosaic Monday and MNB and tell us we're wrong.
Liverpool – QUB
Liverpool is practically a mini Ireland. Their Paddy's Day celebrations are probably bigger than anything going on in Ireland, just because there are so many Irish people. Seriously, there might even be more Irish people in Liverpool than there are in Ireland.
Birmingham – Lincoln
In the Midlands, and equally middle-of-the-road in terms of personality. Easily amused by the Vodbull mascot and The Stig, everyone at Birmingham is pretty average and boring, a bit like Lincoln.
Aston – Birmingham
We get your point – you're actually in Birmingham, and you're probably more of a laugh to bump into at Snobs. But it's not going to happen, no matter how many rants you go on every time someone says "Aston? Where's that?"
Sheffield – Leeds Beckett
You spend so much of your time pretending to be Leeds, but everyone knows you're just a shit version.
Bangalore Institute of Technology – Seoul National University
You both think you're the best technical college in Asia. Just fucking let it go. You're not as good as Tokyo and you never will be.
Lancaster – A top ten uni
Who are you kidding?
Written by Marc Mayo, Oli Dugmore, Craig O'Callaghan, Daisy Bernard, Cat Reid, Bobby Palmer, Bella Eckert, Ben Clarke, Lauren Raine and Cloe Fernandez-Barnes