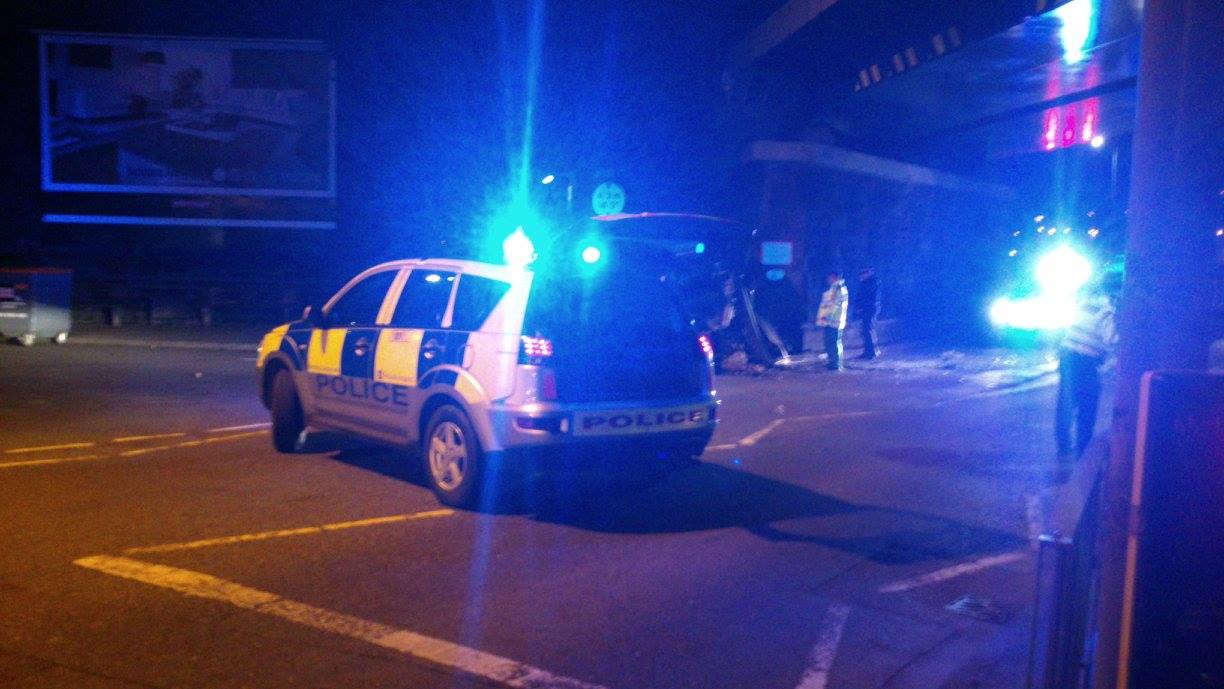 Man dies in devastating Causewayhead Road crash
Cause of crash still unknown
accident
causewayhead
crash
stirling
Last night's devastating car crash has resulted in one death.
It has been confirmed that a 25-year-old man died in the crash, despite early reports suggesting it was a girl who had been injured.
At approximately 00:25 last night the man's black Honda Civic rammed into the side of the bridge, directly outside John Foty's University accommodation. The road was closed for over four hours to allow an investigation to take place.
Whilst paramedics arrived on the scene almost instantly, the damage to the car was very severe.
An eyewitness tweeted: "the car crash on Causewayhead Road is one of the worst things I've ever seen… the car is vertical".
He added that the crash was "like a scene from a movie". The front of the car had caved in and the vehicle had overturned.
Police are urging anyone who witnessed the crash to get in touch. They are yet to make an official comment.