The St Andrews Tab is looking for new writers and we want you!
The best bit is you don't need any experience
| UPDATED
Looking to meet new people, create cool content, and be the first to know all the latest news in St Andrews? The St Andrews Tab is looking for new team members and we want you!
The St Andrews Tab is written by St A students, for St A students. We will be kicking off with a Zoom open meeting on Wednesday, 14th September at 4pm. You can join the meeting here or DM us on Instagram to find out more. 
Whether you are an aspiring journalist, hilarious writer, meme maker, content creator or TikTok fanatic, anyone and everyone is welcome to come along and meet our Assistant Editor from The Tab HQ. And the best bit is: you don't need any experience.
First of all, what actually is The Tab?
The Tab is a student news site across over 30 UK universities, with over 10 million monthly readers. Writing for The St Andrews Tab, we'll share your stories to our St Andrews Tab Facebook and Instagram pages where we have over 7,000 combined followers!
We're passionate about writing stories for students that they actually care about in a style they actually enjoy reading. There is no limit to the range of stories we cover, we post a bunch of fun features whilst always looking for the next big scoop.
If your stories absolutely slap, they'll get crossposted on all our Tab pages, exposing them to a much wider audience.
We're the first to break stories in St Andrews, covering important issues, we talk about mental health and hold the university and power to account.
Other St Andrews news we've covered includes compulsory consent classes, a Legionella outbreak in halls and reports of homophobia and racism.
We also do fun features, like all the wild uni traditions you didn't know about, round ups of relatable St A memes, and of course, our annual St Andrews' most eligible bachelor competition.
Why The Tab?
Why should you write for us? Modern news media is moving away from print, and writing for us means your stories will reach thousands of readers.
The St Andrews Tab is a great way to get involved in a range of opportunities. Absolutely no experience is needed – we'll train you up! There's no commitment, and you can write as much or as little as you want around your uni studies and deadlines.
The team works with an Assistant Editor who is a professional journalist based at The Tab HQ in London. They provide training in the basics of reporting, and quality advice on how to make your writing stand out that you won't get anywhere else; to help you develop as journalists and produce the best digital content you can.
My name is Phoebe Kowhai and I'll be your Assistant Editor, pop me an email to [email protected] if you have any questions at all about joining the St Andrews team or The Tab in general.
Tab alumni frequently go on to work for famous publications all over the world, including VICE, The Times, and Vogue. Former Tab student writers have go on to jobs at The Telegraph, The Sun, Daily Express, Spectator and Cosmopolitan.
If you're looking to get into media, look no further for great experience that leads to fantastic opportunities. Basically, if you want to get your work into the nationals and even go on to work for one, write for The St Andrews Tab.
Not looking for a career in media? Writing for The Tab offers experience and skills in a range of areas, no matter what you want to do.
How can I get involved?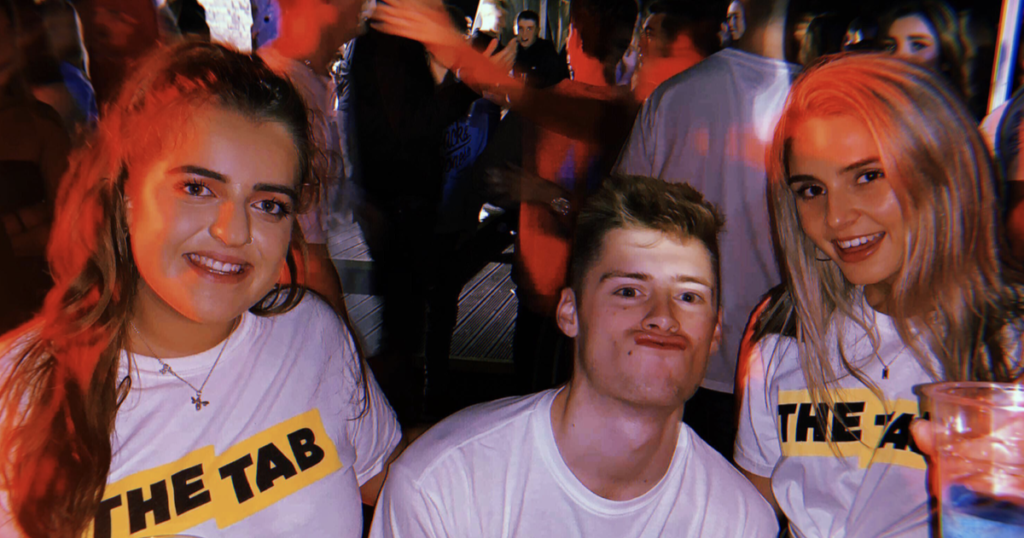 We are having an open meeting on Wednesday, 14th September at 4pm via Zoom. DM us on Instagram to find out more. You can also contact us through our Facebook page.
We're particularly encouraging students from minority backgrounds to sign up. If you feel like journalism isn't typically accessible for people from your background, please do get in touch via Facebook or Instagram.
No experience is needed and there isn't even an application process, just get drop us a message if you're interested and we'll get you writing. You'll have guidance from experienced editors to get you up and running, whether news, features, video or social media is your thing.
Follow The St Andrews Tab on Instagram and like us on Facebook  for all the latest St Andrews student news, memes, and guides.