Spooky! Halloween 2019: St Andrews' Best Dressed
Everything from Frozone to Fleagbag
Students at the University of St Andrews outdid themselves this year this spooky season. Boasting a wide range of costumes, students brought to life British comic heroine Fleabag, Harrison Ford's iconic Indiana Jones as well as classics like Catwoman and Spiderman. Here are some of the best costumes in town:
'Ugh, as if!'
Flora Thin (18, German and IR) and Adya Khosla (19, English and Social Anthropology) channelled cult classics Cher and Dionne from Clueless
Life imitating art
Callum Ewen (19, Medicine) incorporated his degree into his costume as a dead doctor
'With great power comes great responsibility'
Maham Haq (21, Psychology), Krittika Sekhon (19, Psychology) and Rosie Nguyen (22, Psychology)
Meow!
Beth McHugh (19, Medieval History and Archaeology), Hope Irvine (20, Marine Biology), Ella Ackroyd (20, Marine Biology) and Johan Laurie (19, Biology) gave us a rendition of Cats The Musical with their costumes
Roaring 20s
Emma Murray (19, Physics) offered a throwback to the 1920s with her Gatsby-inspired dress
Cheer Squad
Dan Ross (20, History and Russian), Jono Mizrahi (19, History and Spanish) and Ben Laws (20, Sustainable Development) channelled cheerleaders this year
'Hair is everything, Anthony!'
Tini Gabashvili (21, Psychology and Philosophy) emulated Britain's beloved comedic genius Fleabag, complete with a bleeding nose
Indiemma Jones
Emma Sarantopoulos (18, Ancient History and Archaeology) put her archaeology degree to the test as action star and archaeologist Indiana Jones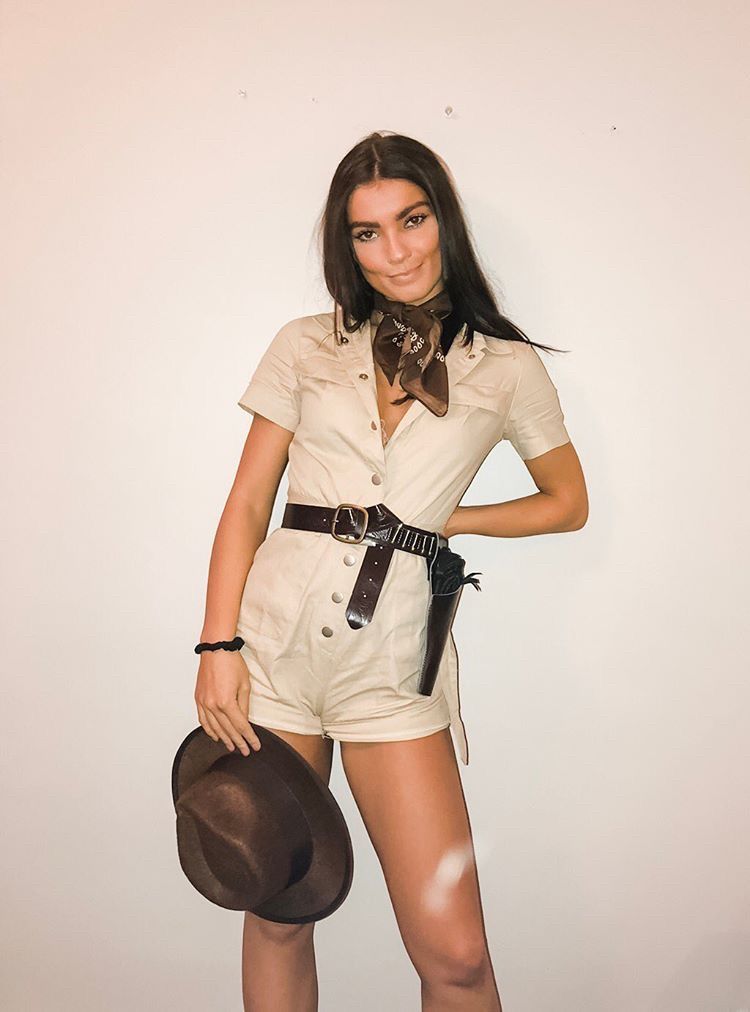 Frozone, Pacman and the Devil walk into a bar
Prince Chikoma (19, Computer Science), Matthew Ho (19, Management) and Anni Shah (19, Maths)
'You're under arrest!'
Alex Ciardullo (21, Management) and Chloe Lamb (20, Marine Biology)
Glow in the dark
Cheryl Ho (21, Medicine), Tala Musallam (21, Medicine) and Fadia BouDagher (21, Medicine) celebrated Tala's 21st Birthday with a very spooky party
Latex and braids
Alsa Narisky (20, Psychology) and Tia Rekso Sosrodjojo (21, Psychology) celebrated this year's Halloween at the Union which unfortunately prematurely shut down due to a fire alarm