Voluntourism: giving or taking?
The uncomfortable truth about volunteering overseas.
"I can't stop staring at her massive tits. Why doesn't she wear a bra?"
Eyes gleaming, my team leader, a young British volunteer, jokingly uttered this while we were drinking chai in a small, proudly decorated home. He was referring to a Tanzanian woman who stood a few metres away. This was met by a scattering of smirks from the men in the room, and a sharp intake of breath from the few women who understood English.
We had been living and working in a small mountain village in Southern Tanzania for six weeks. Funded by ICS (a subsidiary of the British Government and UK Aid) and led by an organisation known for running expeditions, the ten-week placement was marketed as a highly competitive charitable mission to bring health education and clean water to rural communities in East Africa.
I was 20, and had just finished my first year at university. Not long before, I had decided that I wanted to work in International Development and Diplomacy. With a keen interest in women's rights, a placement awarded by the British government seemed like the best way for me to make a difference somewhere, whilst simultaneously gaining experience in the charitable and not for profit sectors.
We were flown out, courtesy of the UK government; a mismatched group of fifty British young adults from an expansive range of backgrounds. Arriving in Dar Es Salaam, we were given a week of training on Tanzanian culture, basic Swahili and sustainable development goals. We all had our own motives for choosing to spend the summer volunteering. Many of us genuinely wanted to 'make a difference', and perhaps use the experience as a stepping stone to future careers. Some wished to broaden their horizons, wanting to experience something they would never have had the chance to. A couple had Tanzanian heritage, and desired to contribute to the country their parents and grandparents had moved from. Most of the volunteers were greatly underprepared for ten weeks in an unmapped place with no electricity and limited water. A surprising amount of them had packed hair straighteners and vanity cases filled with makeup. One had even brought a pair of heels.
I did expect my eyes to be opened, but I didn't expect them to be opened by those who I was volunteering with. Working within a team of people with different experiences and values was fundamentally important for this privately-educated young white woman from London.
After our week's orientation, we were split into groups of five and sent out on precarious journeys on old school buses across Tanzania. We were matched with Tanzanian volunteers from the cities; urban and educated, whose understanding of Tanzanian poverty was almost as imperfect as our own. The families in our village gave us our own rooms, which felt profoundly uncomfortable given that their homes were not large enough to begin with. In order to accommodate us, up to four siblings were put in the same bed. Their water source was at the bottom of a steep valley, reachable by an arduous twenty-minute walk. Our presence meant more trips for them to the valley, in order to sustain our drinking, washing and cooking needs. Of course, the families had been paid a substantial amount. But the idea that a ten-year-old girl, who should have been at school, was responsible for my satiation and cleanliness felt exploitative.
Originally, our purpose had been to build pipelines from the water source to the community, allowing for greater ease for the villagers to access clean water. We also ran lessons at the primary school about hygiene and sanitation. However, within a couple of weeks it became clear that we would not be able to help them in the way they had expected. A group of westerners had been sent under the premise of constructing a pipeline to the local water source, but we were far from equipped. The picture was utterly confusing; it had been claimed that the money originally raised by the villagers to provide materials had been seized by a local council.
The village leaders were, understandably, infuriated. Our arrival had given this small community hope of access to water; which meant potentially fewer water-borne diseases, and hours of walking every day could be swapped for more time at school and work. I remember sitting in a meeting, amidst shouting and insults in both English and Swahili. We were branded as tourists. It was then that I realised that what we had been doing was manipulative and unfair. We had been concentrating on our own personal growth, our relationships with each other in the team and ways of bolstering our CVs, all under the guise of doing 'good'. We were not professionals; not doctors, not trained aid workers nor teachers, nor engineers. I felt we had no right to be there.
Confronting this embarrassment, myself and others decided to focus on making a tangible difference. We started a Girls Group, which gave the one hundred teenage girls at the school a safe space to learn about puberty, menstruation, contraception and HIV/AIDS. We organised Sports Days and village fairs to start a dialogue surrounding the importance of hygiene and sanitation. I made sincere, life-long bonds with those who surrounded me, striving to instil in them that as girls they could flourish and succeed, in a community deeply rooted in patriarchal values.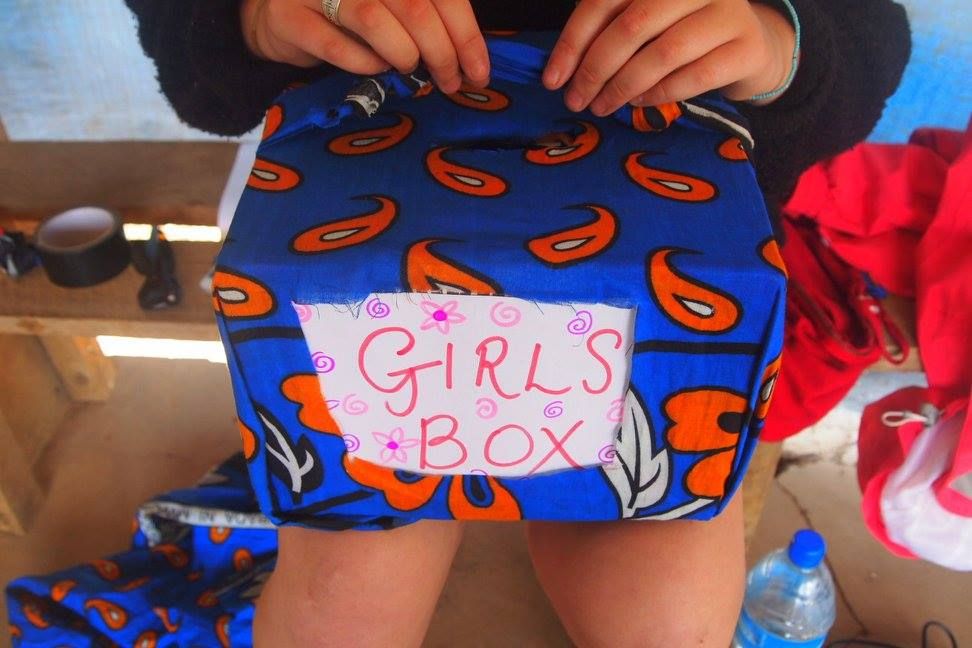 I was hospitalised for one night towards the end of the placement. The memory of being a white westerner in a tiny, underfunded clinic continues to remind me of my privilege. I was driven in the village's only car, owned by the headmaster, the organisation's insurance covering me. I was put on an IV drip, using properly sterilised needles provided by the organisation. I was told it could have been cholera, more likely a nasty stomach virus. Illnesses that the villagers were living with, and often die of. I had attended the funerals of two children during my expedition. Their deaths, I'm sure, could have been prevented if they too had access to a car to get them to the hospital, and if they too had been treated with clean needles and expensive medicine.
What I gained most from my summer of volunteering in eastern Africa was introspection. My personal growth. My newfound experience that I could proudly place on my CV; evidence of my commitment at a young age, something to impress future employers at the UN, NGO's and embassies I am now beginning to apply to.
Before I left, some of us spoke to the director of the organisation's mission about the horrendous comment made by our team leader. I don't know whether this information was acted upon. I hope it was.
Running parallel to all of the good intentions, all of the funding and goodwill that genuinely exists in the sector of 'voluntourism', is the risk of a deeply unsettling by-product. Photographs posted on Instagram of 'white saviours' surrounded by African children fortify the discriminative cliché of the poverty-stricken global south. The exploitation of vulnerable sub-Saharan children for commercial gain and the volunteer's personal growth has been proven to have left many children with attachment disorders, kept in poor conditions in order to attract more 'voluntourists'.
Naive young westerners, believing that they're 'doing good', might simply be reinforcing colonial stereotypes.