REVIEW: CATWALK 2018
From laminated red bucket hats, charity shop looks that would not look out of place in Macklemore's thrift shop, to pieces that conjured up images of a reimagined Midsummer's night dream, CATWALK had it all.
This year's theme Paradigm, aimed to blend the old with the new, aiming to channel a "sense of disruption and a move away from the patterns of the norm". Whilst also perhaps ambitiously aiming to "illustrate the change in social and political awareness overtaking the youth of today". It cannot be denied that CATWALK achieved its aim of bridging the gap between the old and the new, such as traditionally cut silk looking pajamas with bright tropical print- need I say more? Although the psychedelic print puffers and dresses that appeared to be made from old stately home curtains, did not scream of social and political change to the untrained eye, it was clear that CATWALK endeavored to stick within its theme.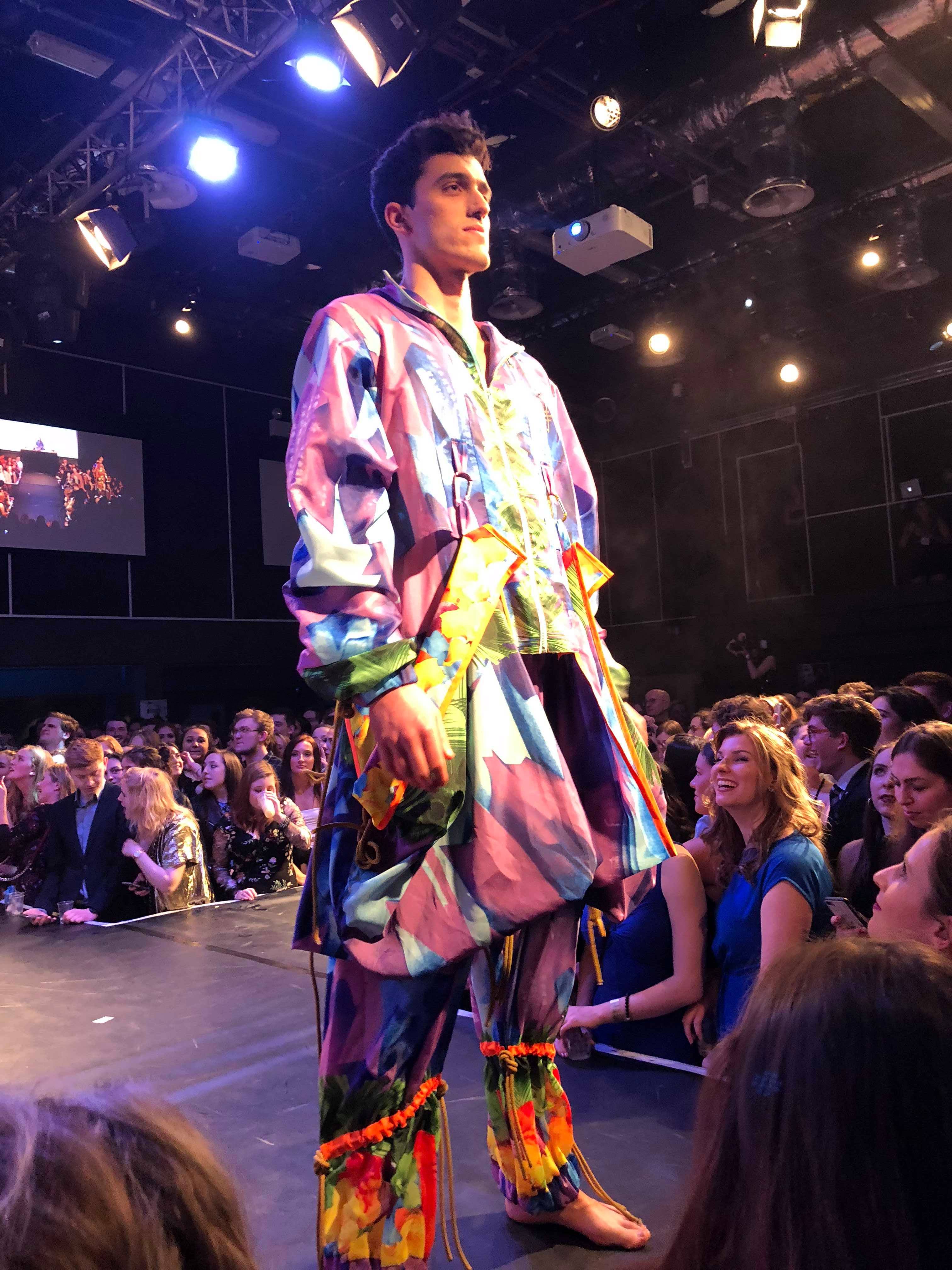 CATWALK certainly worked hard to make the old, new. Assembling outfits from charity shops around town to create looks that were admittedly vaguely uninspired and with a faint whiff of your grandmothers 1970s M&S phase. However, this was in keeping with its commitment to RAG and CATWALK proceeded to donate all the money raised to the university's nominated charities: Families First, The Scottish Refugee Council and Save the Children. Something that makes it stand out further from the many, many fashions shows that grace the bubble.
The real stars of the shows were the models, in direct contrast with the "professional", aloof models as seen at other shows, CATWALK models were obviously enjoying themselves, dancing and smiling on stage pretty much throughout. This gave, what one starry eyed fresher deemed, "a chill and inclusive vibe" to the event. The crowd itself though swallowed by the size of 601, swelled with excitement as the models paraded on the catwalk, each huddle of groupies trying to out cheer the other as their mates came on.
All in all, if you have never been to a university fashion show, want a night with minimum pomp and circumstance, and an all-round good time, head on over to CATWALK. Take it from a green fresher -you will be guaranteed to be pleasantly surprised.