St Andrews lecturer has given students a template encouraging them to complain to the Principle in solidarity with the strikes
The Head of Teaching for Geography gave students an email template to complain to the Principle
The Head of Teaching for Geography and Sustainable Development, Matt Sothern, has given out a letter to students in a geography lecture which outlines the reasons for his own stance on the UCU strike.
Additionally, he has attached a template (which other departments are also sending to their students) which can be used to protest to the Principle Sally Mapstone. He wrote that "industrial action is a last resort" and that "no member of staff likes to disrupt the work of their students". He has also invited students to come to his office hours with any concerns.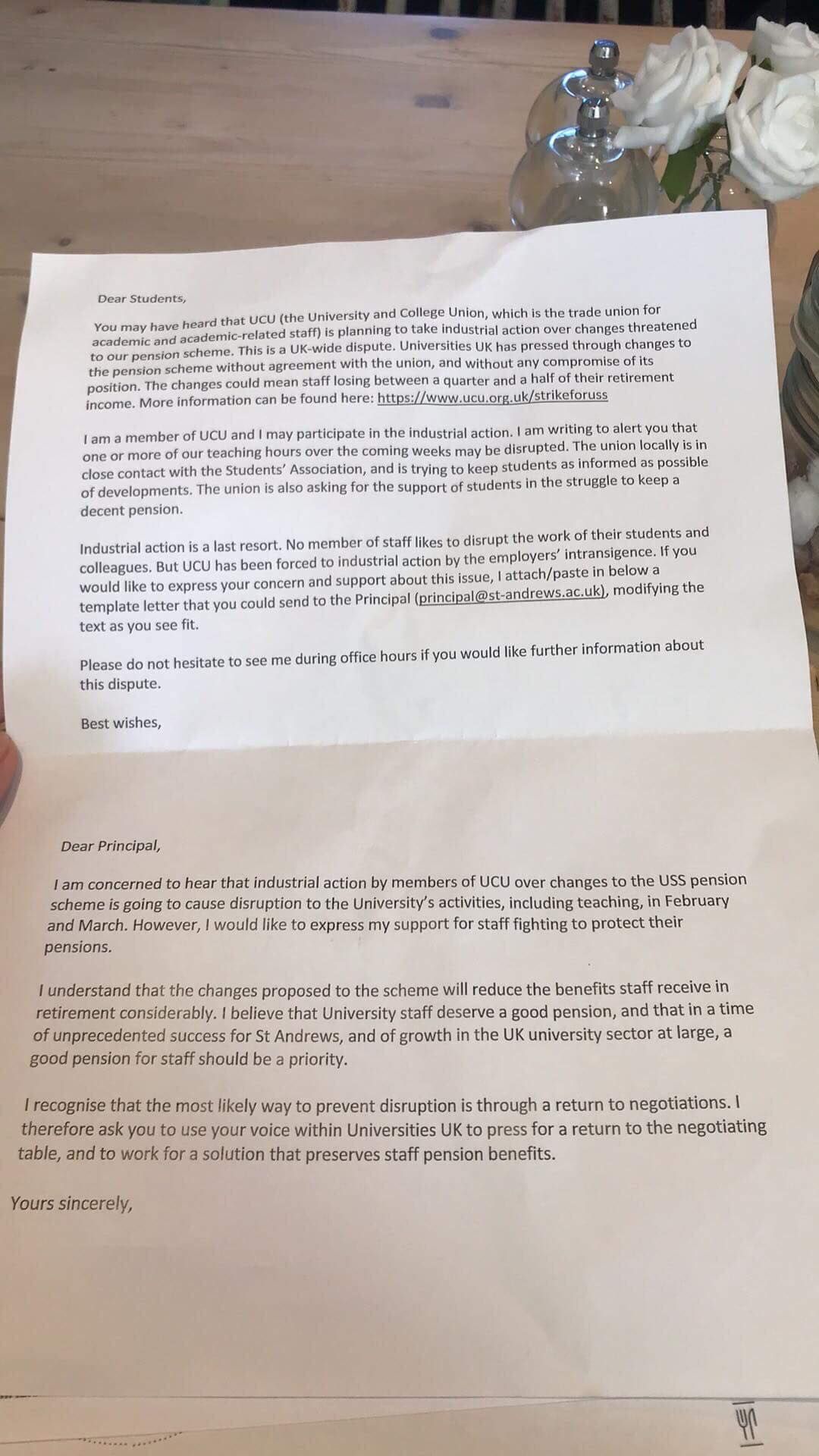 This comes as the first public move of a lecturer to invite students to stand with the striking lecturers. Whilst it is by no means obligatory, a number of students have taken the suggestions of Mr Sothern and have written to the Principle regarding the imminent strikes.
A second-year student sent a scathing email to the Principle, which criticised the lack of information, "It was not until a friend explained to me that it is usual for those striking not to share that they are striking in order to cause the most disruption." The student has also offered their presence in meeting the Dr Mapstone, "so that we can respect each others['] views instead of agonising over them."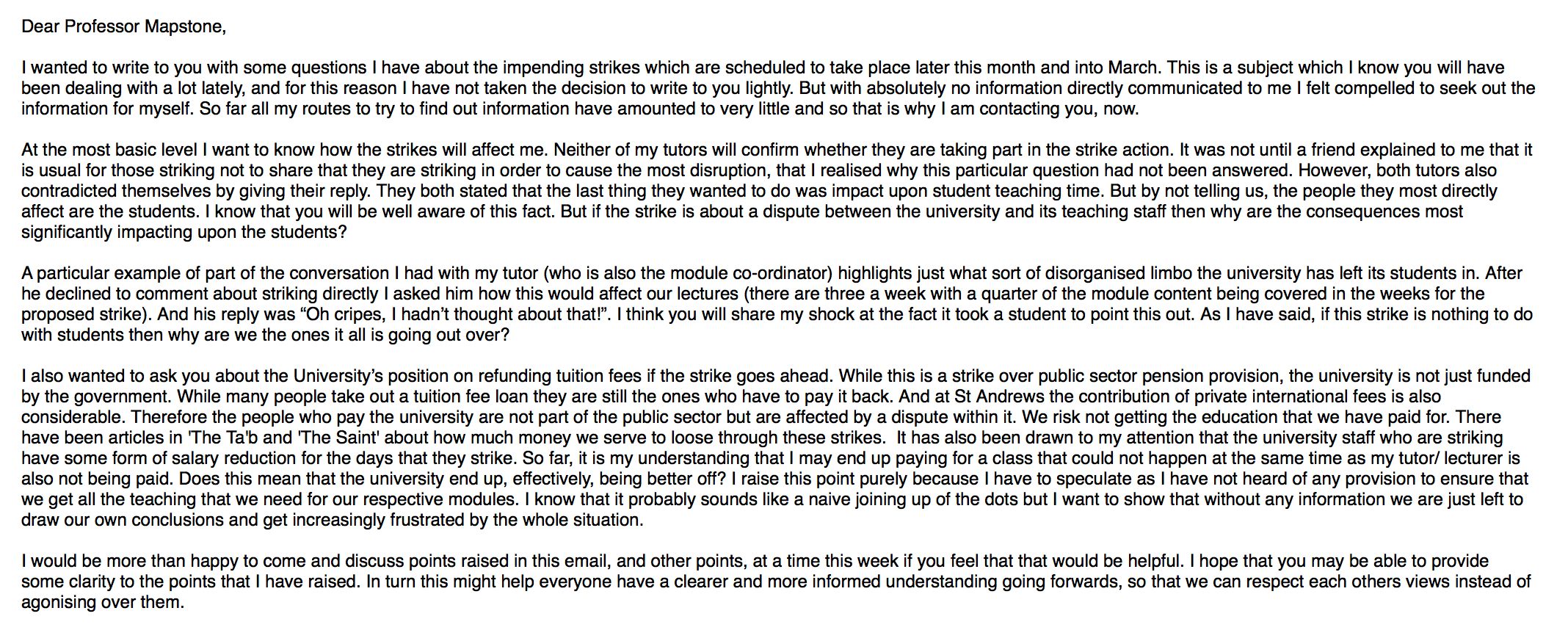 It is understood that there is currently one response being sent from the Principle's email inbox – regarding her understanding of the frustration the students are feeling, but with very little following information. The only confirmed information is that there will be 14, non-consecutive days of strikes, with no information given on who, when and what will be missed.