What people who've done a year abroad wished they'd brought with them
'Basic knowledge of Scottish slang. Saying 'pants' is weird here. '
Andrew, Fifth Year, St Andrews, Russian and Modern History
A diary (the one-line ones) because it's hard to remember everything you do. A travel card, to actually make getting money out easy. A photo album, to show people you meet when you're on your non-abroad life (and want to talk about it a lot!). A couple of English books is a must, you'll spend so much time with your adopted language that a bit of English will go down well.
Sarah, Fourth Year, Western University, International Relations
A journal. It can be tedious but it's worth it. You can doodle scenery in the margins of the pages without feeling judged (not everyone can be Picasso). Journaling is a nice way to remember your time abroad and look back on when it's over. Sure you'll have the pictures forever but memories can fade and change over time; keep a journal to remind yourself of how you felt in the moment.
A 'Must-Do' List is worth it. Going abroad is an exciting time for anyone. You'll start googling places to go and things to do in your spare time. However, you probably will never get around to writing it down anywhere. Having a list of places you really want to travel to or events you don't want to miss can help remind you of them when you're scrambling around for ideas.
Pictures from home may be cheesy, but it makes your room feel like home. Decorating my dorm room was a must-do for me because I wanted to make the space feel lived in. Be it on your desk or taped onto your walls, adding personal touches to your room makes all the difference.
A duffle bag is great for travelling when abroad. With their extra pockets and flexible fabric, duffle bags truly are a traveler's best friend. They fold up neatly in your closet when you don't need them and can be used for anywhere from hiking across an island to heading off on a weekend away to the city.
Well, actually I wish I'd brought less stuff . You'll most likely end up bringing more than you need. Try to pack as light as you can. Of course, don't spare on items you really want to bring but just be cognisant of the fact that weighing your luggage is a battle in and of itself (especially when you need to rearrange things in order to align with weight regulations). If you can buy it in the country you're going to, try to do that instead of hauling it overseas.
Alex, St Andrews, Fourth Year, French and Spanish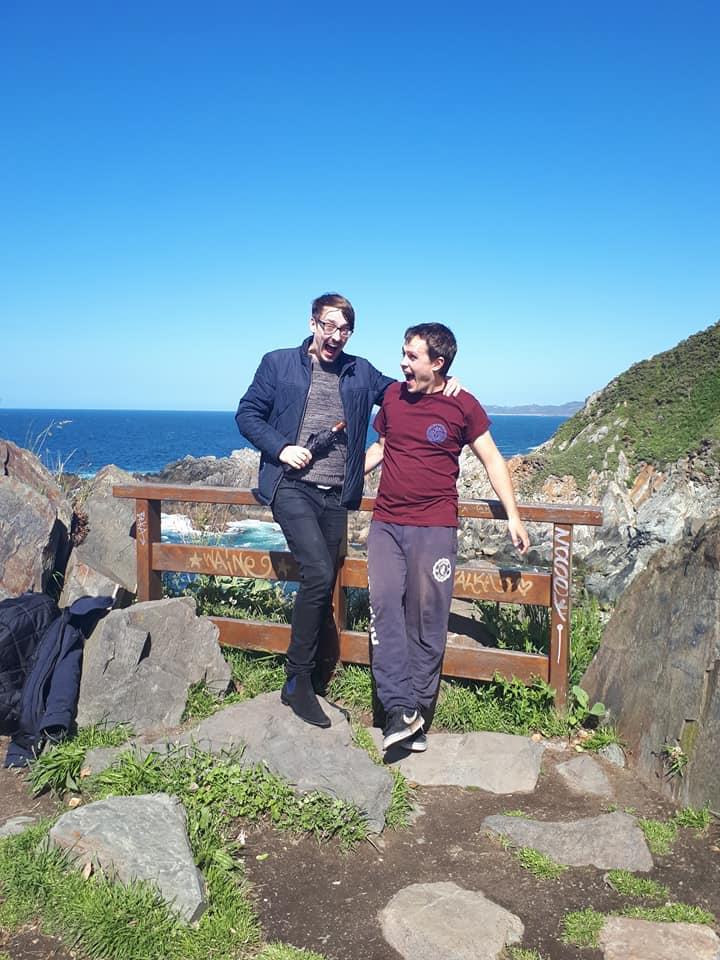 I'd honestly recommend you taking as little as possible. When you go abroad for a year, you go to experience something different, the culture and in my case the language. If you take your whole life with you, you'll find yourself spending far too much time indoors, and not immersing yourself in your new surroundings. Anything you need, you'll be able to pick up cheaply over there, most countries have sites like amazon where you get get stuff delivered cheaply to your door. Also, it'll be a pain to get everything back at the end of the year!
Lisa, Stockholm University, Third Year, Social Anthropology
I wish I had brought my favourite brands of makeup products, leave in conditioner and shampoo and stuff from back home. It is SO hard when you don't know half of the brands in the stores and you don't know which ones you will like and so on. I ended up buying quite a few products that I didn't like at all.
I also wish I had brought a warmer winter jacket. Coming from Sweden, I though the cold would be less bad, but there is so much more moisture in the air, and it is so much windier than back home. So even though it is technically warmer, the cold still gets to you.
Paige, Boston College, Fourth Year, Journalism
Maybe not something I had bought, but I wish I'd just rented a car and driven around the Highlands. I feel like the group mentality of being abroad is sometimes crushing, and being alone and going on adventures is totally ok!
Elizabeth, William and Mary, Fourth Year, International Relations
Basic knowledge of Scottish slang. Saying 'pants' is weird here.
Laurie, St Andrews, Fourth Year, French
I wish I'd bought plug adapters, I spent the year with just one (too long). Bring more money than you think you'll need, suncream, sunglasses, and a stock of your favourite foods. My favourites were Bourneville chocolate and birds custard powder, not something you would find abroad. Bring enough clothes that you can easily go two weeks without doing laundry. Finally, and most importantly, copies of documents. You never know when you'll need them!