Label Fashion Show launch party shows a fresh take on an old tradition
It's an inclusive celebration of creativity and individuality
Fashion in St Andrews is much more than the red chinos, wellies, and Barbour jackets that we are so well known for.
Come Spring time, students don well-planned ensembles and take to the fashion shows that attract national press for their size, professionalism, and charitable causes.
This year, students will be graced with a new show, one that prides itself on diversity. With a fresh, new focus on the role of gender, mental health, sexuality and disabilities, both physical and mental, Label Fashion Show is challenging the stereotypical norms of beauty and opening the floor (or runway) to a celebration of creativity and individuality.
I found myself at the Adamson Bar just after the event began, owing to the promise of free cupcakes and great cocktails. A mere ten minutes into the party, there was a steady flow of people joining the committee at a rare night out, with free entry and goodie bags that offered more than most nights out in the Bubble.
Fueled by positive energy and hoping to share their goals, committee members could be seen around the room discussing Label Fashion with the wide variety of attendees. Raffle prizes, themed cocktails, and great music made for a fantastic evening that set the stage for what is sure to be an innovative take on the classic fashion show.
Utilising fashion as a means of conveying the culture, experiences, and individuality of students, Label can already be seen as a fresh new take on an old tradition in this town.
Taking inspiration from fellow students and feminists to fashion icons and world leaders, Label will be using the show to create something that all St Andrews residents can share in, learn from and be a part of.
Rather than hosting private events for the elite few or charging exorbitant fees just for a spot close to the catwalk, Label has already set a tone of inclusiveness, asking guests to "come as you are."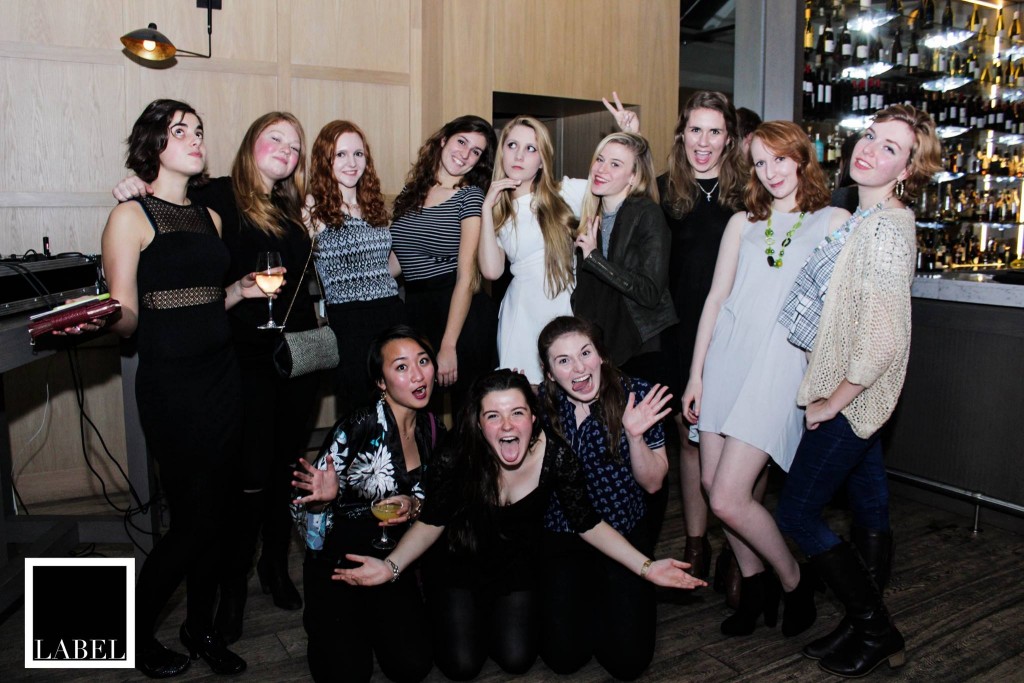 If this is any hint, the show itself will bring a nice change of atmosphere from the overly posh reputation that plagues St Andrews.
As Coco Chanel once said: "Fashion has to do with ideas, the way we live, what is happening." Well in this modern age, it's definitely time to stop and think about what we view as fashion. Styles are constantly changing, and Label is showcasing this evolution in the fashion industry by moving away from the accepted norms and challenging the impossible standards of beauty we have set for ourselves.
As the committee stated: fashion shows matter because they bring people together, showcase the unique and can educate about identities.
Photography by Lorelei Pfeffer