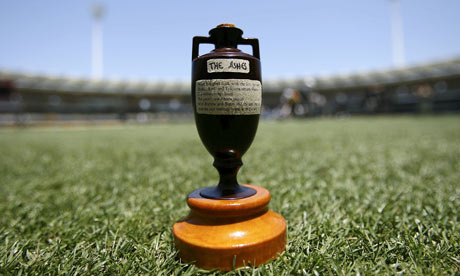 Ashes to Ashes: Stokes the fire of English cricket
Can Ben Stokes be better than Freddie Flintoff?
It seems fitting now that when Durham romped to victory in the most modern of first class games, a day/night 4 day game in Abu Dhabi between the MCC and the County Championship holders using a pink ball, Ben Stokes scored fifty on his first class debut, marking the beginning of the career of a very modern cricketer.
It has been difficult to find any positives as an English supporter rewiring his body clock to watch the Ashes in Australia this winter. Not since 2006 have the touring party endured such a battering at the hands of a ruthless and talented Australia side, giving no quarter with bat or ball.
However, on the very day that England lost the Ashes for the first time since that dreadful tour in 06-07, on a pitch that resembled areas of the Simpson Desert where England had spent their warm-up for the Perth game, Ben Stokes, in only his second game, became the first Englishman of the tour to score a Test hundred. He did so in the most difficult of circumstances, as the Australians smelt English blood on the sand.
Were you to meet Stokes in the street, all 6 foot 3 of him, you wouldn't be surprised if he were to tell you that he was a back row forward, or combative centre back, or even that he was born in the North East; in fact, he is none of those things. Born in Christchurch, New Zealand, he moved to England at the age of 12, to Cockermouth in Cumbria (no jokes in the comments section please, as this is actually my hometown too – Ed), and progressed through the England and Durham ranks swiftly.
Stokes is entirely a modern Test cricketer, both in appearance and in style of cricket. While his tattoos are self-evident, his ability had not been so at an international level until he was given his Test cap at Adelaide, as England sought a third seamer who could bat to allow the selection of a second spinner.
On the county circuit, Stokes' reputation has grown exponentially ever since he burst onto the scene at the age of 19 with an unbeaten 150 off just 113 balls in the CB40 competition against Warwickshire. He quickly became a stalwart of the highly successful Durham side in forms of the game. Tipping almost 90mph on the speedgun, there are few Englishmen in the domestic game that can rival him for pace, and his ball-striking abilities are more than just a bonus. He is a fast bowler who can genuinely bat. Where have we seen that before?
The comparisons to Andrew Flintoff, whom England have as yet been unable to replace, are inevitable, but inaccurate. Flintoff's ability as an impact player was legendary, but no-one could imagine him playing the innings Stokes played to reach his maiden ton, not scrambling about at point after a long spell.
Stokes' athletic ability and lithe figure mean that he could in fact be so much more than Flintoff, whose larger frame contributed to a long-standing knee injury. Add to that the mental courage he showed to take on Mitchell Johnson mano-a-mano on Test debut, and the humility of saying that he'd trade in his hundred for the Test victory, it is fair to say that many expect Stokes to be a mainstay of the England side for many years to come. If he is, although he may be the first of this kind, he certainly won't be the last. The multi-talented cricketer is coming, and he's got bright orange hair.