All the places you can 'Eat Out to Help Out' in Soton
Just Trago, Revs and 7Bone at scandalous prices
As we all well know, students are pretty good at trying to get as much as they can for their money. Moreover, we're pretty good at spending money on eating and drinking.
What better way to combine those talents than the newly unveiled Government program of 'eat out to help out'?
Whilst the program could've been given a far better name (just sounds a bit cheesy, doesn't it?), the idea that customers will be eligible for 50 per cent off their meal Monday to Wednesday, of up to £10 per person at participating restaurants, is pretty lit.
We spoke to your Southampton favourites who are participating in the program:
Trago Lounge
I am happy to confirm that Trago will be taking part in the eat out to help out scheme and my bank account is exceedingly happy. I am convinced most of their business during the week is solely thanks to students, especially hungover students…
Stacked pancakes for £3.50? Lounge breakfast for £4.00? Tapas for £2 per dish? Hmmm…
Revolution (Revs)
Whilst most of us hit Revs for the bevs (sorry I could't help myself), the chain are also taking part in the new program and offers the perfect opportunity to try some of their food at some stunning prices.
Avo brunch for £3.50? Twenty chicken wings for £7.00? Oh go on then.
Brewhouse and Kitchen 
Again, like with Revs, most of you have probably been to Brewhouse between lectures for a cheeky afternoon pint (it is conveniently close to Avenue Campus).
However, I have heard they do some pretty good food, as well as craft beers. If you're looking for something a little fancy but keeping that pub food vibe, Brewhouse is a score. I'm very keen on some of their starters, let alone mains.
XOXO
The food at XOXO looks insane. I can't actually count how many times I've seen them tagged in aesthetically pleasing Insta stories. It would seem Bedford Place really does have all the dreamy brunch venues.
7Bone
Here we have a Portswood classic. Not only is it conveniently close to pretty much everyone (unless you weirdly live in the city like a Solent student), it really is great and they have vegan options! Their dirty fries really hit the spot and are kind to your bank account at £2.22, burgers are a very respectable £4.10.
Dancing Man Brewery
The Dancing Man Brewery, located in the city centre, is a pub that has gained significant hype and I can see why. It is definitely a little fancier than the others on this list and you will definitely get your money's worth. Simply by looking at the menu, I'm desperate to go. Titling their menu 'delightful delicacies', it might be somewhat smaller in choice but everything is sourced locally and sounds delish.
La Baronia
If you don't fancy making your way to Revs in Bedford Place or the city centre for The Dancing Man Brewery, Portswood's favourite Mexican restaurant La Baronia will also be taking part in the scheme!
I have personally eaten here and wow wow wow. I will just say now, don't wear jeans – the burritos are not forgiving on the bloat. At around £6-£7, you can't go wrong with a trusty burrito.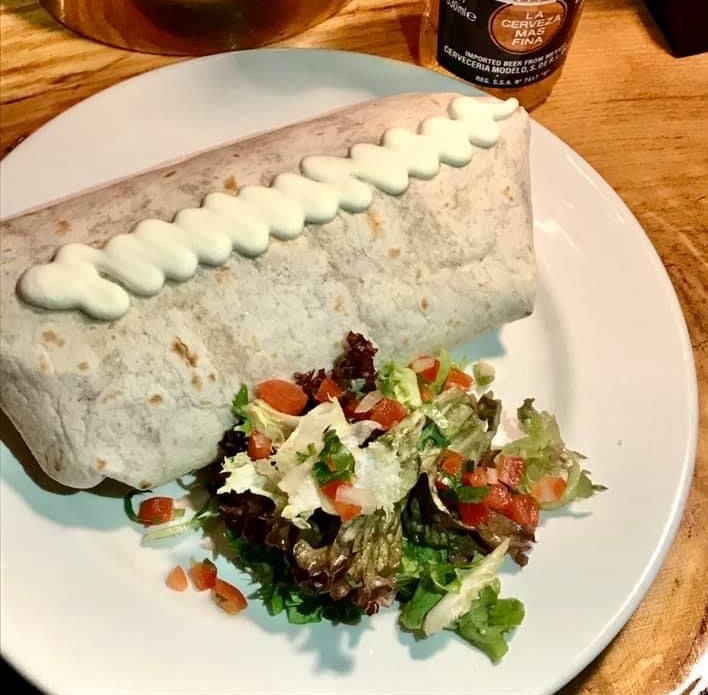 Sprinkles
To diversify the options a little, you've also got Sprinkles. Don't fancy brunch? Got that evening craving? Sprinkles is on it and they're very, very conveniently on Portswood high street. Catch me making my way down there in my pyjamas.
Bills 
Usually, I'm only treated to Bills if I'm out with the parents. Whilst the food is lush, it is pretty spenny. Good news poor students! Bills will be taking part in the 50 per cent fiasco too. Located outside West Quay near the Showcase cinema, it's in a pretty nice location to take advantage of the recent nice weather.
Franco Manca 
Last but not least on the list is Franco Manca. The pizza here is divine and I am very pleased to say you can get yourself a pizza for just £3.40 if you're opting for a margherita.
Sadly, I have no news about Nandos joining the program…  Anyway, get thrifting people!
Related articles recommended by this writer:
• Nando's, Greggs and KFC: All the best price cuts across your favourite restaurants
• The McDonald's Eat Out To Help Out menu prices have been revealed and wow