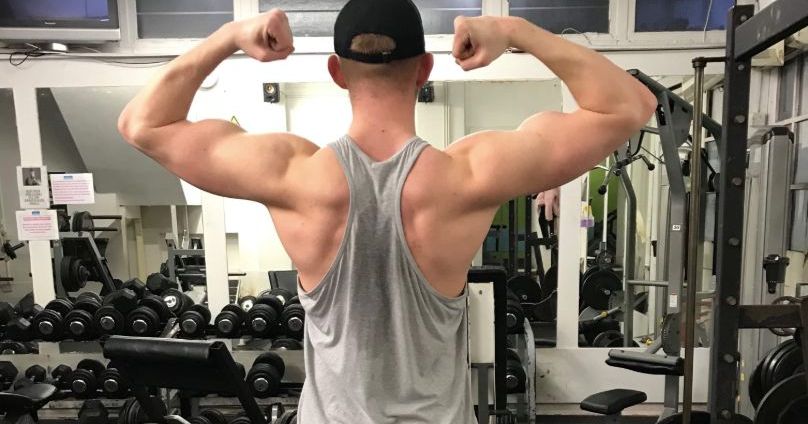 Every Soton student you need to avoid on Tinder this semester
Pray you don't accidentally match with a Mayflower fuckboy
It's that time of year again. As the winter months draw ever closer, the vacancy spots to cuff a sweet one for those cosy-nights-in are well and truly open.
Whether you're looking for a wedding, three babies and a dog, or just a bit of fun for the evening – Tinder is the perfect place to browse Soton's finest singles.
It's not all fun and games, however. Tinder is also guaranteed to throw some absolute specimens your way.
From vomit-inducing bios to cringe-worthy selfies, here's a list of all the students to avoid on Tinder this semester.
Bio: Gym and football. Followed by any manner of meaningless cliché ranging from "on the grind" to "stay balling".
Although his vintage fleece might make him look semi-desirable on the outside, expect a meaty underlayer of poor chat, misogyny and a mostly pretend affinity for drum and bass. Don't let the pictures of his cute dog lure you in.
Overall, you'll receive diabolical conversation and an even worse level of long-term commitment. Honestly, just avoid.
The Switch bitch
Bio: Swipe right if you think you can handle me #ToriesOut.
Flares, bucket hats and images of her off her rocker will be the tell-tell signs of this girl. She's definitely privately educated but spends all of Daddy's money at the vintage kilo sale.
Although funny and very cool on a night out, you better be into animal welfare and socialism or you'll have nothing in common. Great in the bedroom but don't be surprised if you wake up handcuffed to her bed.
The wannabe indie girl
Bio: Forever wish I was born in the sixties.
This girl will present you with a modest selection of close-up selfies and almost certainly wear glasses. The conversation will immediately leap to her asking "who are your favourite bands?" as an all too familiar segway into her telling you about her love for Radiohead. As you get to know her, however, you'll find out she almost exclusively listens to The 1975.
The desperate local
Bio: Hit me up for good vibes and good sex.
This boy will be dressed in West Quay's finest Superdry sale items on a day-to-day. Or he'll rock up looking like he's pulled something from The Hobbit's winter catalogue. He's on Tinder due to an abysmal pulling record on nights out.
If you're into engineering or Star Wars, then this may be the guy for you. Otherwise he will be nervous, boring and profusely sweaty on a first date. You'll go on a couple of dates with this guy and end up in a relationship not knowing how or why you got there. Very nice bloke, just odd.
Bio: "I love Chinese takeaways, handsome men and getting drunk, lol." Followed by more emojis than you ever thought existed.
Her profile will consist of at least eight generic, pre-night out pictures. Expect absolutely no chat in the messages, she's too busy over-analysing, but she will probably be fairly fun if you make it to a first date.
May be good in the short term, but will definitely get off with someone else from AU football at Ocies Wednesday before anything gets too serious.
The rugby lad
Bio: cliché shit chat up line. Anything from "are you religious? Cause you're the answer to all my prayers" to "are you cake? Because I want a piece of that".
Polo shirts and sports tops are the key identifiers for these boys. Whilst the burly firefighter look may be your thing, don't let a decent build fool you. The messages will be direct and straight to the point, attempting to get into your pants in the shortest time possible. You might shag him once but then bump into him every Wednesday night for eternity.
He probably drinks more piss than pints on his socials, and will endeavour to tell you about it at any given opportunity. Ideal for a no-strings-attached hook-up, but will be reluctant to see any girl twice.
The Solent girl
Bio: "Student studying in Southampton"- using the term "studying" very loosely and deliberately omitting the fact they're at Solent.
If they have fashion, TV production or any other made up course in their bio, then they're definitely a Solent student. Although often stigmatised, will be friendly, down to earth and probably decent looking.
Conversationally, however, you'll want to stay away from difficult concepts such as politics, current affairs and counting. What they lack in GCSE's they'll more than make up for in spirit. Got to make sure they're worth the bus fare, however.
The Navy boy
Bio: "Just passing through Soton".
Will be tall and good looking. He'll either be only interested in a temporary arrangement, or a wifey to come home to – there's no in between.
He'll also be used to following orders, so you can make him come to you and kick him out when you're bored of him. Expect missionary sex and even less exciting conversation. Ideal for a one-off night of fun.