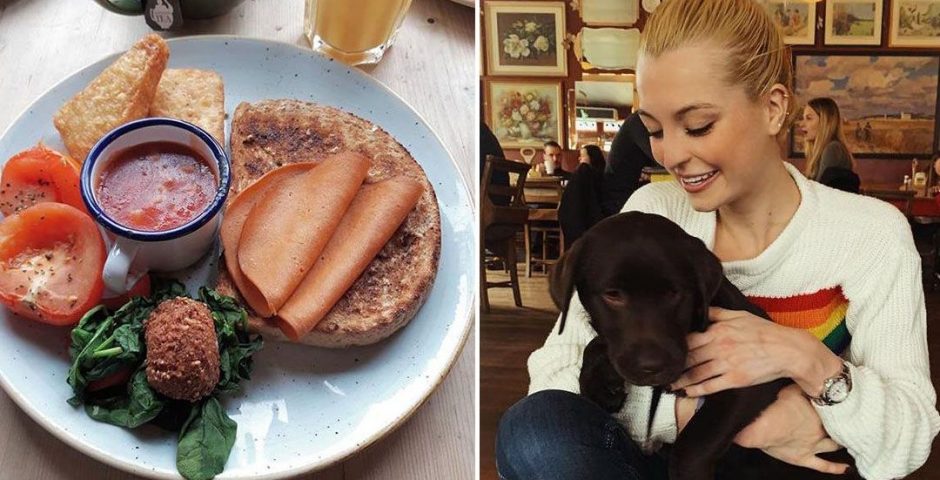 Six vegan food places in Soton that you need to go to right now
Contrary to popular belief, vegan food can be more than just lettuce
We've all heard the jokes: "Do you just eat sticks and leaves?", "what would you do if you were on a desert island with no food?" and, my personal favourite, "does your mouth water when you smell freshly cut grass?" (spoiler alert: no, it doesn't).
I've been vegan for almost as long as I've been at uni, and so I've had loads of time to try out some of the best places for vegans to eat in Southampton.
The city centre and West Quay have some great chain restaurants that cater amazingly well for vegans – my faves include Franco Manca, Wagamama and Zizzi. As well as this, however, Southampton has some amazing independent cafés and restaurants that sell yummy vegan food.
Café Thrive
Café Thrive is a fully-vegan café in the city centre, and is honestly my second home in Southampton. They have a huuuge menu, with sandwiches, burgers, and even vegan loaded fries (please go there and try the fries with salsa; they taste like nachos and are the best things on this Earth).
They also sell desserts and have a bakery counter, selling vegan brownies, banana bread and even ice cream sundaes.
Café Thrive offers a 10 per cent student discount, and with meals ranging from about £5-8, it's super student-budget friendly.
Price: 4/5
Insta-worthy: 5/5 – make sure you get an Insta by the plant-wall thing that they have!
Trago Lounge
Are you even a Southampton student if you haven't spent the majority of your student loan in Trago?
The place of awkward first dates, hungover brunches with your housemates, and meals with your parents when they come to visit: Trago has well and truly seen it all.
I'm convinced that the vegan breakfast can cure any hangover. Trago's vegan menu also includes wraps, burgers and salads. They have a gluten-free menu, as well as their massive main menu, so there's really something for everyone – which makes it the perfect place to go with groups.
Most meals are around £8, so it's not too pricey at all. Trago also has a really cool interior, with mis-matched wooden furniture and walls full of funky artwork.
Price: 3/5
Insta-worthy: 4/5
Baffi Pizza
Baffi's menu has one vegan pizza, but you can switch the cheese on any of their other pizzas to vegan cheese (for free!); their garlic bread is vegan and very yummy; and they also have a couple of vegan salads.
I didn't know that Baffi existed for the entirety of my first year at uni, and thinking about all those pizzas I could have eaten makes me so sad.
Their veggie pizzas are all under £10, but if you go between 3-6pm, during Baffi Hour, their pizzas (and even alcohol) is significantly cheaper – it's so worth having an early dinner for the money that you save.
Price: 2.5/5
Insta-worthy: 3/5 – Baffi definitely gets bonus points for its rustic interior and brick wall
Stakks
Located in the Marlands shopping centre, you have to go a bit out of your way to find Stakks but it's so worth it. Vegan pancakes – what more could you want?
Stakks have a massive vegan menu, offering both sweet and savoury pancakes for around £8. You can get classic lemon and sugar pancakes, branch out a bit to get Oreo and fruit toppings, or go completely rogue and even have an English breakfast on top of a pancake stack.
Price: 3/5
Insta-worthy: 2/5 – you can make your mates mouths water with pics of your peng pancakes, but the café itself probably won't end up on your 'gram
The Art House
The Art House is a not-for-profit veggie café/art gallery, and most of their food is vegan – they even do vegan cakes!
The Art House serves wraps, nachos, and even a vegan Sunday lunch (which I've been meaning to have for the past two years), all for around £10.
They are mostly staffed by volunteers and are community-run, and have lots of exhibitions and installations of artwork.
Price: 2/5
Insta-worthy: 3.5/5
The Rockstone
As well as being a great pub, The Rockstone has a great vegan menu. They have a range of vegan starters and sides, and eight (!!!) different vegan burgers. The ones I've tried have always been super yum, and their portions are absolutely massive.
The burgers are all £13/14, which is a bit on the pricey side, but The Rockstone does really good deals. On Mondays and Tuesdays you can get two burgers for £22, and students get 30 per cent off food on Wednesdays, so if you go for a start-of-the-week treat then the price is fine!
Price: 3/5
Insta-worthy: 3/5 – Beaut food but interior looks like any other pub tbh
So now you know how to get yummy vegan food all around Southampton, please go and eat your body weight in vegan burgers and banana bread, and take some sexy pics!