A round up of Soton's maddest Insta stories since September
Moral of the story: Southampton students are gross
Southampton Uni has really out-done itself this academic year. There's been juicy SU politics, fucked-up lecturers, VC's being paid too much but, more importantly, there's been A LOT of Soton students doing hilarious and tragic things around the city.
You guys haven't stopped sending these amazing videos and pics to The Soton Tab Instagram since September, and so we've decided to do a round up of the very best of what you've sent.
To see the full videos head to the highlights on our Insta, and make sure to follow us to see our future posts.
Enjoy!
Naked curry fights in Manzils
A tradition that got taken too far…
Many students haven't had a peaceful pee since this went on the Insta.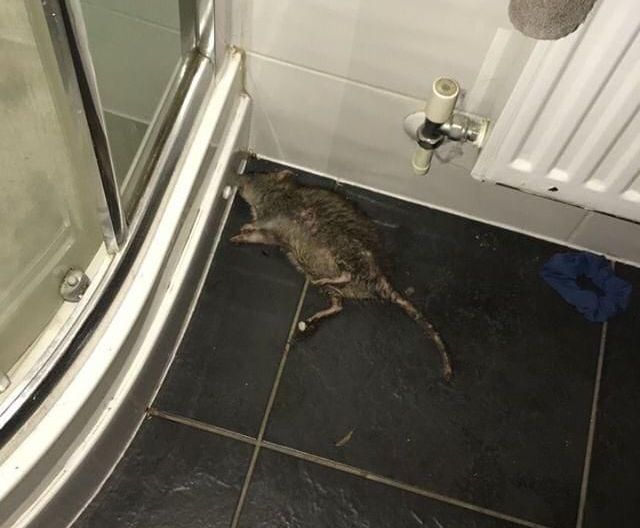 He was sound asleep and looked v comfy.
Only cost them £6.
So juicy!
A fresher swimming in a puddle on Portswood High Street
This was in December… poor, cold fresher.
A couple caught post-bonk in Hartley
They weren't even subtle.
A cocky fresher throwing up at a halls FC initiation
He vomited soon after shouting "initiations are too easy".
So many questions…
Switch is his fave club so that makes it okay.
The whole of Jesters going A cappella because the speaker broke
Nothing can stop us.
A flat paying £45 on fake snow for their halls
They really wanted snow.
A guy getting his arse out in the Parfait glass cube
We added the emoji because the vid was a bit too saucy.
This poor boy falling down his stairs
He got up after, all good.
A halls flat turning their boiler room into a Santa's grotto
…and then a Love Shack for V-Day.
The BBPS crew getting pizza tattoos on the Naples tour
They just love pizza.
A guy doing a shit outside Jesters, in front of the bouncers
Plus someone stepped in it.
This unbelievably heavy sleeper
Yes, that is part of a tree.
A half naked guy outside Turtle Bay
Wow.
A student managing to do a forward flip into a bin
This was actually v impressive.
A lad climbing to his third floor flat in Mayflower Halls because he lost his key
He just wanted his bed.
The Glen Eyre security caught hard at work
We all feel v safe now.
A student being escorted home by the police after accidentally breaking into someone's house
He tried to break in using his head.
Students giving their mate a terrible short back and sides
Apparently he was low on money.
A Mayflower flat filling their mate's entire room with balloons
He was not pleased.
The Maths FC singing carols around Portswood
So wholesome.
He was a forth year as well.
A giant double ended dildo hitting this girl in the face
Best night of her life.
Head to our Instagram highlights to check out the full videos, and if you think you can top these stories, DM us your pictures and videos and we'll feature you!