How to do Christmas when you're edgy af
'Cos baby all I want for Christmas is to be cool
It is a well-known fact that Christmas is the most basic of holidays. It belongs to the realm of Oceana goers, Winter Wonderland couples, those who own more than one Christmas jumper and the people who buy Zoella's latest Advent calendar.
After working so hard to maintain your edgy persona all year round, it can be very difficult to pull it off during the festive period. Equally, pretending not to give a shit about Christmas might end up costing you a whole lot more than just not celebrating it in the first place.
Either way, don't panic – we've compiled a list of all the things that are edgy af this festive season, to ensure that your peers will continue to see you as the "indie" friend this Christmas.
The Christmas jumper
The perfect way to show that you're too edgy to care about Christmas, when really, this jumper cost you £25 and you ordered it in November.
A controversial Christmas T-Shirt
Because NOTHING is edgier than a Christmas T Shirt with a swear word on it.
Take a picture of your Christmas tree with the Huji effect
Extra points if your picture has the little date in the corner, authentically suggesting that your Christmas tree photo was taken in the 90s.
Claim you hate Christmas
"It's just like, an unnecessary, money-making, social construct, you know?" But best believe you'll be belting out Fairy Tale of New York once you're alone in your car.
Visit somewhere that ISN'T Winter Wonderland
Because everyone knows that going to Winter Wonderland and getting your picture taken under those sparkly arches is basic AF.
This year, Instagram has been filled with pictures of Carnaby's peng Bohemian Rhapsody lights. Jump in on that hype before it becomes too mainstream.
If you must go to Winter Wonderland, do not post a picture to the 'gram
It doesn't matter that you're wearing your favourite charity shop Champion sweater, your mates will instantly know that your edginess is a facade.
Buy your Christmas lights from Urban Outfitters
Let's be honest, your bedroom is probably covered in fairy lights all year round anyway, but these lights are perfect if you wanted to get a little festive without looking like you're trying too hard.
Don't ask for any presents
You don't subscribe to that consumerist culture anyway. Besides, your mum doesn't know how to work Depop.
If your gran asks, tell her that a copy of Milk and Honey will do.
Get your Secret Santa a life-changing book
Unfortunately, Secret Santa is a terribly mainstream Christmas activity, so gift them The Life-Changing Magic of not Giving a F*ck or some other Instagram-able lifestyle book to show you're not that basic. They might not want it or have any use for it, but you'll be sure to be the edgiest secret Santa around.
Get a Jack Daniels Advent Calendar
£60, but worth it for everyone to know that you're a total fucking legend. Also comes with a handy hip flask – the edgiest way to get bevved.
Claim that a really obscure Christmas song is your favourite
Tell everyone that "The Power of Love" by Frankie goes to Hollywood is your favourite, and vehemently defend it to anyone that tries to claim that it isn't a proper Christmas song. "Christmas Lights" by Coldplay would work, too.
Take a festive polaroid
Or a get a disposable camera if you're broke and want to be really edgy.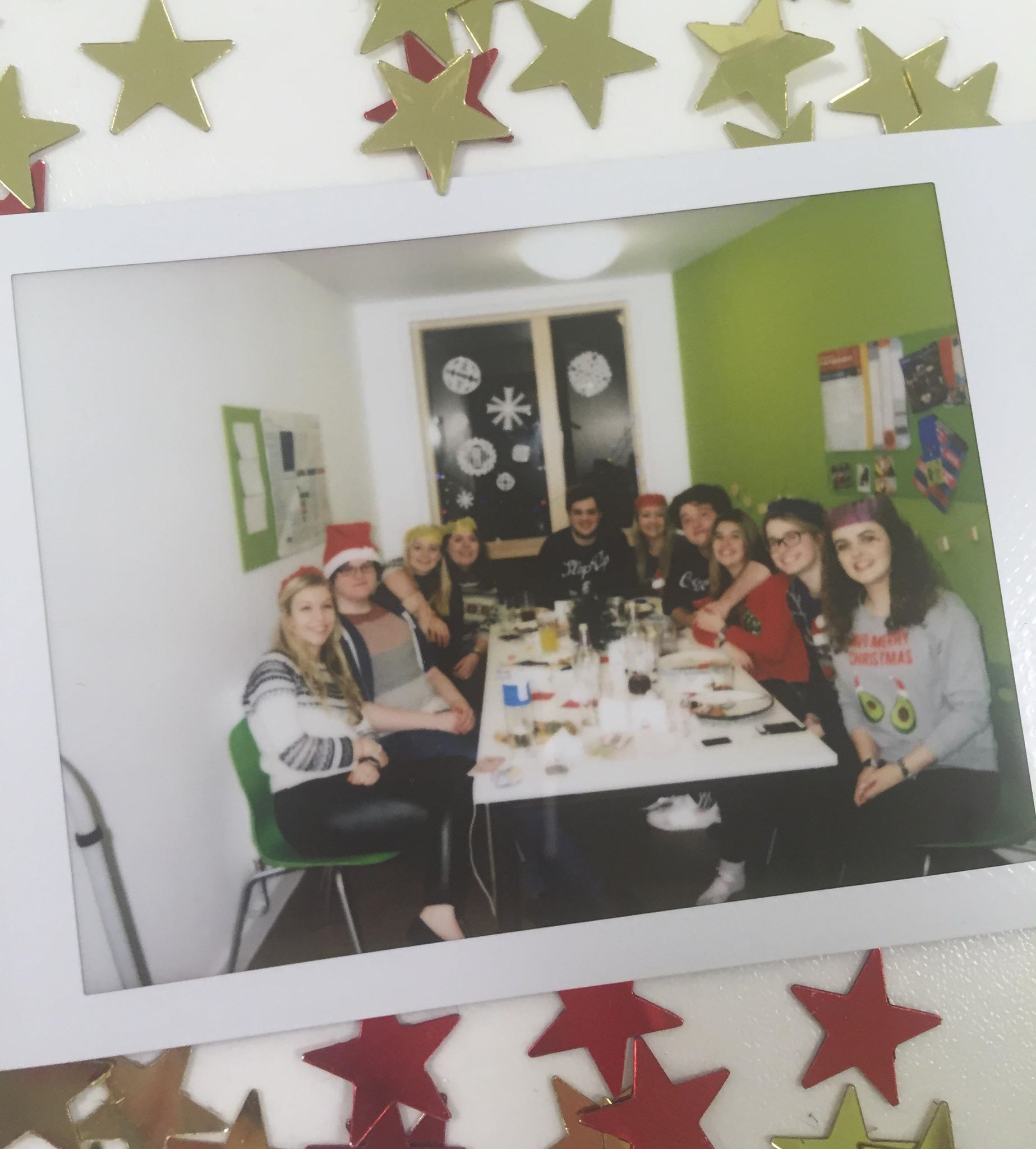 Buy a sushi Christmas decoration
You're probably far too busy hitting up vintage sales to help your family decorate the Christmas tree, but make your only contribution this Sushi Christmas decoration from Urban Outfitters. Will look fantastic next to your Mum's classic red and gold John Lewis baubles.
They also sell Avocado on Toast and Almond Milk decorations, if you want your Christmas tree to look as environmentally friendly as you.
Spend £4 on a quirky Christmas card
An extortionate and pointless investment, but you can guarantee that your Christmas card will look sick on your mate's bedside table.
Go on the uni ski trip
Because what's cooler than spending hundreds just to post a pic of you holding a snowboard in one hand, a beer in the other, with a fag hanging out your mouth.