Soton's Maddest Fresher: Heat Two
The next round of mad freshers is here! VK-induced sprained wrists, spiking their mate's drinks…and almost burning down their halls – these three nominees are definitely living their lives on the edge, but is that enough to make them Soton's Maddest Fresher?
Brandon Riordan, Sociology
Brandon was enjoying another Tuesday night out in Sobar. He was already very drunk so decided to slow down on the Quad Vods and pop to the toilet. While he was their his flatmate had the grand idea of topping his drink up with half a bottle of her vodka she'd snuck in.
An hour later Brandon was taken out of Sobar by an ambulance and spent the evening throwing up in A&E.
Emma Harris, Sports Science
Emma's flatmates told us that when she drinks, something just takes over – she becomes a whole new person. One night she came back from Switch very drunk, she pulled her curtain down and managed to pull her radiator of the wall? She then finished the night with a sprained wrist after she attempted to kick a bottle of VK. Don't get on the wrong side of drunk Emma.
Annabelle Grace, Make up and Hair
Annabelle nearly burnt down her halls' flat after she left oil in a pan, on the stove and it caught fire. Massive flame, smoke alarm, residential support, the lot. You know the mysterious person every year who sets off the fire alarm at 3am? It's probably Annabelle.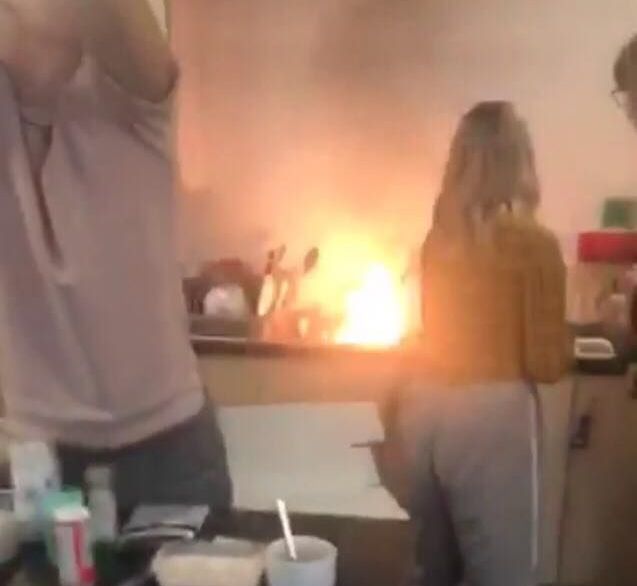 You can still nominate people for the Maddest Fresher 2018 competition. All you need to do is messages our Facebook or Instagram page their name, course and why they should be this year's Maddest Fresher.