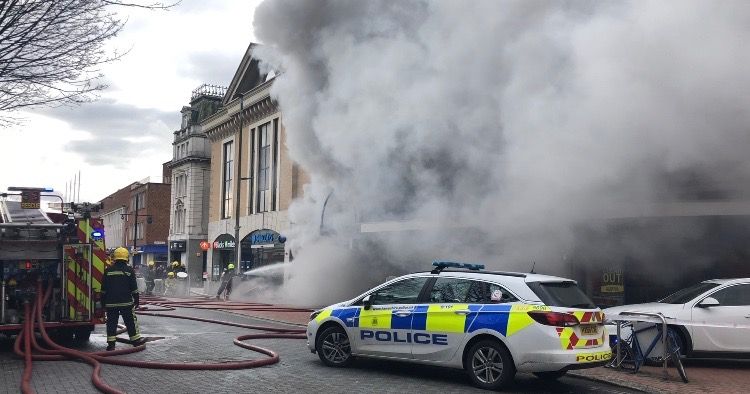 Southampton man arrested on suspicion of arson
Hampshire Police are investigating the cause of the Waterstones fire in town
A 39-year-old man has been arrested on suspicion of arson.
The fire which broke out in Waterstones just before midday yesterday filled Southampton city centre with thick black smoke.
The fire spread amongst the ground floor of the four-storey building and around 30 firefighters were on scene to fight the blaze.
Hampshire Fire and Rescue Service reported 30 sets of breathing apparatus, three jets, two hose reel jets, the Aerial Ladder Platform and tactical ventilation were all used to combat the fire.
The store was safely evacuated and no injuries have been reported.