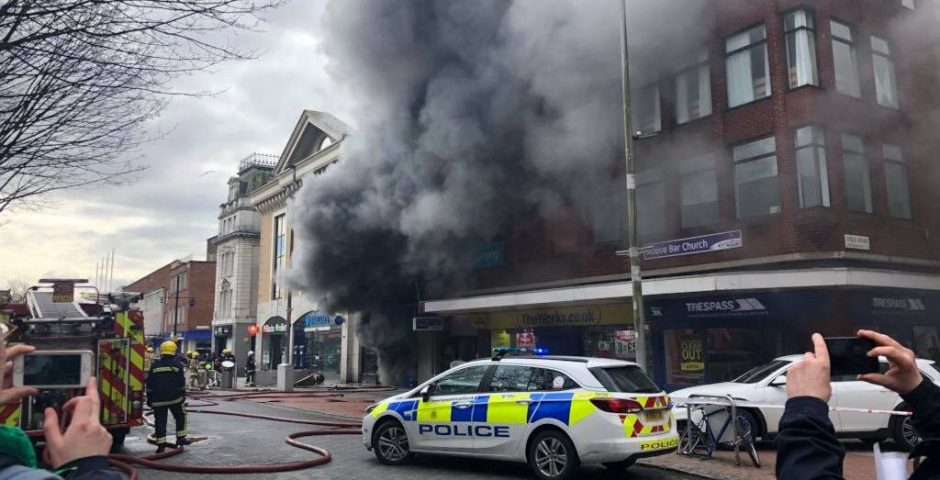 Fire breaks out in City Centre
The book store Waterstones has gone up in flames
The Waterstones book store situated on Above Bar Street caught fire this afternoon at around midday.
It has not yet been released as to how the fire started.
The Hampshire Fire Service reported around 30 firefighters were on scene to battle the groundfloor blaze.
Hampshire Police also arrived on scene to block off the road to prevent transport from accessing the road. Diversions were put in place for bus routes and several roads were closed.
Hundreds of shoppers watched on as black smoke bellowed out of the store.
An eye-witness reported seeing 3 ambulances arrive on scene, however no injuries have been reported.
Waterstones tweeted out saying: "Thank you to everyone sending tweets of concern re.fire in Southampton. All of our booksellers are safe."
Hampshire Fire Service reported at 17:00 that the blaze had been put out by firecrews from St Marys, Redbridge, Hightown, Eastleigh and Fareham.