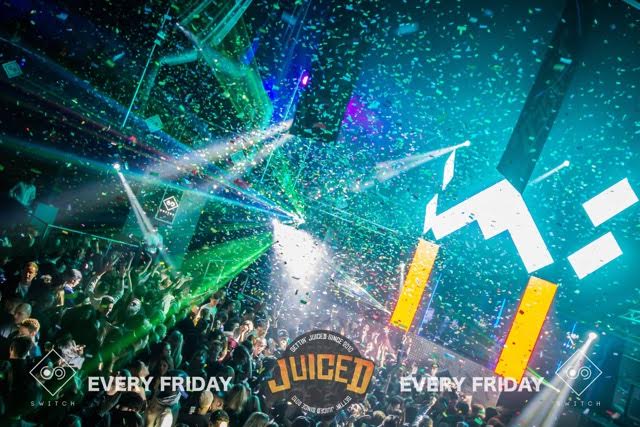 Re-launched Juiced at Switch
You may have been wondering what all the hype about Juiced at Switch is about.
ec
Juiced has upped it's ante
This is the perfect Feburary pick-me-up to soothe those January blues. Juice has re-launched after those miserable January exams with the addition of cool, new weekly features.
So here is what to expect at the Juiced funfair.
Get that Friyay feeling at Switch with its offer of outrageous clubbing with the treats of free candy-floss and popcorn plus
Juiced podium dancers and performers
This also includes stilt walkers, a resident magician, and angle grinders
Ball pit and bouncy castle
Because who doesn't love getting turnt up
Confetti drops
Also dropped are loads of prizes for people to catch
Each week has wavy themes, such as 'win your height in beer and wine'. Yes please.
Also the promise of cheap bevs makes the night even more magical. £1.50 singles, JBombs, Bukanna sambuca, Feigling fruit liquors,  Carlsberg and K2s (doubles £2.50) all night long.
Entry is also cheap, £3 on guest list before 11, if not £$ guest list or £5 non-guest. So get your name on the list here.