Why Oceana is the place to spend your Halloween weekend
Yes, there is more to Ocies than Student Therapy Wednesdays
Heading out to Oceana, or even heading out on a weekend, may seem a completely alien concept.
But alas, it is halloween weekend so why not pre-party in style before loosing half your costume and dignity in the Jester's two-bicle on the actual night?
Oceana has three major events to get wavy to this weekend. So dress up, and slay those sexy scary vibes.
Real Urban Music presents Chip and Tion Wayne performing live
Calling all you pengtings feeling grime again, north London's grime artist Chip will be performing live at Oceana bar quarter, which will include his smash hits past and present such as 'Hear dis', and 'Power up' .
Rapper Tion Wayne notable for his singles, 'Bae', and 'Can't go Broke', will also be performing, after his sell out gig in London. And of course there will be popping' DJ's on the night.
If you want to get turnt af, you can get your tickets here, before the event sells out.
Never have I ever
Never have I ever, presents a Halloween special, which is bigger, better and of course scarier than before.
The Asylum room will be blaring blood curdling house, EDM, dance and club bangers and the Devil's Disco room will be getting everyone in the groove with ghoulish party anthems.
Tickets available here.
More More More
One of the biggest nights of the year. Oceana will be fully decorated featuring frightening dancers, CO2 canons, confetti blasts and More, More, More.
Again this will be another sell out, so be sure to get your tickets here and dress up Halloweeny – don't be lame!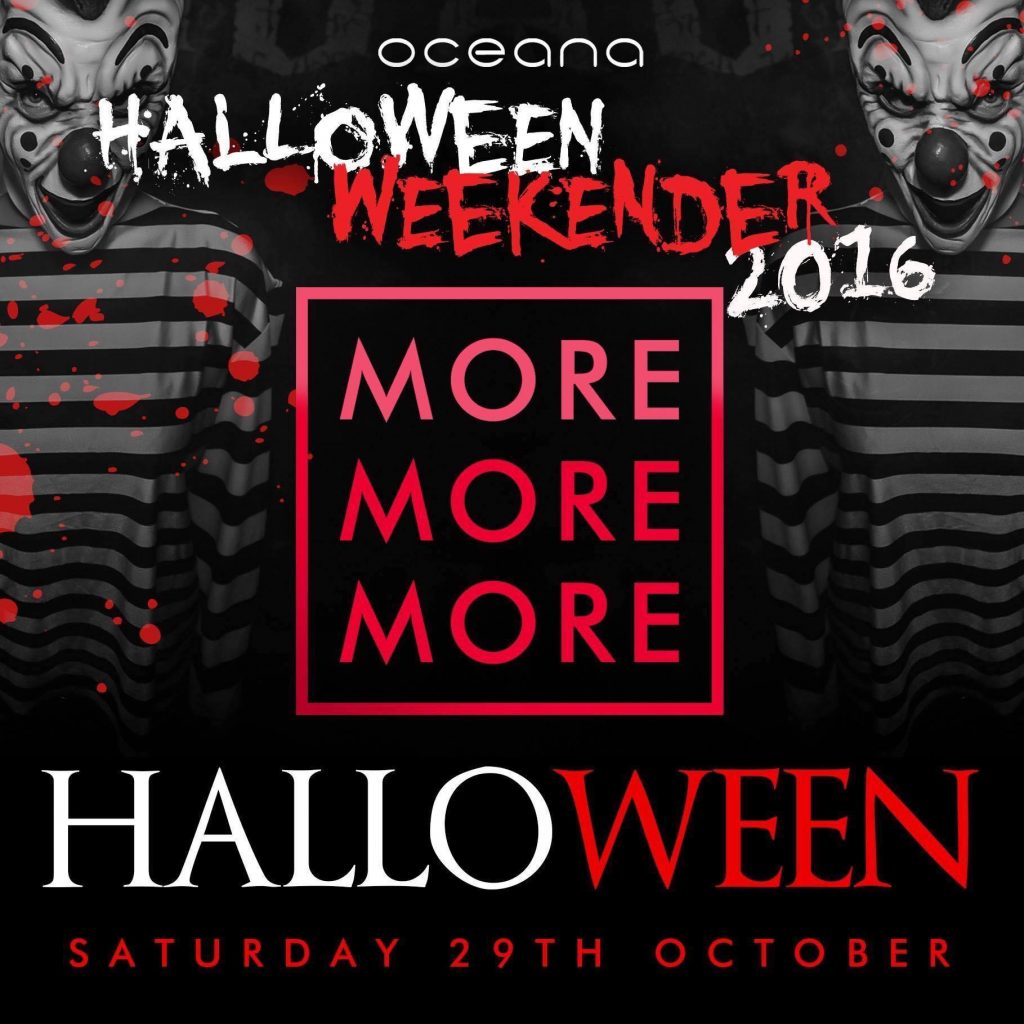 The Tab will see you pon da floor. Watch this space for costumes ideas.