What part of the Christmas roast is your halls?
You're all so flipping tasty!
As Christmas approaches there are certain things we shall all be looking forward to. Spending time with family, watching your 60 year-old aunt get pissed on 3 bottles of vino, and of course, the Christmas dinner.
The Christmas dinner is arguably the best bit of any Christmas day, and must therefore include certain components. Although each individual part of the Christmas meal may not be that spectacular, put them all together and you have a masterpiece.
This can also be said for each of the halls of residence at the University of Southampton. But the ultimate question is, which part of the Christmas meal is your halls?
Glen Eyre – Turkey
Glen, you're the Turkey. You're one of the biggest hall complexes the university has, and are arguably the main hall at Southampton. Unfortunately for you, everyone wishes you weren't. Let's be honest, as much as we put up with turkey in the christmas dinner we all wish it was a different meat. A succulent lamb perhaps? You may be a bit dry, bland and disappointing but no one can deny your importance to the meal as a whole.
Wessex Lane – Roast Potatoes
Well done, you've made it, you're the biggest halls at the university. No matter how much everyone says that the turkey is the main part of the meal we all know you're the star of the show. You've been here since the beginning and you're not going anywhere soon. You taste fucking amazing if done correctly, and terrible if done badly, there is no in between.
Connaught – Brussel sprouts
Connaught is that small hall that uninvitingly lurks on the side of your plate. Everyone hates you, and even the people who say they don't are lying. Your sickening smell is matched only by your taste. Yet, much like sprouts, we are constantly reminded of your existence. No one cares that you're a Connaught Ranger so please just get in the compost bin.
Mayflower – Pigs in blankets
You classy bastards are a bit of a treat. When people visit your halls you will be met with orgasmic groans of "oh my god this is so good, we should have this all year round". But then they remember that the pigception of sausages wrapped in bacon is a quick way to coronary heart disease. They leave knowing they've experienced something special but with the undeniable feeling of sadness that they couldn't have more.
Bencraft – Stuffing
You are most certainly a side dish. No one ever remembers you until their mum suddenly spoons you on to the side of the plate. You are met with intriguing stares of wonder and mild disgust. "Oh, you're the halls by the crematorium right?" is your defining characteristic. Much like stuffing, no one is quite sure what goes in to Bencraft, and no one really wants to know, or cares. Best to just ignore it and let them get on with it.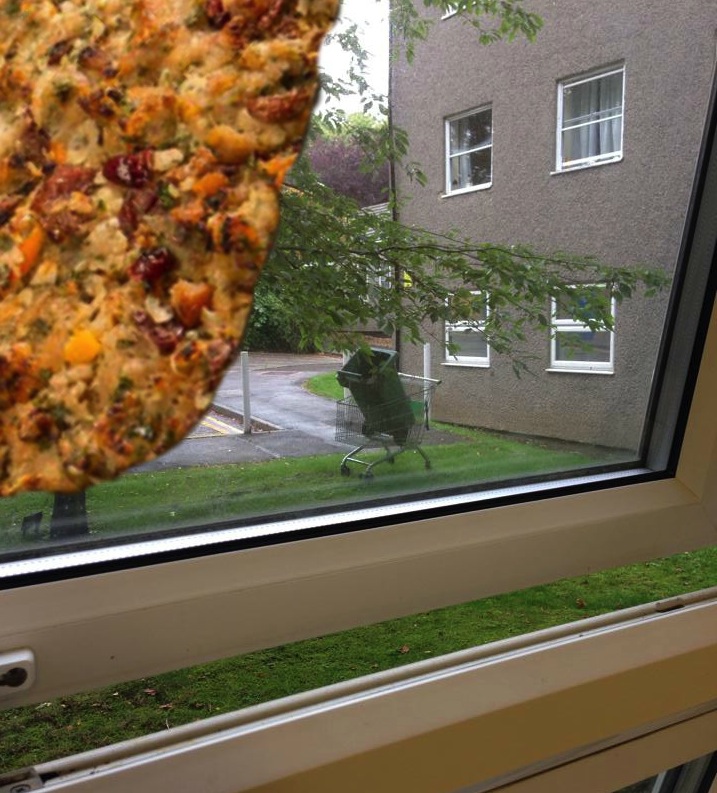 Private Rented – Left overs
You're the bits that everyone was too full to eat on Christmas day. You will slowly be eaten over the course of the next week in cold meat sandwiches or as increasingly stale cake. It's not your fault that there wasn't enough space for you in halls but it's happened and unfortunately no one wanted that last slice of chocolate log. It's fine, just keep telling yourself that you are having as much fun as if you were in halls. It might become true one day.
Archers Road – Yorkshire pudding
On your own you are bland as fuck. The only reason people like you is because you hang out with turkey and gravy. You have no identity and nobody knows where you are. On the other hand, you only take a couple of minutes to warm up and you're ready to go. But even then you have Aunt Bessie to thank.
Highfield Halls – Gravy
You're not a central piece of the meal, in fact, you're not even a solid. Despite looking like something that has just come out of the arse of someone with IBS you are certainly an essential for bringing all the other foods together. Let's be honest, the turkey would be as dry as sawdust without you.
Liberty Point – Basic vegetables
Yeah, you're there. No one dislikes you as much as sprouts, but you're still vegetables. You give people traumatic flashbacks to when their mother force fed them carrots and peas as a child. "If you don't eat your vegetables you can't have any pudding". Well fuck you, we are adults now and we're going straight for the ice cream.
City Gateway – Mashed swede
You're a new edition to the meal. No one is quite sure what to make of you yet but you have certainly divided opinions. You're only here because someone's mum wants to bang James Martin from saturday kitchen. "What's that James? Swede is in fashion and will go really well with my christmas dinner!" – Will it fuck!