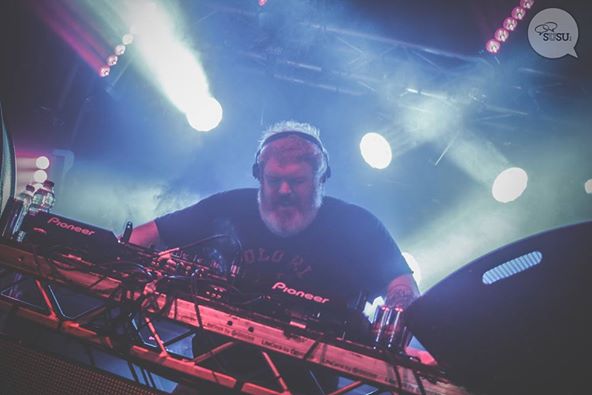 Game of Thrones stars perform amazing set at Fresher's Ball
It was a Rave of Thrones on Saturday night at the Freshers Ball when two stars from the hugely popular television show, Game of Thrones, performed a DJ set.   […]
It was a Rave of Thrones on Saturday night at the Freshers Ball when two stars from the hugely popular television show, Game of Thrones, performed a DJ set.  
Kristian Nairn, who plays Hodor in the hit show, and Finn Jones, (Loras Tyrell), performed to over 2000 freshers as the DJ duo Rave of Thrones.
The set was complete with spectacular special effects, including fire displays and angle grinders.
They even set up a replica Iron Throne, for freshers to have their photo taken in. For anyone who watches the show, you will know how hotly contested that seat is.
Other than performing, the two stars also spent time meeting and taking pictures with fans in the crowd.
Union President, Ben Franklin told the Daily Echo "The Freshers' Ball this year was the biggest and best I've seen in my three years here, attracting some great DJs including actors from Game of Thrones and a carnival theme that made for impressive décor."
"It was one of the most elaborate events we've had and I'm proud of everybody who was involved in pulling it off."
In addition to the stars from Game of Thrones, the night included acts from BBC Radio 1's Danny Howard, DUKE and a variety of circus acts.
Solent got Blonde, Danny Howard, Lethal Bizzle and Stormzy for their Fresher's Ball. We got Hodor and Loras Tyrell from Game Of Thrones.

— Ellen Fleming (@ellenflemingx) October 5, 2015
After last years disastrous Fresher's Ball, it seems that SUSU has truly redeemed themselves this year.
Let us know what you thought about this years Fresher's Ball in the comments below!